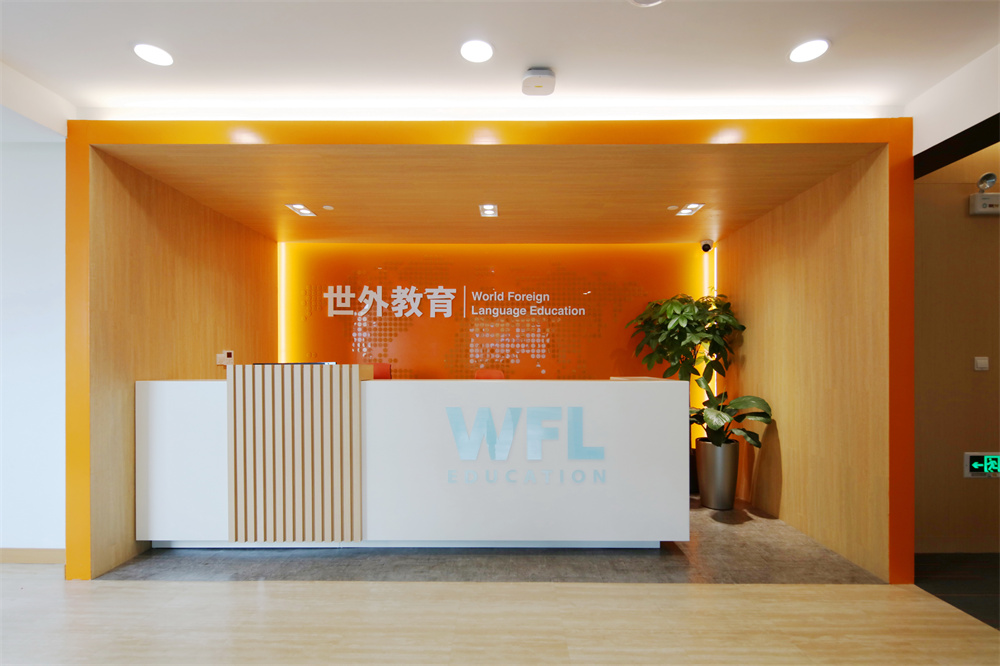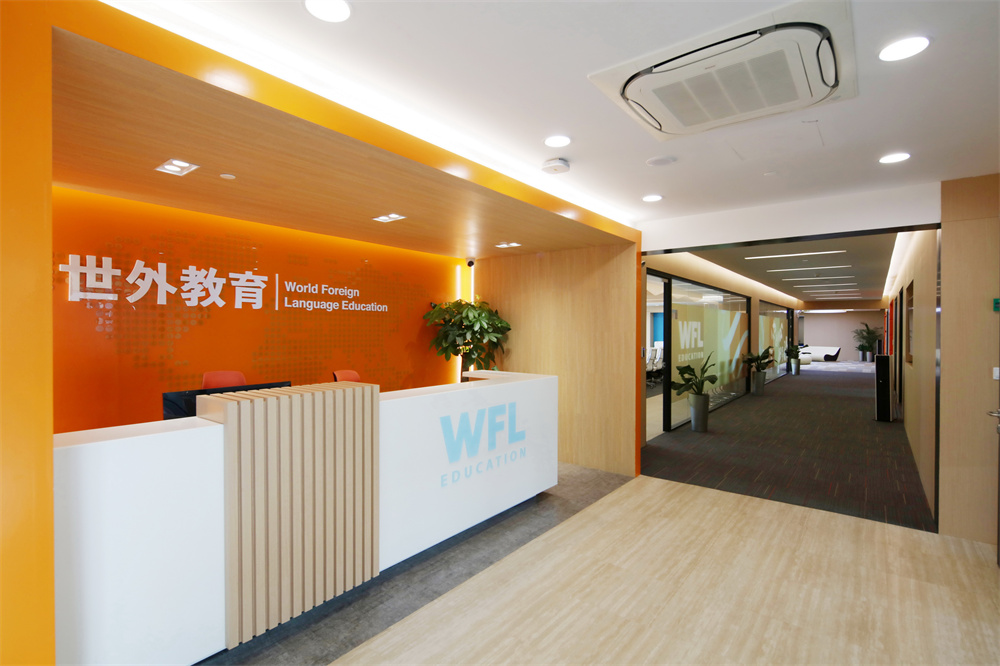 World Foreign Language Education Service Group, a subsidiary of JuneYao Group, required the new headquarters office to be creative and dynamic, while maintaining a warm and lively atmosphere for educators. In order to meet this requirement, the design uses warm wood materials and black frame aluminum alloy glass partitions to create a transparent and natural atmosphere in the space. In addition, the main walls and furniture adopt lively orange and blue as the main colors of the world foreign language primary and secondary schools. In order to further enhance the overall aesthetic feeling, carpets of different colors and textures are used in different areas to create a harmonious and diverse environment.
Upon exiting the elevator hall at the entrance, one is greeted by a Logo wall that seamlessly blends woodwork and green plants. Upon stepping into the foyer, the main wall with an image of an orange world map immediately conveys that this is the headquarters of the World Foreign Language School Education Service Group. To break up the monotony of the long and narrow corridor, we expanded the end of the corridor to create a display and rest area, and added orange seats that are embedded in the wall, bringing a pop of color to the space.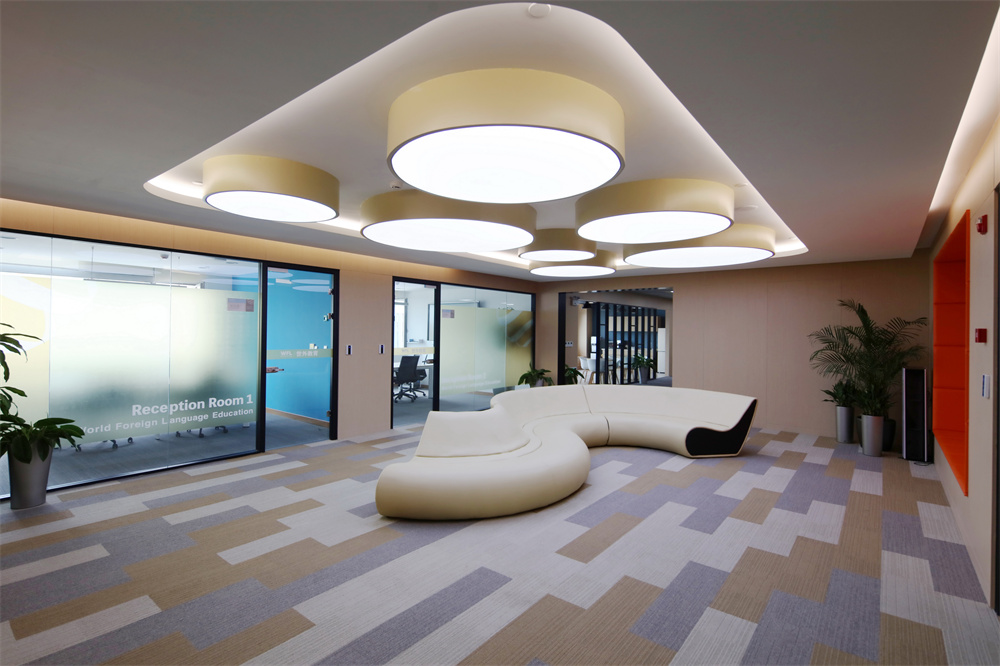 The public office area's low floor height is compensated by using a highly permeable white painted metal mesh for the ceiling, creating an illusion of vertical expansion. The meeting room and staff rest area have an industrial style and a relaxed atmosphere, making the overall working environment lively and vibrant.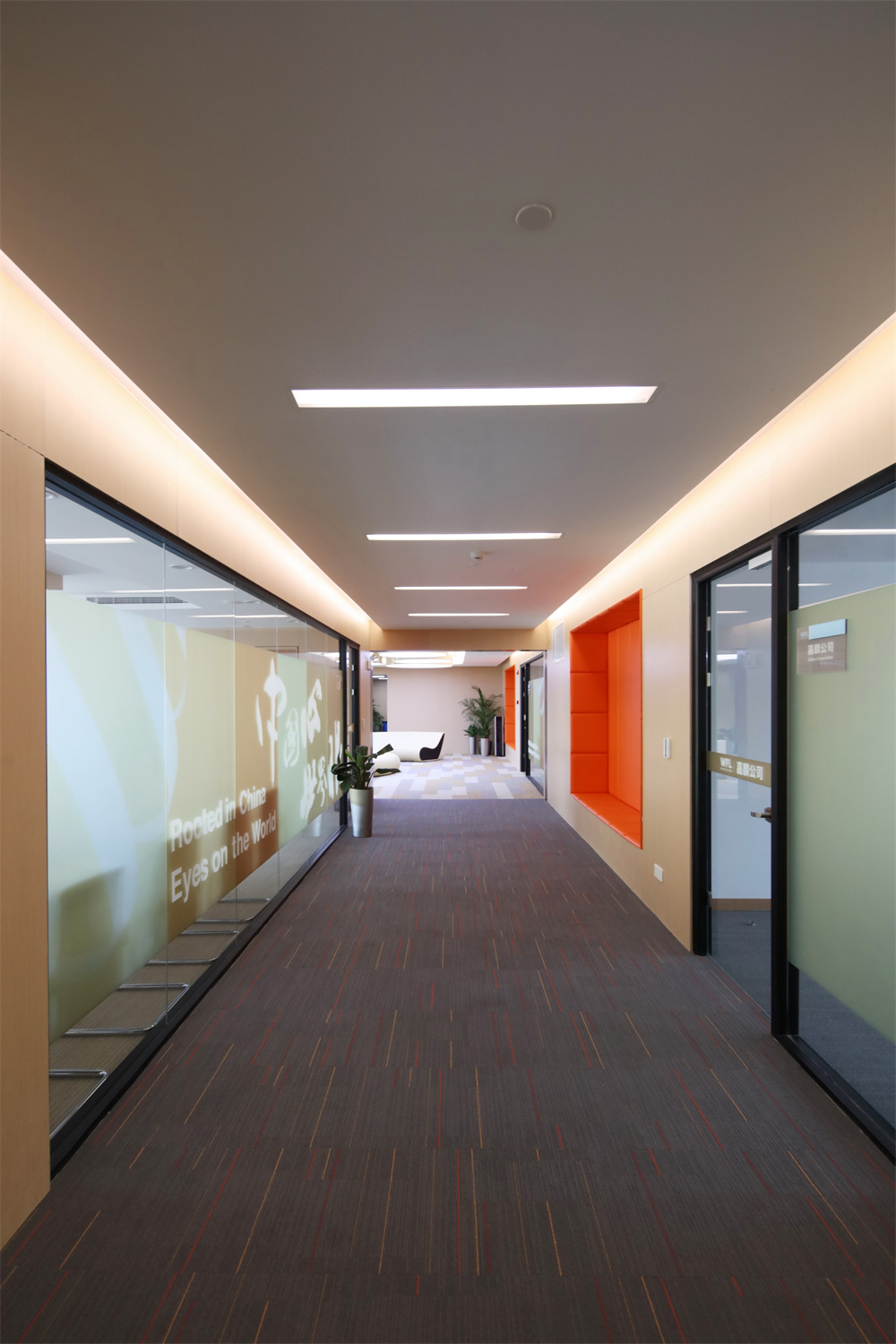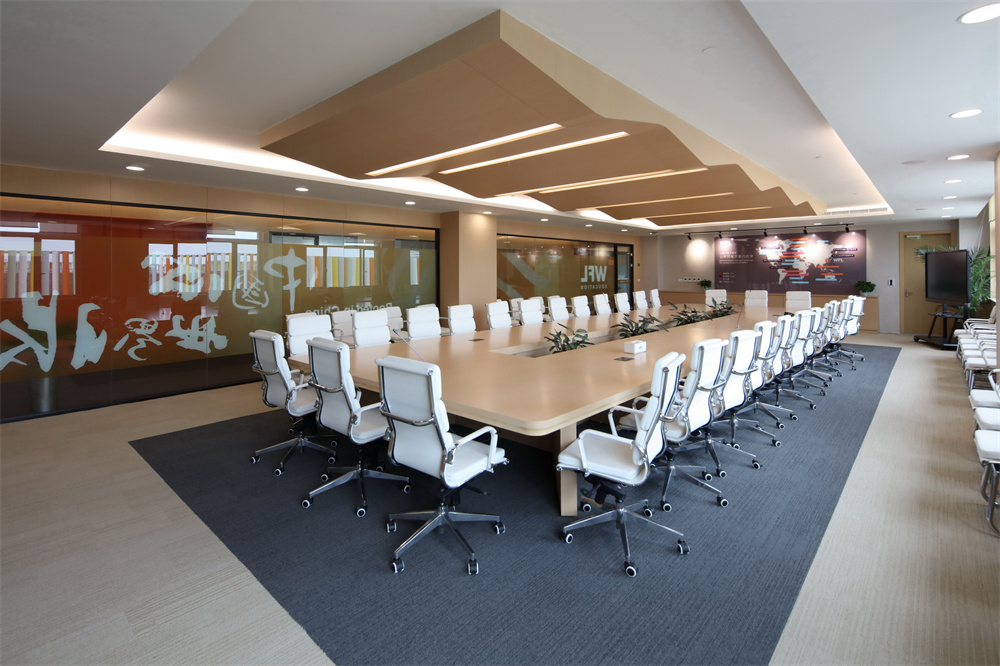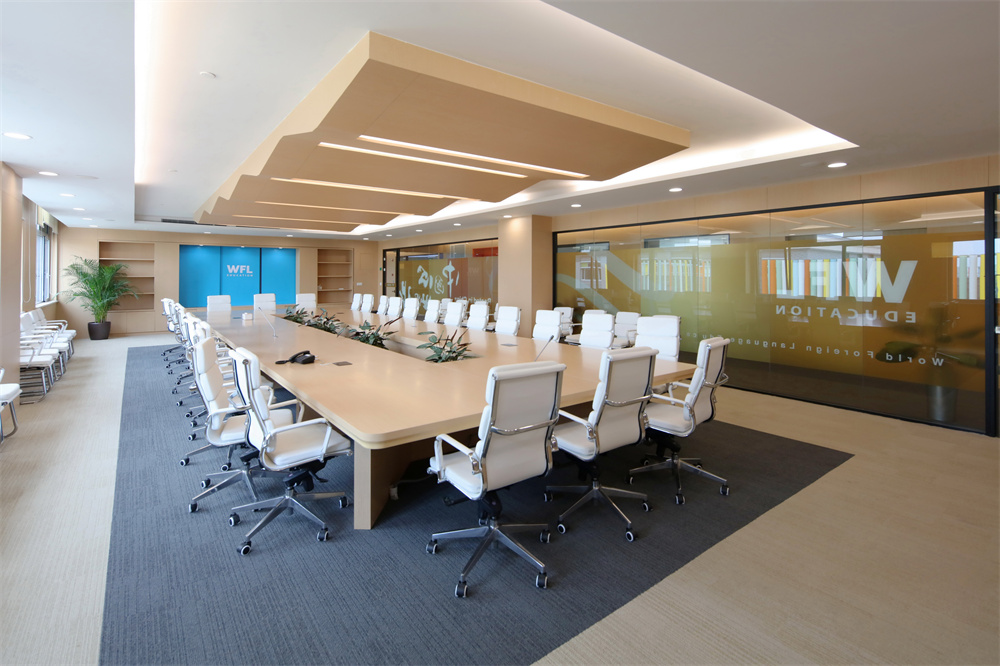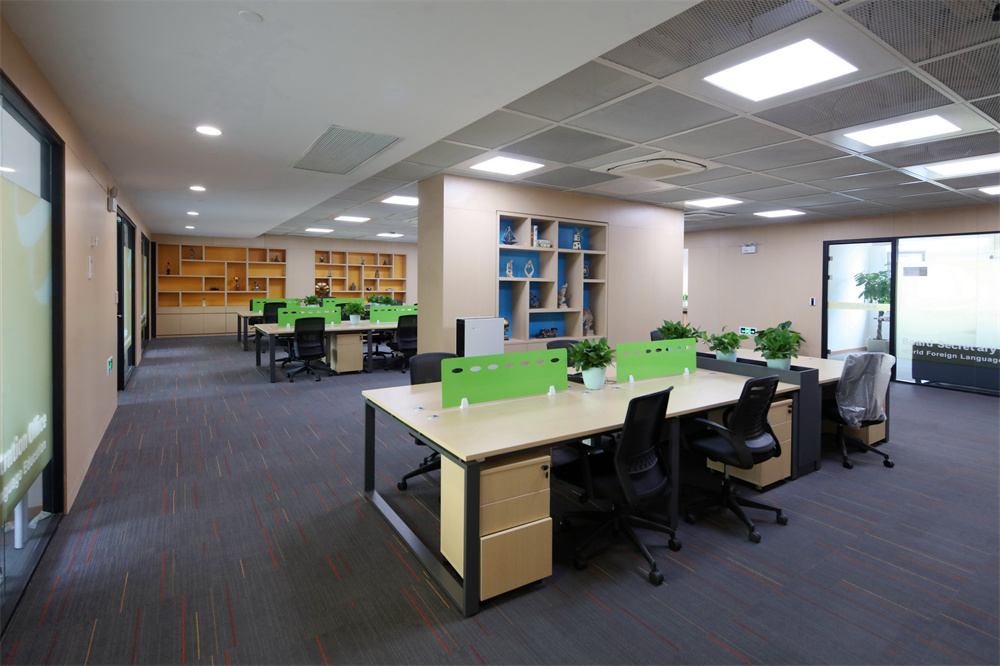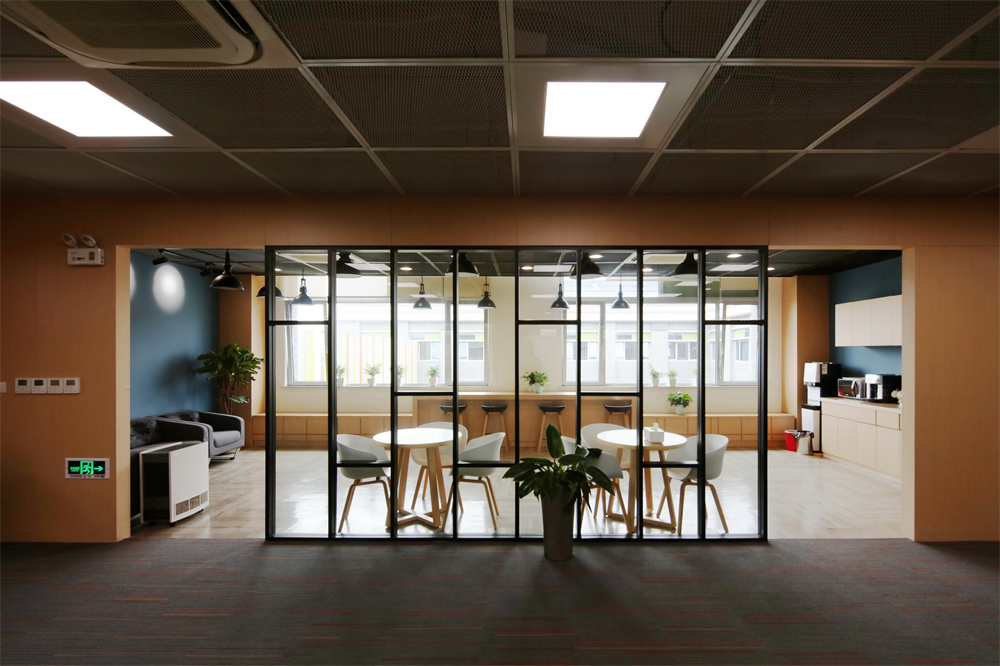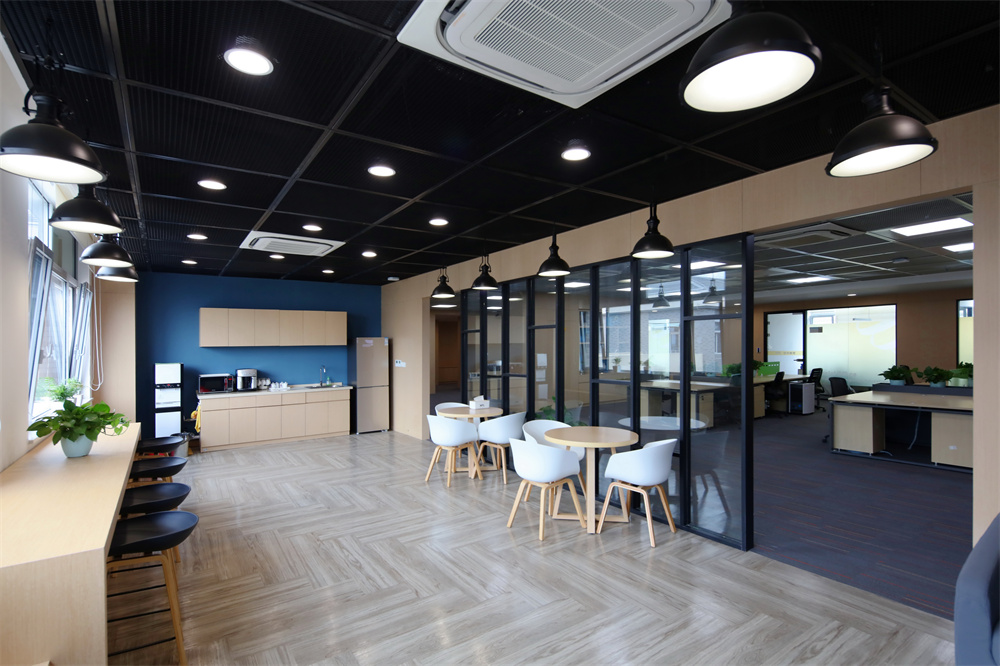 Location: Qingpu District, Shanghai
Area: 1,200 ㎡
Status: Construction Complete
Design Finish Year: 2018
Completion Year: 2018