Fangxin Kindergarten is located on Wuyuan Road in Xuhui District and is a French-language kindergarten. The school building itself is a French-style building that remains from the French Concession period. Nestled among the plane trees, the light pink building facade exudes a unique French elegance.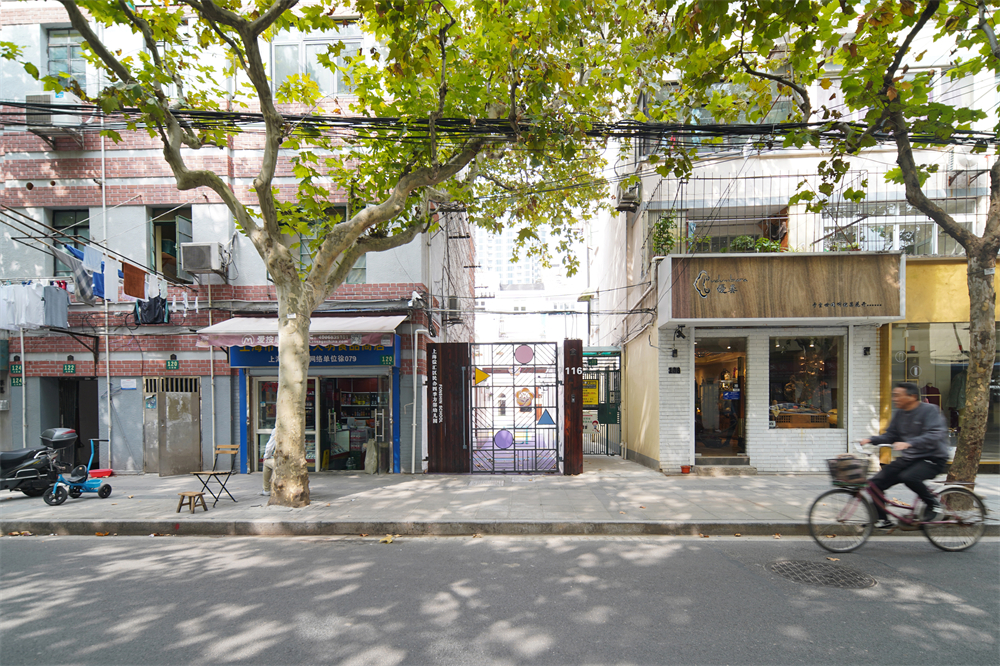 The kindergarten children require ample space to run and jump, as well as play facilities. However, the campus area is compact, so the school aims to create a more flexible and compact activity space for the children by renovating the courtyard.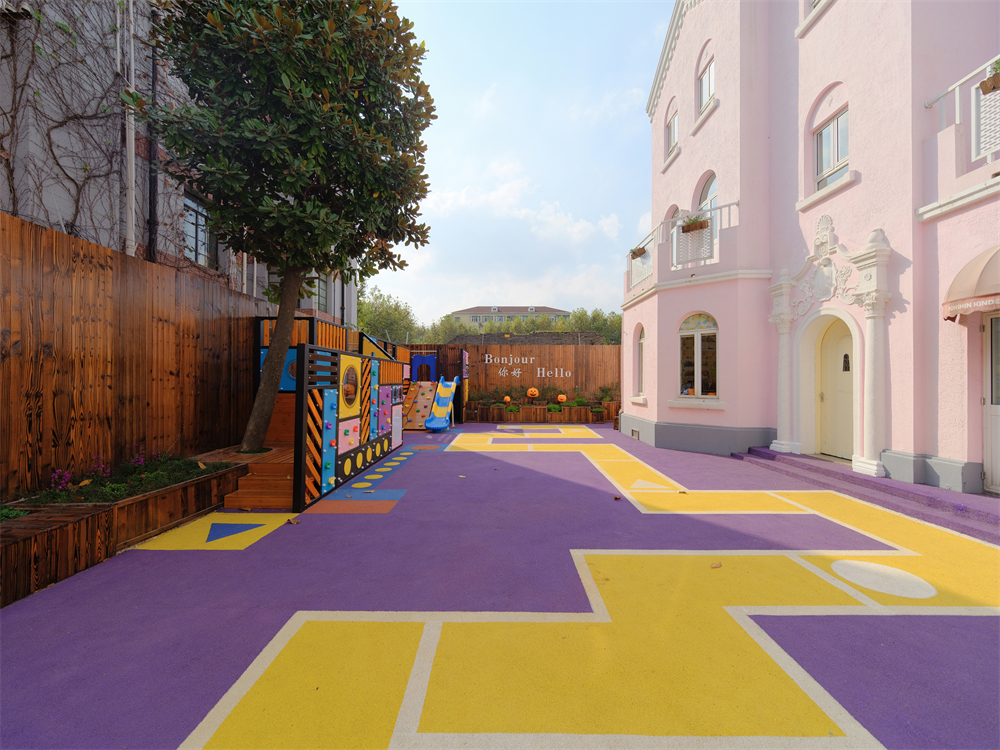 In terms of design concept, to respond to the cultural origins of French schools and the French-style architecture in the French Concession, we drew inspiration from the pixel concept of Impressionism and integrated contemporary decorative art. By combining vivid colors and rich geometric shapes, we created a colorful and lively environment, evoking a strong sense of artistic expression throughout the entire campus.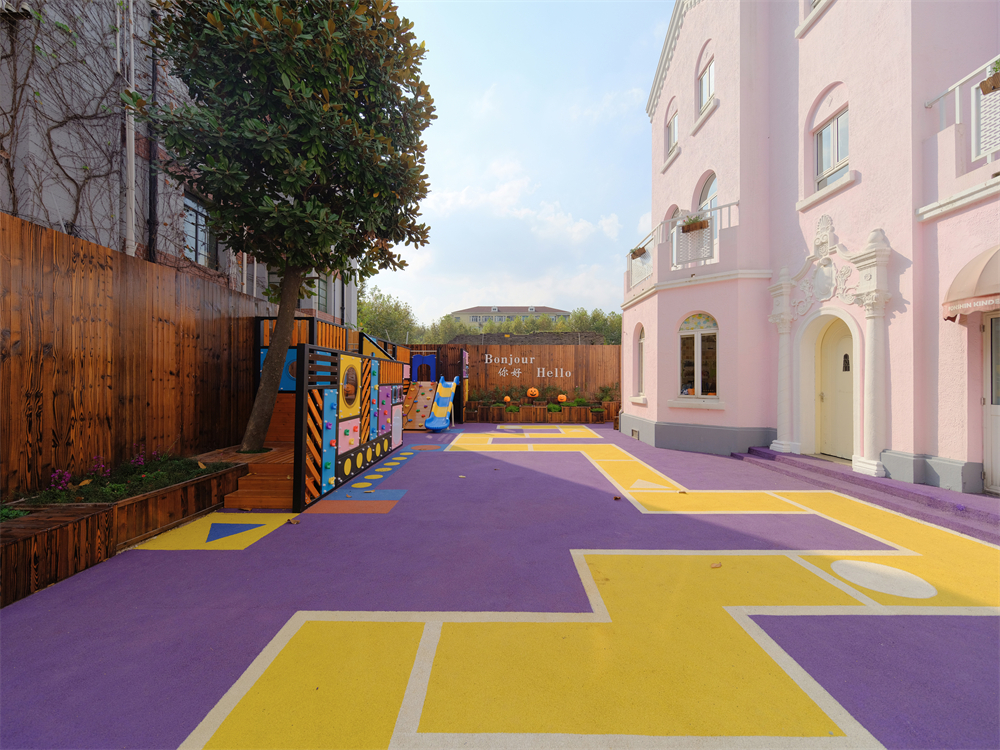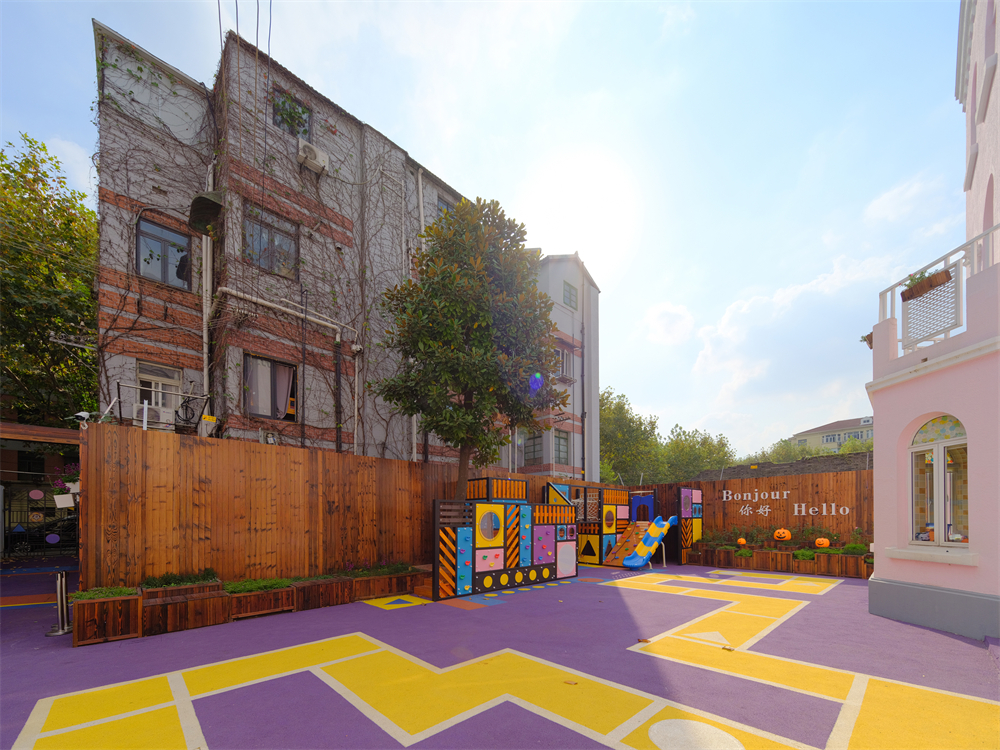 To optimize the children's activity space, we integrated greenery with the play facilities against the wall, and repurposed the previously chaotic shrub pool into vegetable and herb planting boxes for the children to participate in planting. The back of the play facilities and planting boxes features a rot-resistant wooden wall that can serve as a display feature. The artistic play facilities, staggered planting boxes, and solid wood wall with display function create a unique courtyard facade.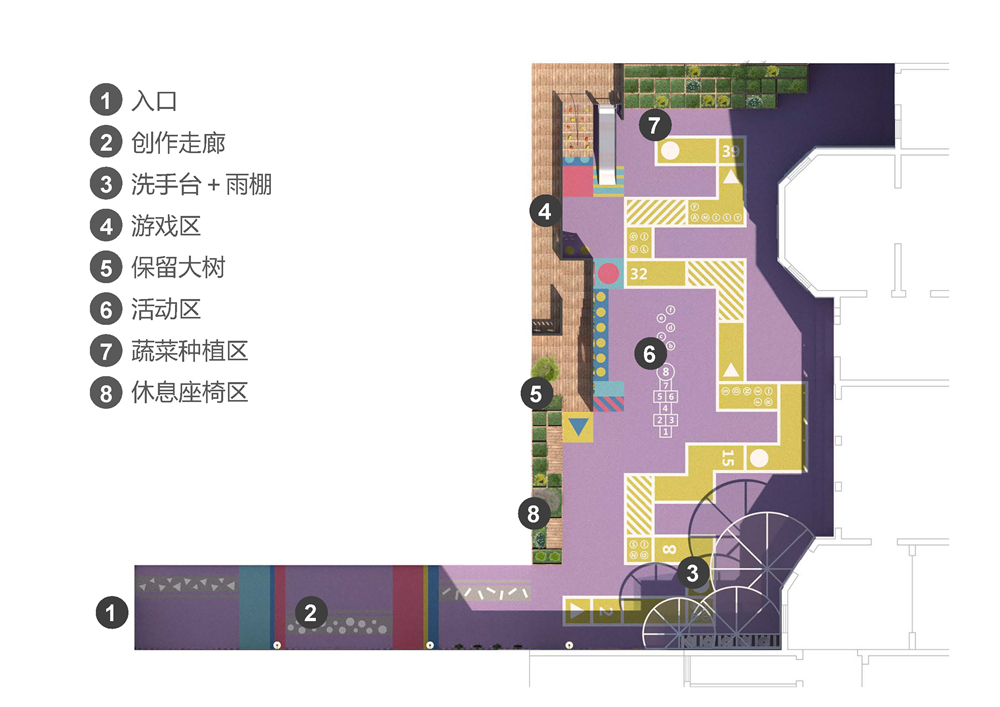 In the courtyard, the play facilities are the centerpiece. We used squares, circles, and triangles as the main geometric elements, and employed the techniques of points, lines, and surfaces to randomly arrange and combine vibrant colors and elements, creating a playful and contemporary artistic design. These facade shapes also correspond to the diverse functions of the play facilities.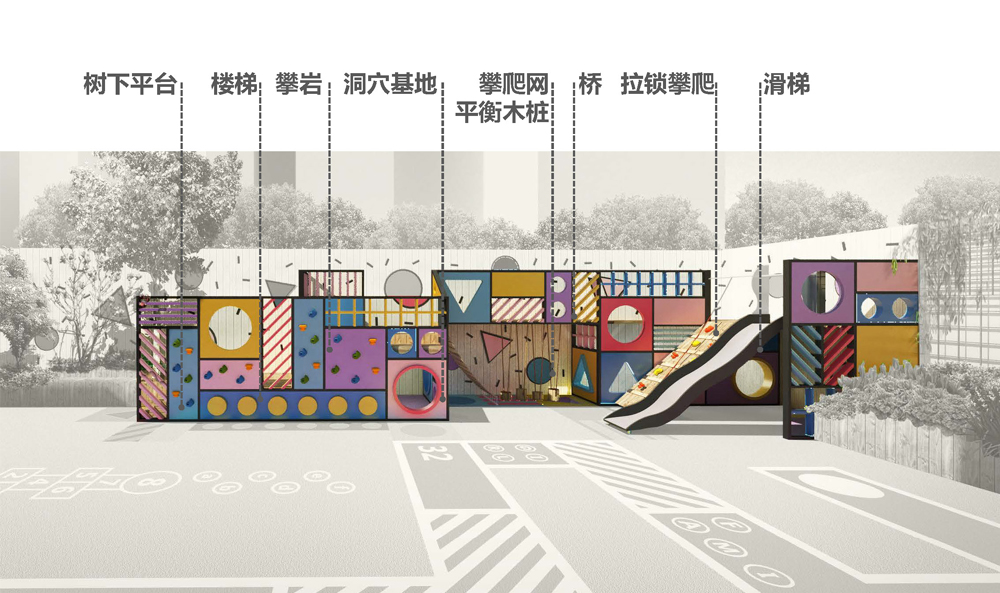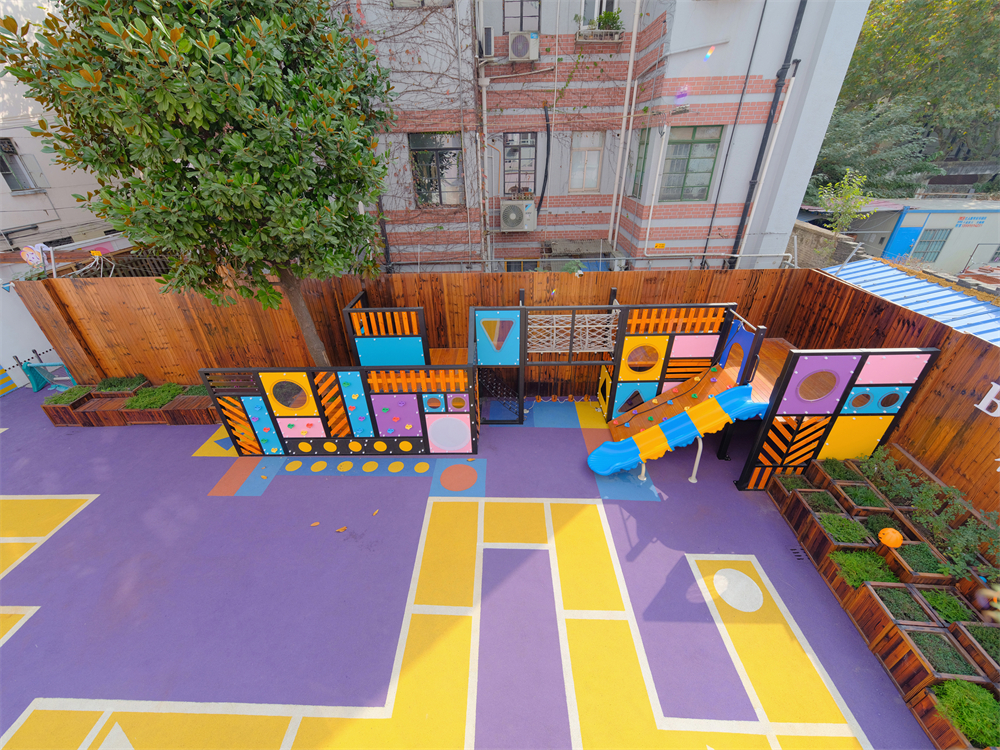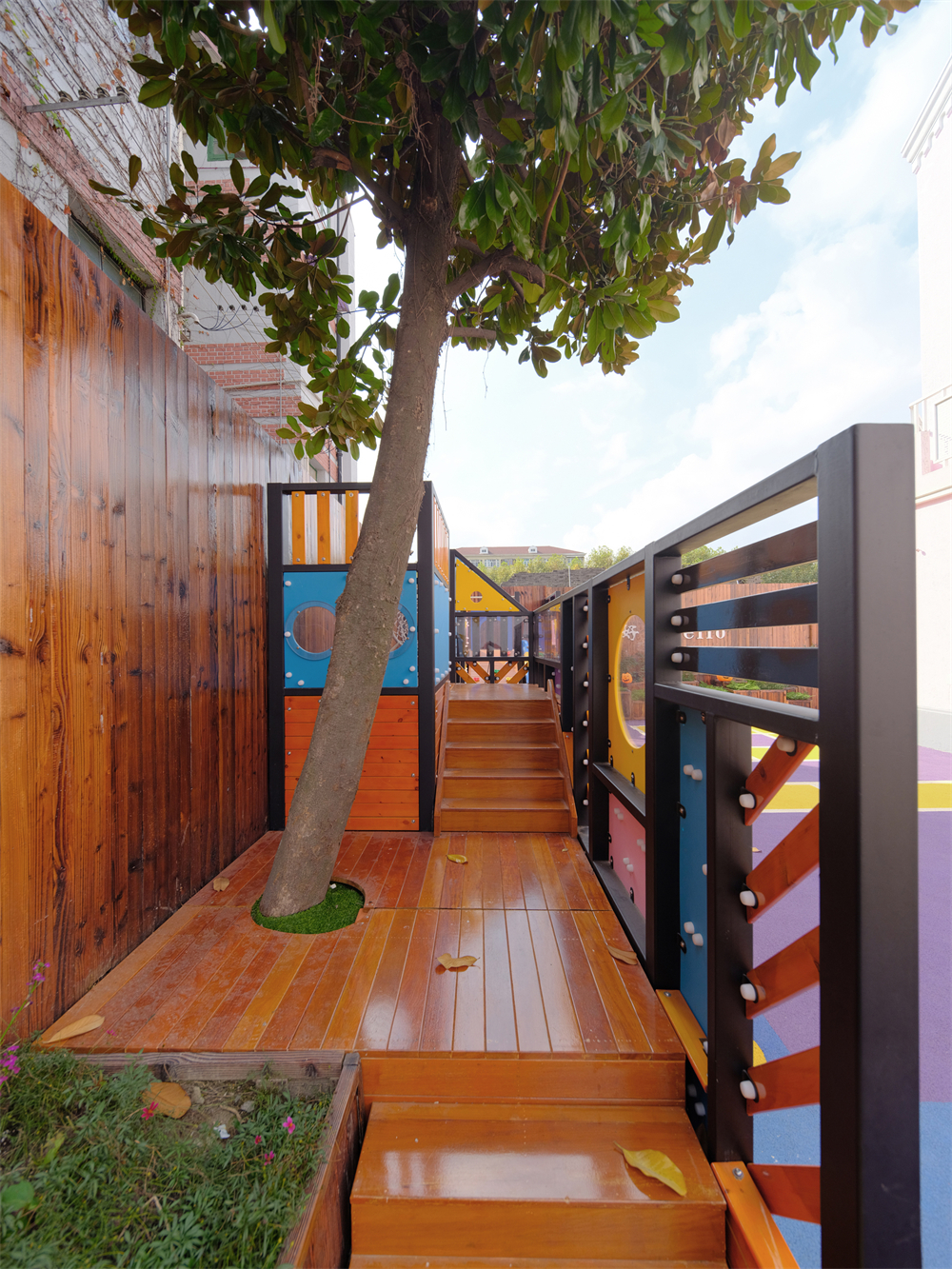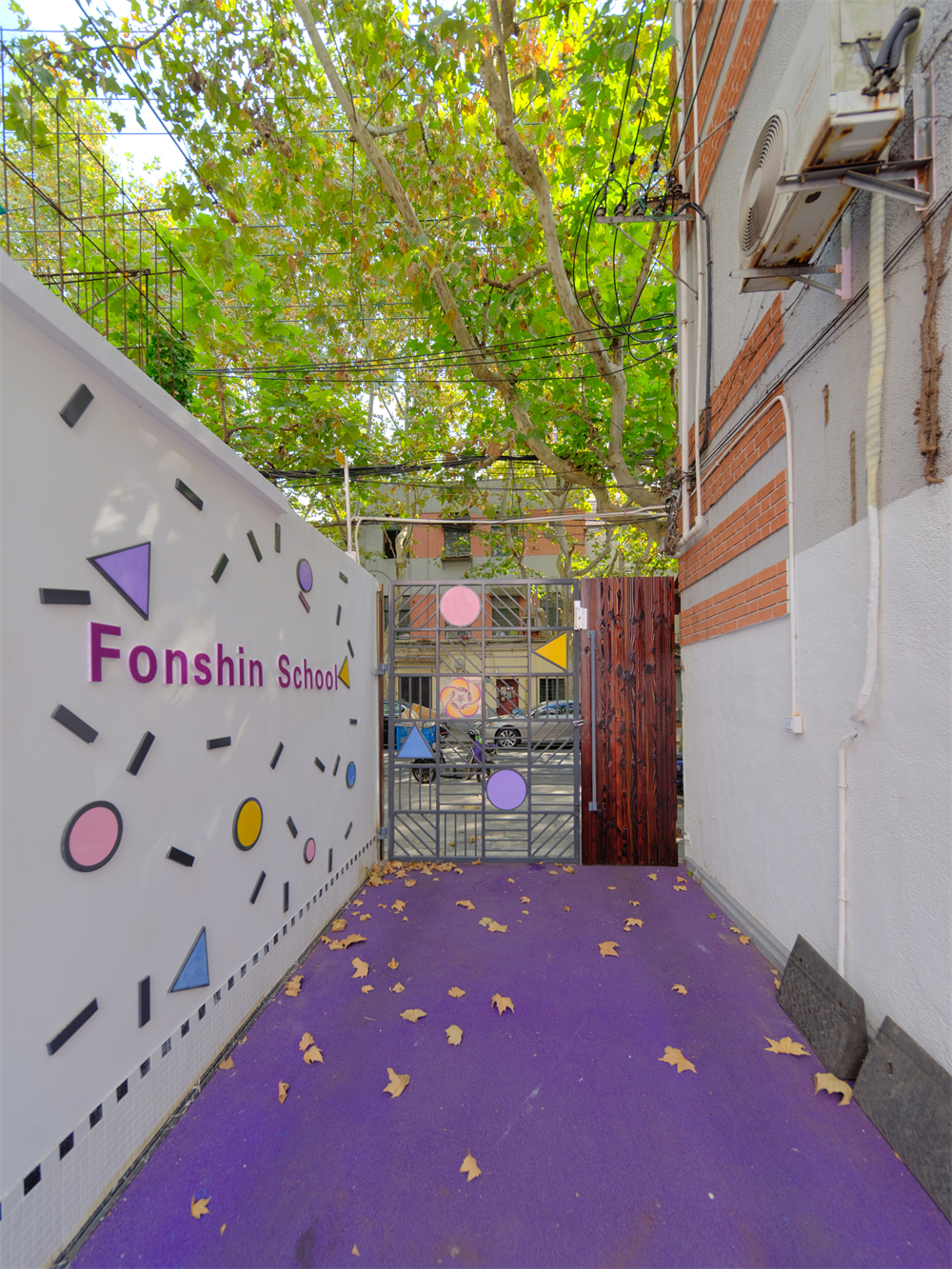 To provide rain shelter for the hand-washing sink located next to the classroom entrance, we designed a fun and lively canopy with three overlapping circles. The three circles also resolved the awkward corner space between the hexagon and the entrance wall geometrically.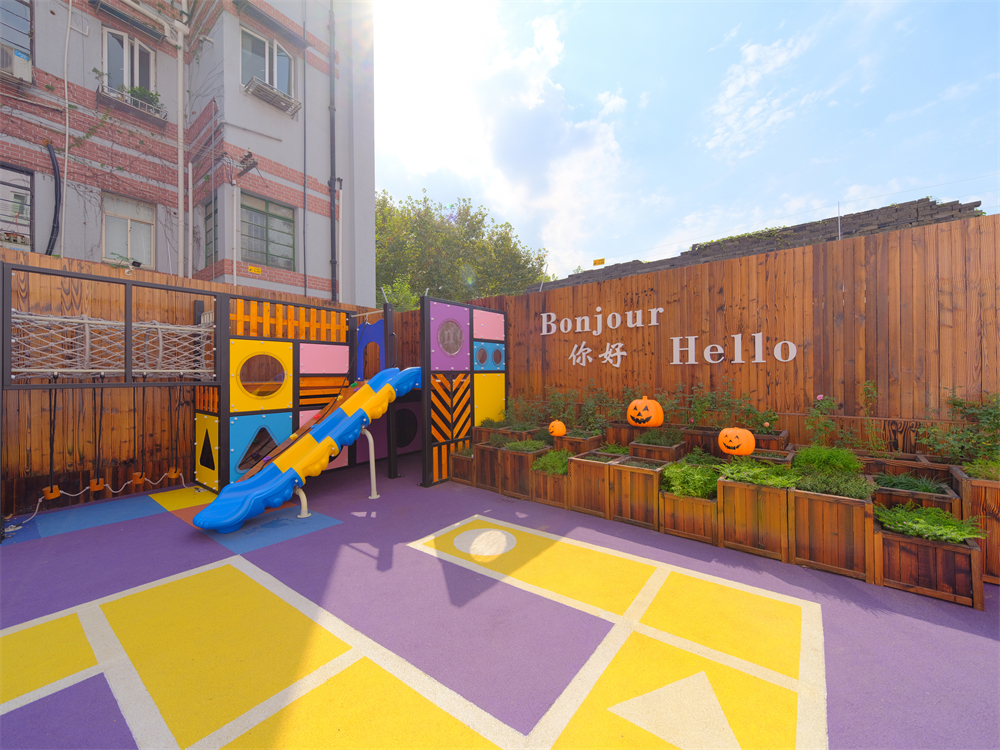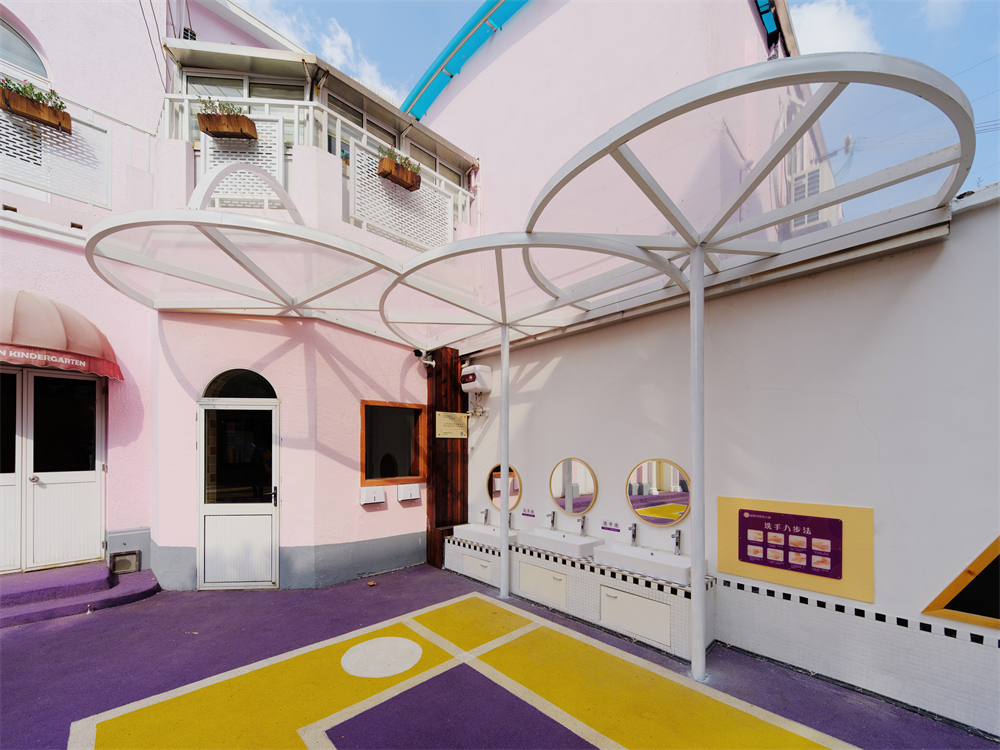 Upon entering the courtyard from Wuyuan Road, one passes through a narrow passage we call the creative corridor. Artistic lines extend from the ground to the wall, defining the artistic tone. In the future, these blank areas will be filled with children's artworks, fostering their interest and desire to create, and appreciate the beauty of art from the moment they step into the school.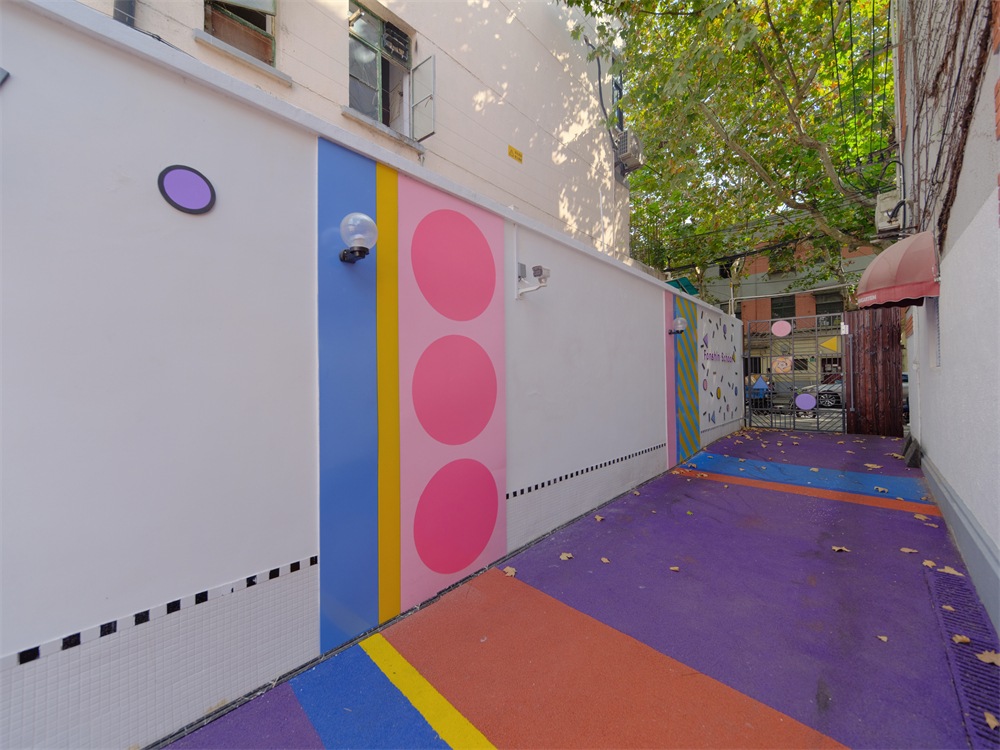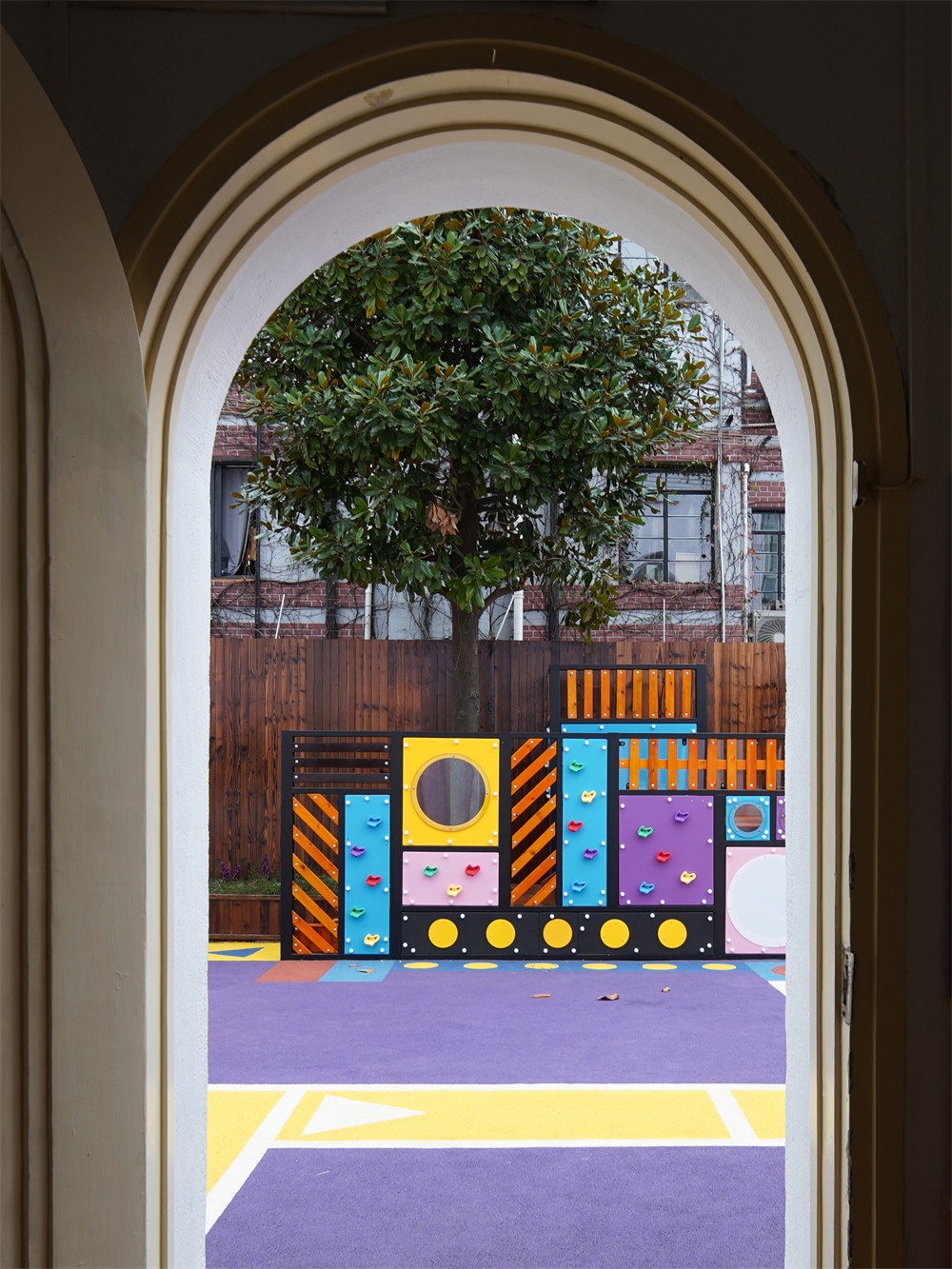 Location: Xuhui District, Shanghai, China
Area:125㎡
Status: Construction Complete
Design Finish Year: 2020
Completion Year: 2020