Shanghai Baoshan World Foreign Language School is an international school that blends Eastern and Western educational models. Our goal is to create an open, free, and dynamic learning environment, but the current building has a serious and rigid layout that does not fully support this vision. Through the design of indoor spaces, we aim to break the traditional mold and cultivate a relaxed, creative, and energetic atmosphere that will inspire students to reach their full potential in all areas of learning and development.
In order to convey the educational philosophy of an international school that is both open and free while maintaining discipline, we employed rounded corners as a unified spatial language in the overall design. This design element was used in the ceiling design, lighting fixtures, floor lines, wall display board shapes, and furniture forms, in the hopes of creating a creative and dynamic spatial image for the entire campus that gives people a lively and free impression. The school's main color theme is blue and it will be applied consistently throughout the public spaces of the campus.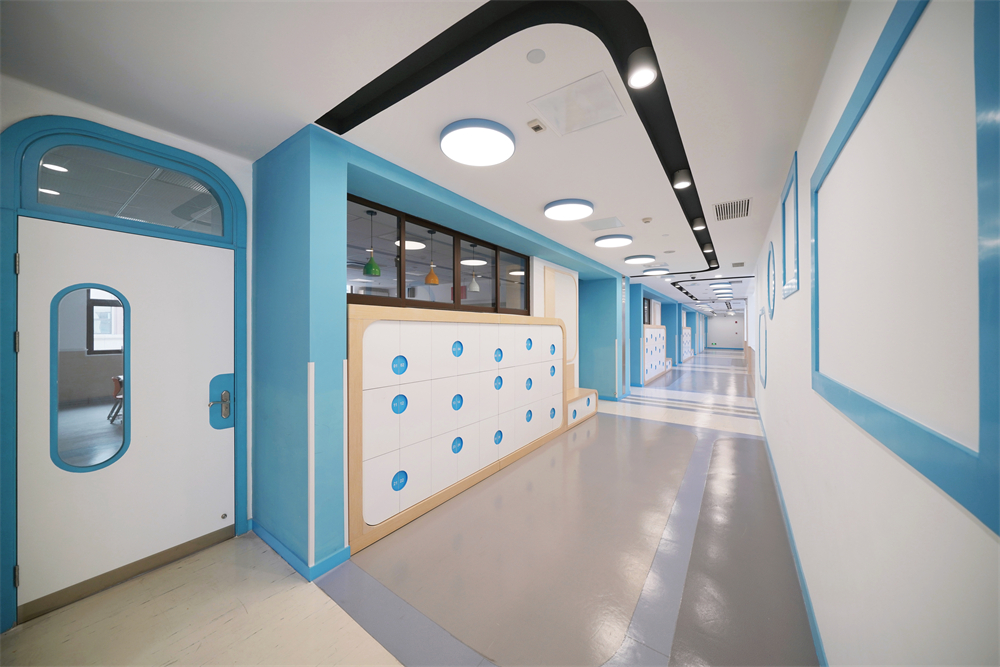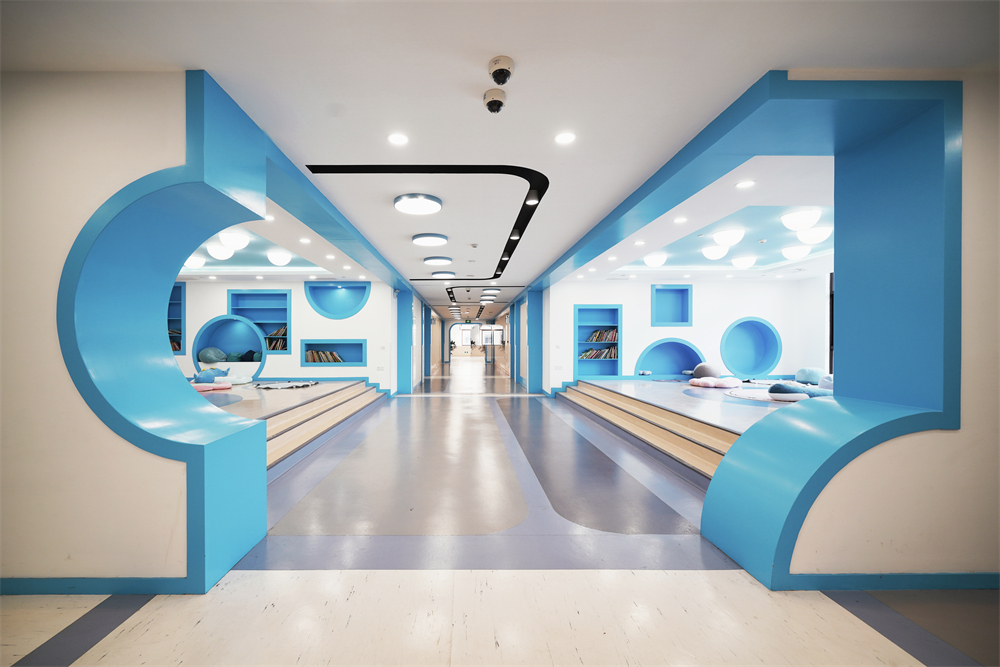 In the primary school section, there is no central hall, so we enhanced the campus image by designing each staircase hall with a unique theme to create a sense of ceremony for students entering the school. We also added interesting activity seats in the staircase halls and corner spaces of corridors, creating impromptu teaching opportunities for teachers and students throughout the campus. Additionally, we transformed the hallway between the primary school administrative building and the teaching building into a reading corner for each floor, providing a space for children to read and relax during break times.
In the design of subject classrooms, we integrated the theme elements of each subject into the space, giving each classroom its unique style and making the subjects' interest visible from the classroom itself. In the design of the small theater, we used the "door" element to connect the ceiling and walls to enhance the framing effect of the stage. In the design of the music classroom, we used color changes to create a sense of rhythm and incorporated black and white piano key elements into the ceiling to create a music-filled classroom atmosphere. In the design of the art classroom, we integrated gradually changing color lines into the walls and ceiling to create a colorful and vibrant color palette.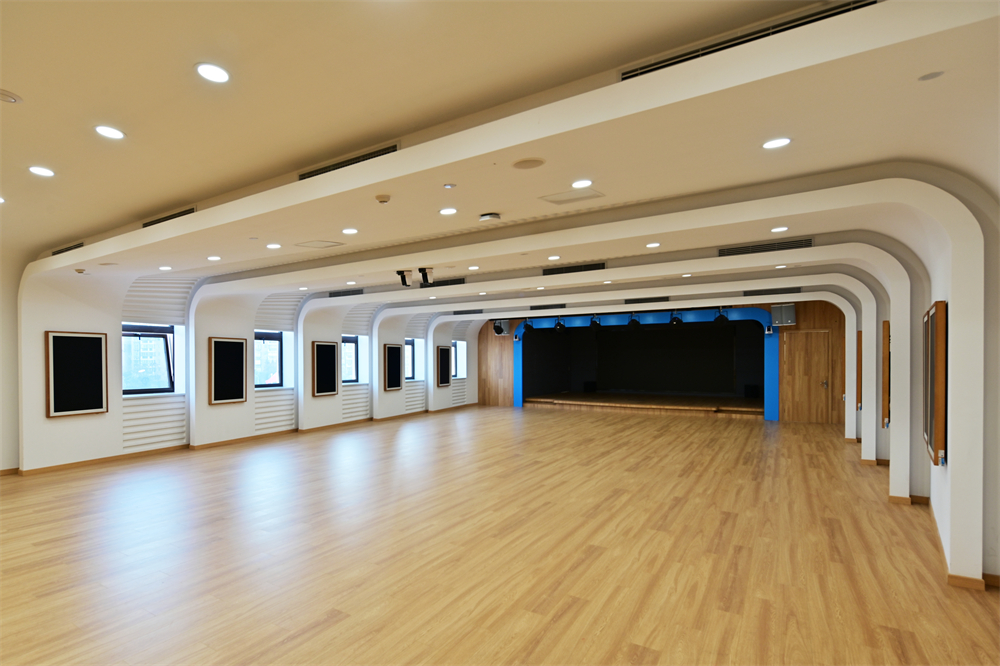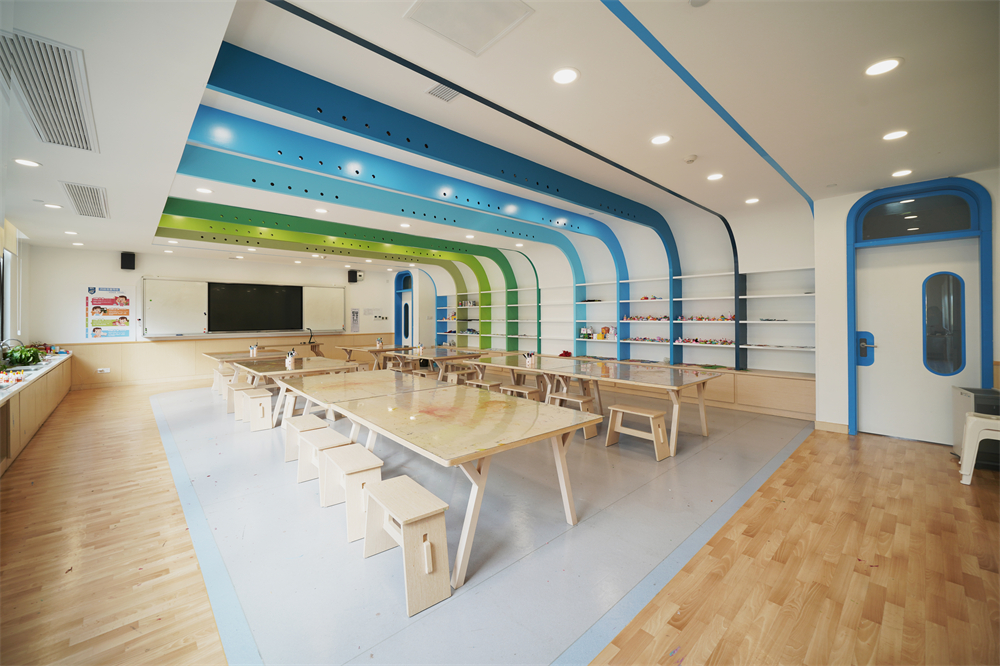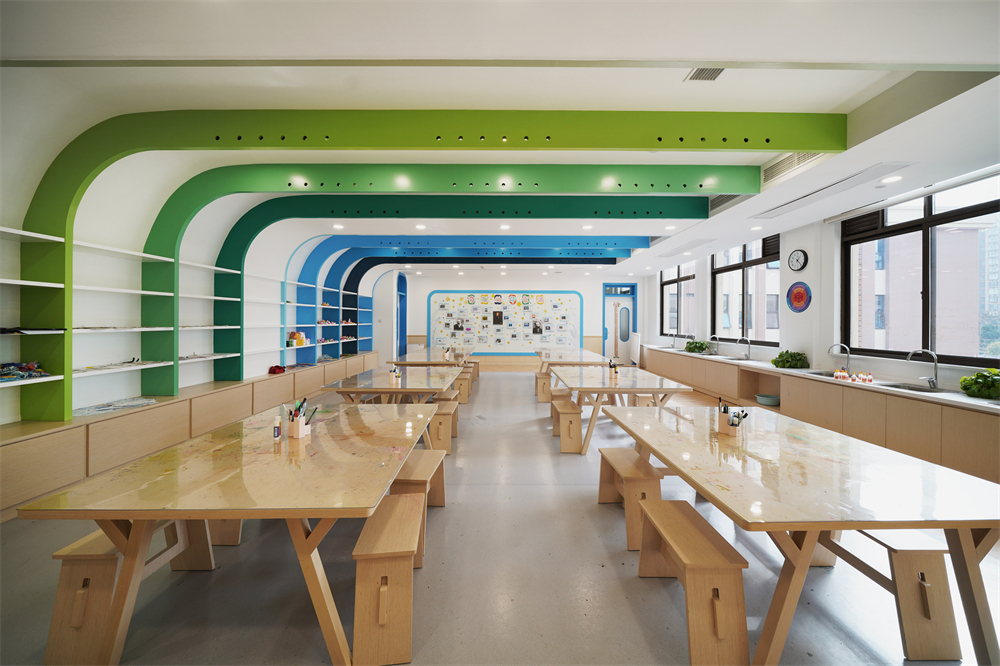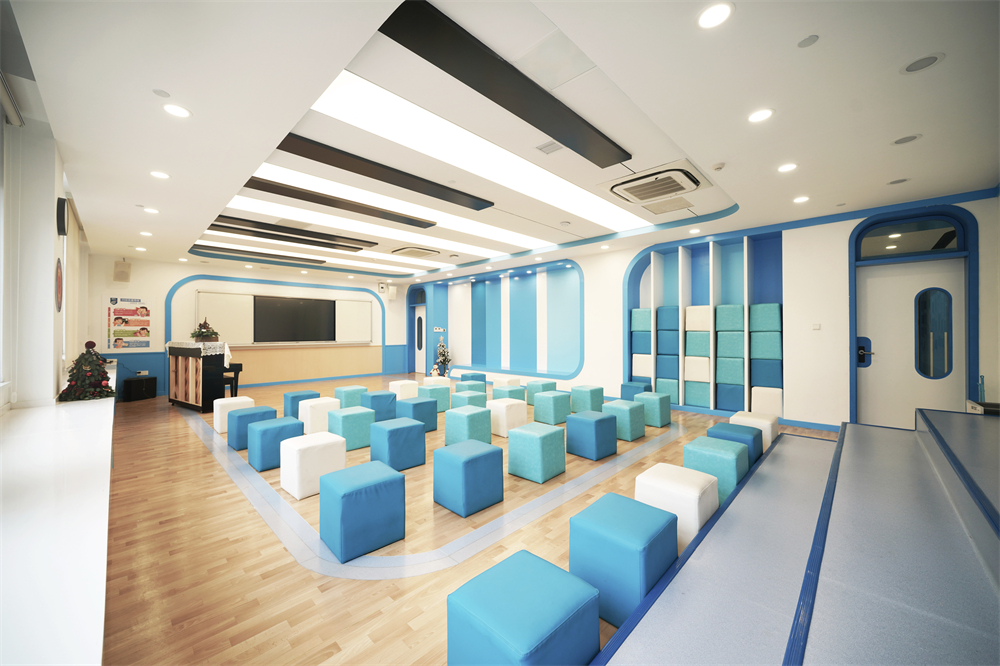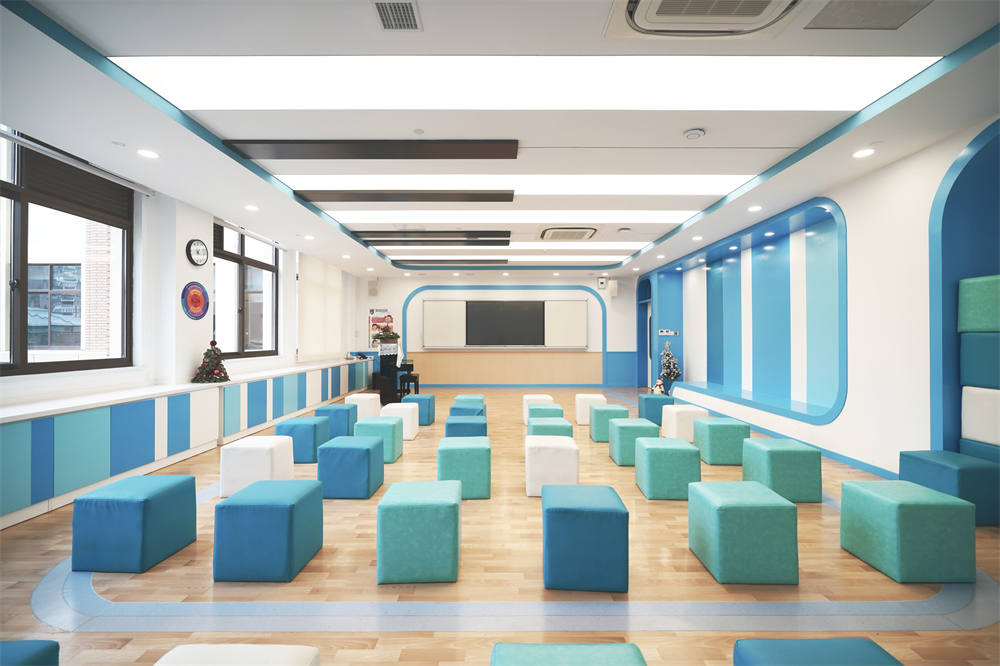 The design of the administrative space continues the use of the overall "rounded" language, while mainly incorporating white, wood, and gray colors to create a calm, practical, and lively atmosphere that reflects the individualistic style of educators and their vitality and warmth.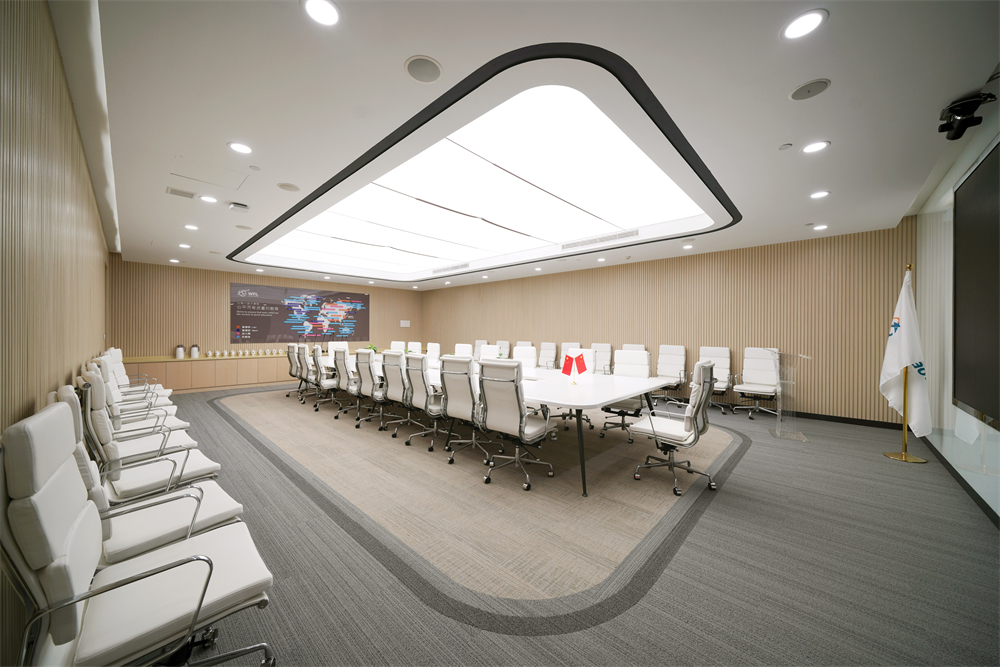 Location: Baoshan District, Shanghai, China
Area:2830㎡
Status: Construction Complete
Design Finish Year: 2019
Completion Year: 2020