Tinghai B&B is situated in a tranquil village near Disneyland, and its primary clientele are travelers coming from distant places to visit the theme park. To allow visitors to experience a more profound Shanghai culture, the homestay's overall design takes inspiration from the "Shanghai style of the Republic of China". This style reflects the unique blend of Chinese and Western cultures during the early years of the Republic of China and combines the elegance of Chinese style with the open enthusiasm of Western style. The design features lattice moldings, tile floors, retro lamps, ceiling fans, and even gramophones to create a nostalgic atmosphere reminiscent of old Shanghai.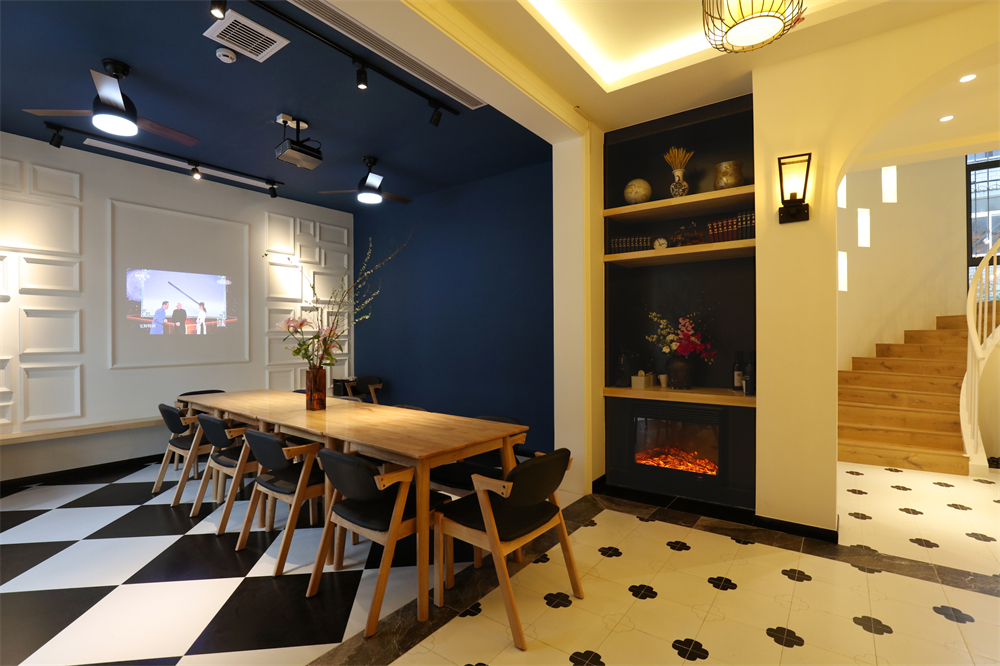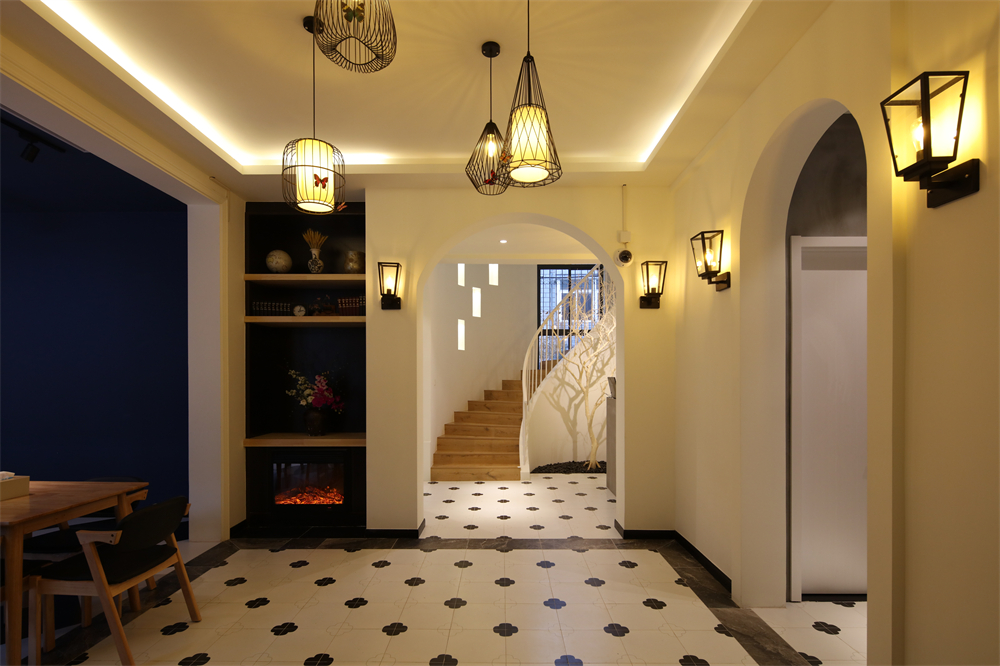 The B&B is a three-story farmer's house, and the existing structural framework was maintained while reshaping the space to maximize the number of rooms. The approximately 300 square meter space accommodates a total of 8 suites. The first floor foyer is a public space used for reception, dining, and relaxation, which can also host meals and banquets during holidays. The large floor-to-ceiling glass design brings the lush greenery of the vestibule into the room, extending the line of sight to the outdoors and creating a spacious and bright atmosphere.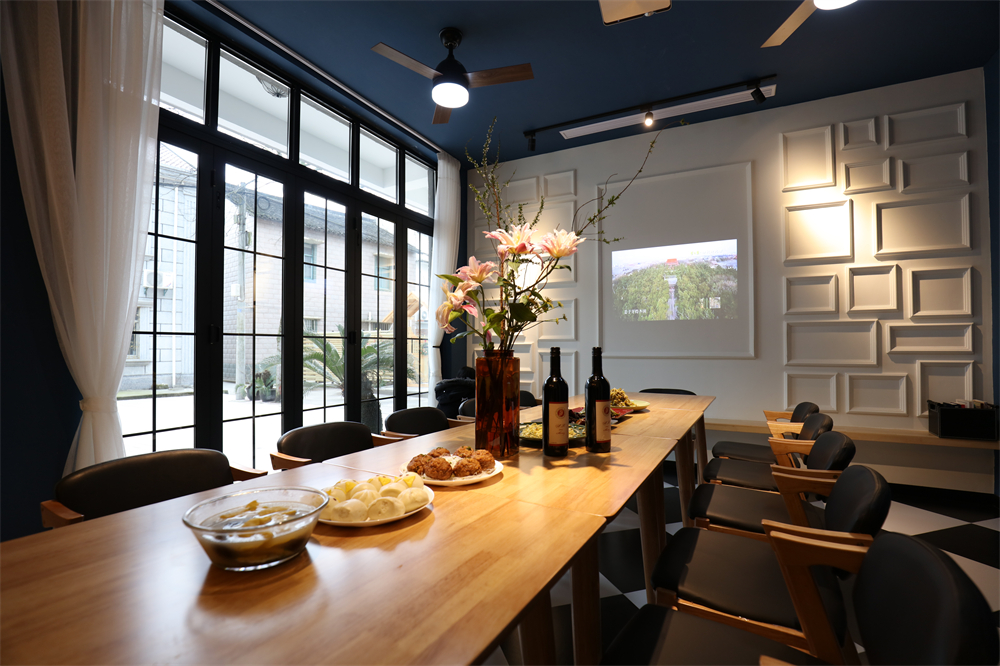 The gracefully curved staircase linking the three floors and leading to each room serves as the central focal point of the entire homestay. With its sophisticated lines and well-designed lighting, it welcomes guests to the B&B and exudes a warm and inviting ambiance.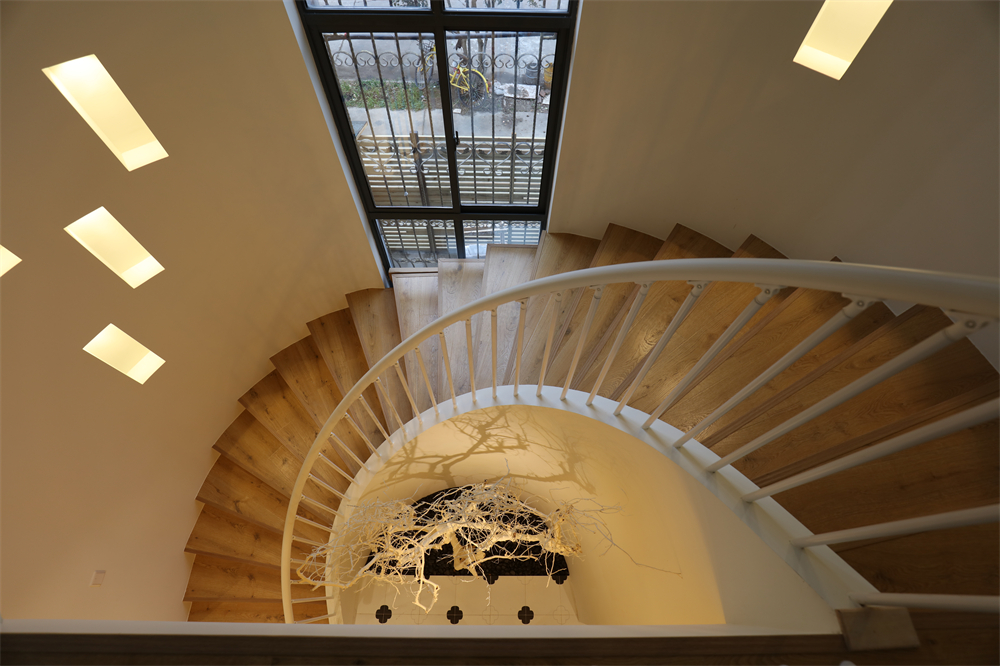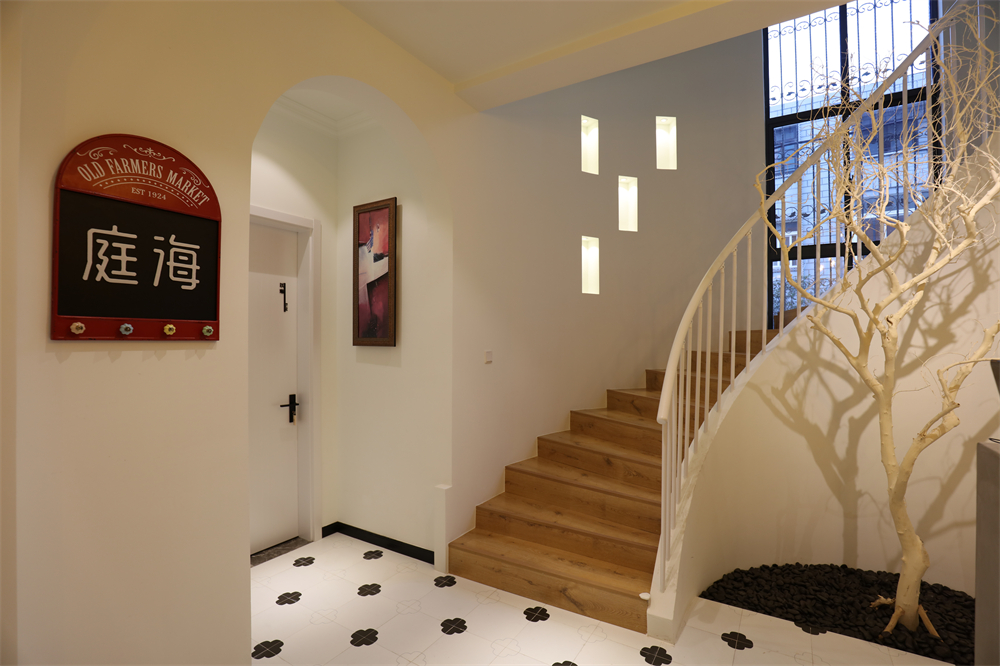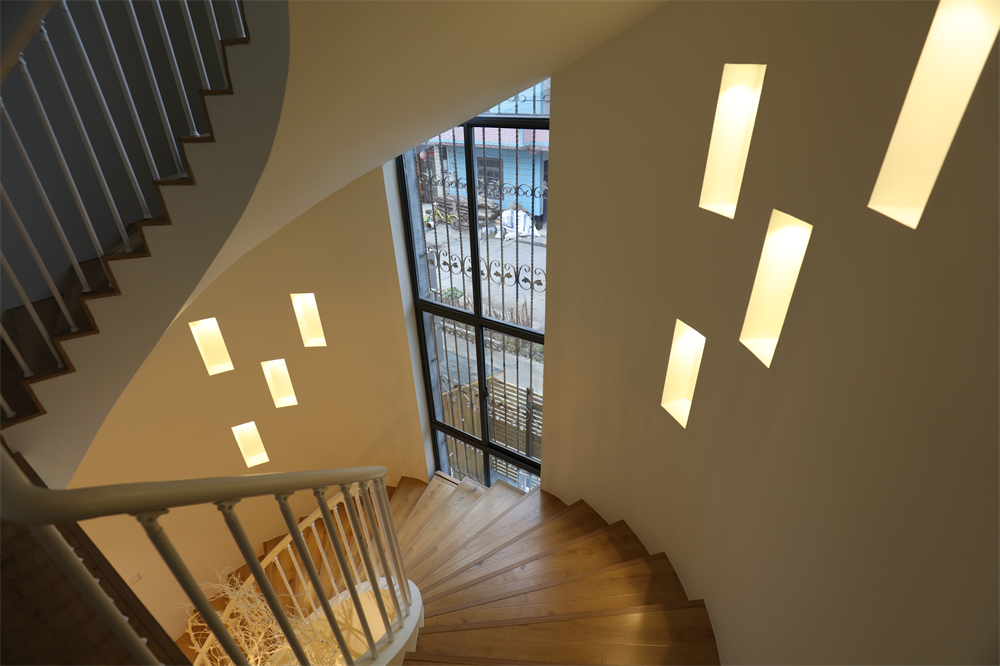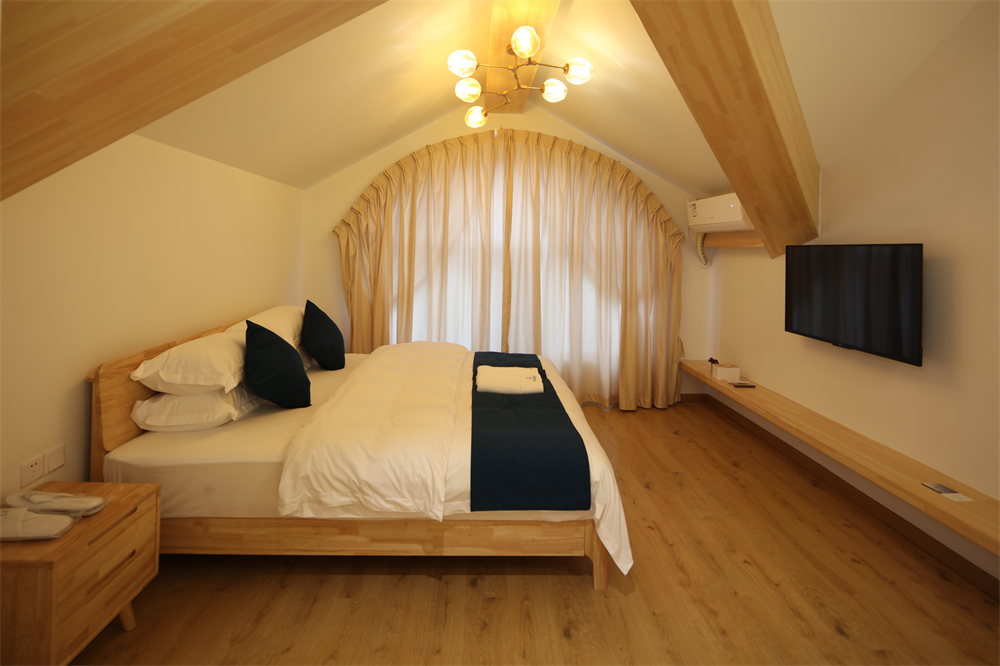 Project location: Pudong District, Shanghai, China
Project area: 300 ㎡
Status: Construction Complete
Design Finish Year: 2018
Completion Year: 2019