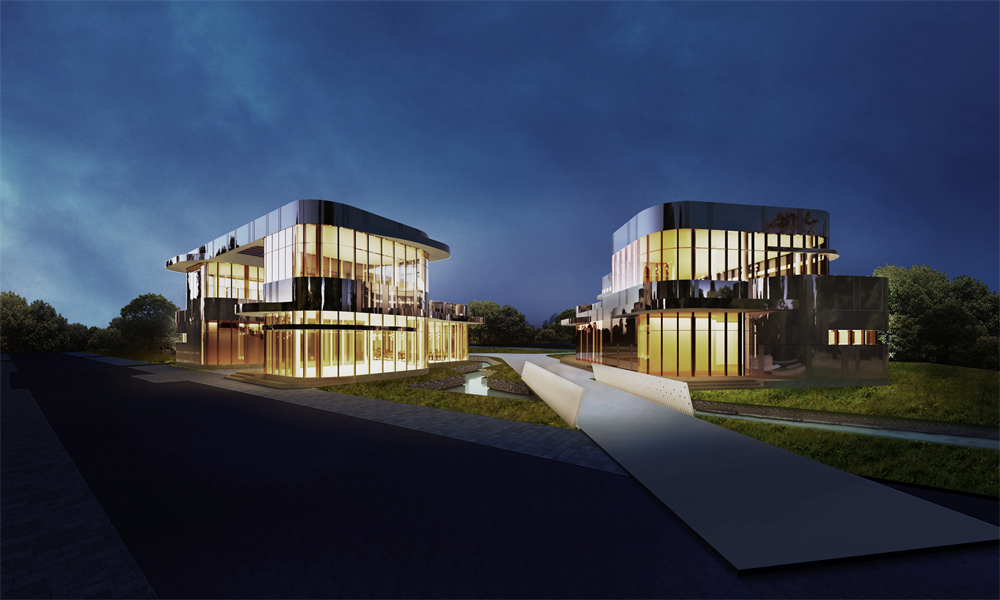 The site is situated at the entrance of the Peacock River Leisure Tourism Scenic Belt in the old town of Korla City, Xinjiang. The park is bounded by the Peacock River to the south, Lion Bridge to the north, and a residential area across Hotel Alley to the west. The park's existing landscape is dominated by clusters of Xinjiang poplar and pear trees, and it also features a natural water system that runs through it.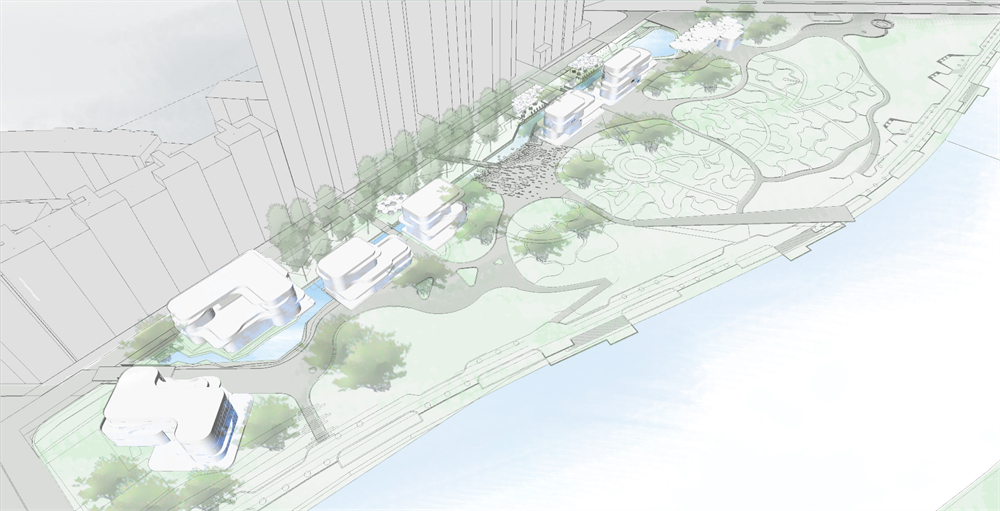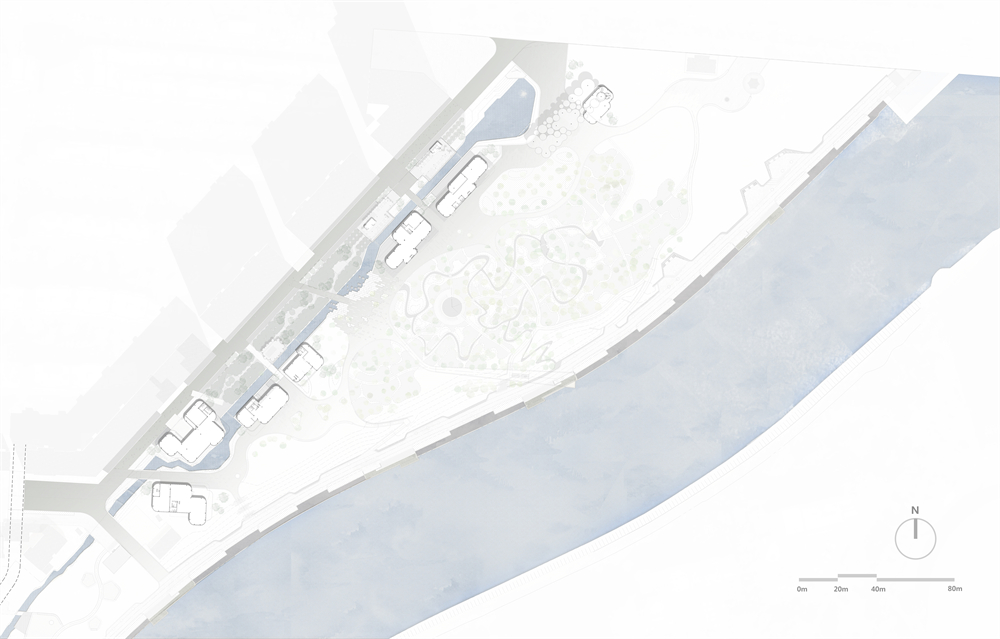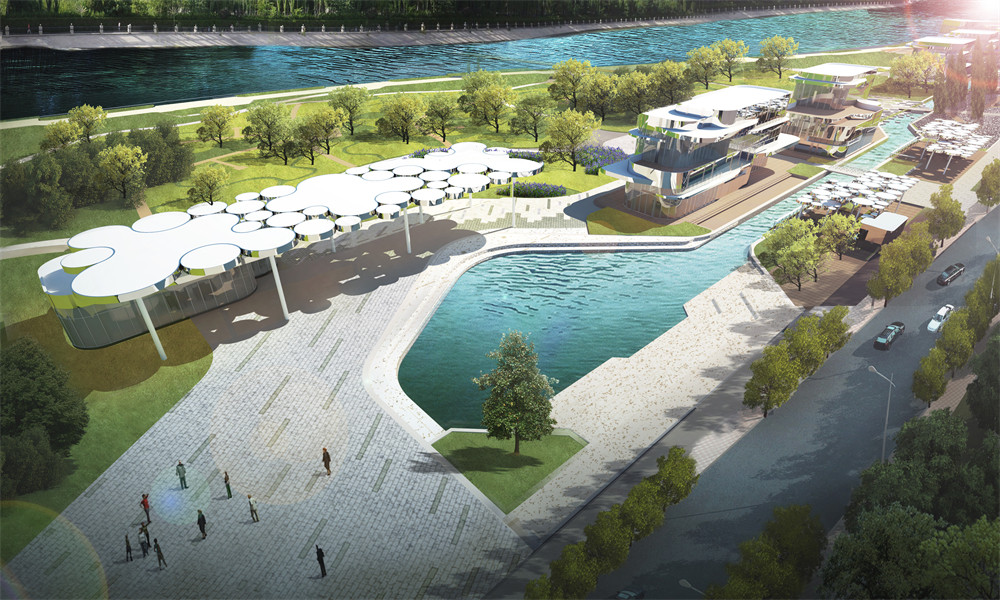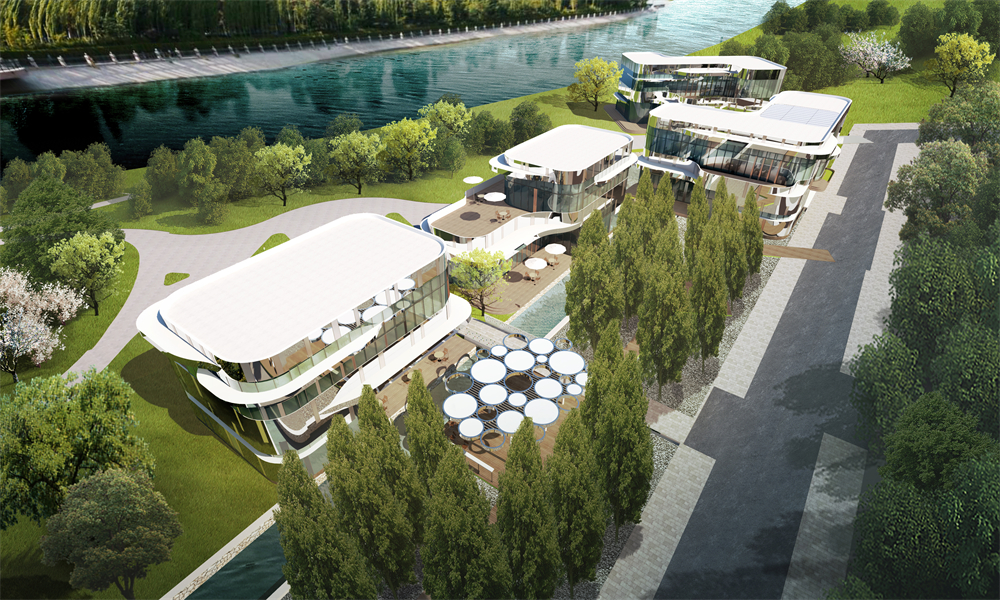 To enhance the visual impact of the landscape pavilion at night, linear light strips are utilized to emphasize the pavilion's arced design. The use of stainless steel mirrors in the material selection amplifies the surrounding night scene, creating an overflow of radiance and a heightened visual experience.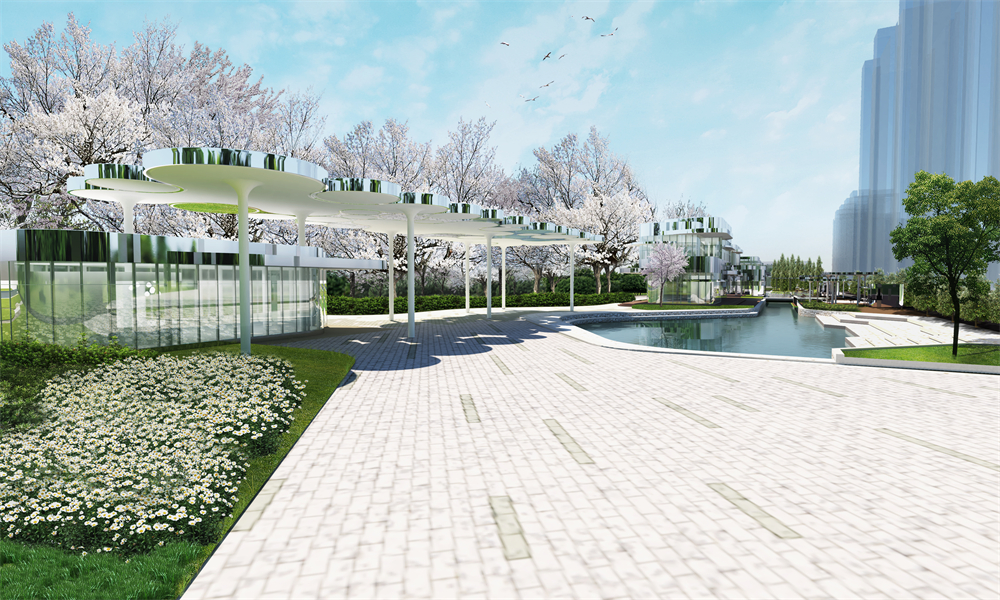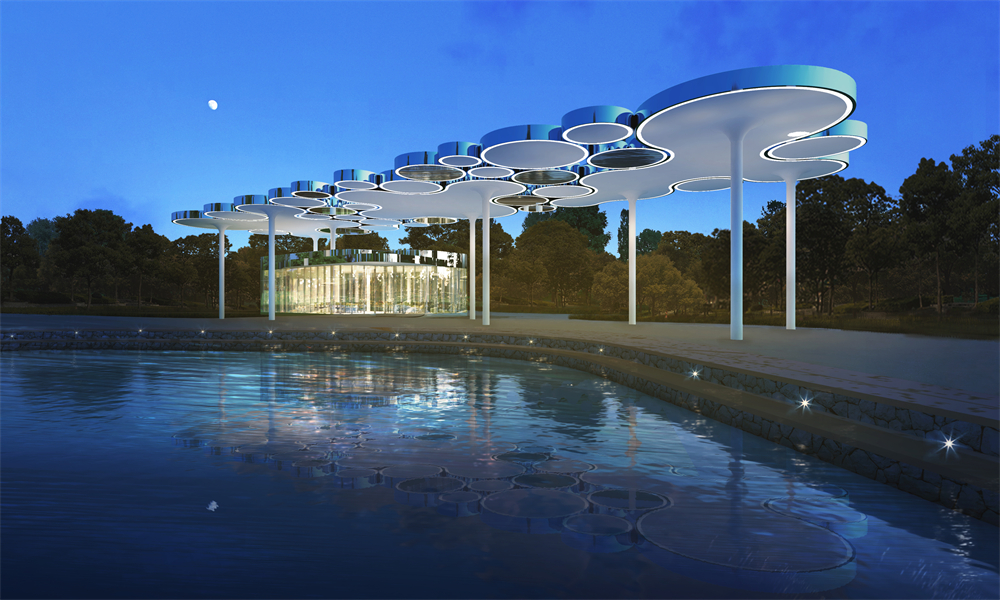 In the design of the resting pavilion, we incorporate circles, rings, and grid lines to create a variety of shadows, adding depth and interest to the structure. The use of mirrored stainless steel material not only enhances the gazebo's lightweight appearance but also reflects the surrounding natural environment, providing a unique visual experience for visitors.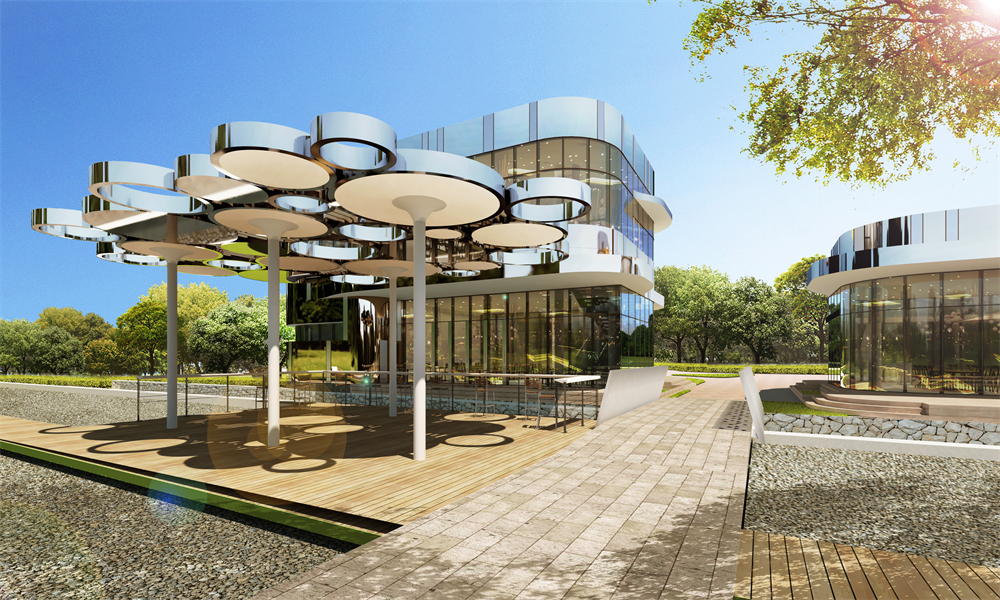 The architectural design of the Park is inspired by the concept of a "curved water flowing cup". The fluid lines of water flow are translated into smooth, curved shapes and streamlined slabs, resulting in a building that appears like cascading water patterns, seamlessly blending with the surrounding park environment.
The architectural design incorporates several techniques, including dislocating the building blocks on two floors to create semi-outdoor and terrace spaces, utilizing large glass for transparency and views, and softening the architectural form with curved surfaces to integrate the building into the landscape. Streamlined floating panels are added at the entrance, exit, and terrace to provide intermediary spaces for building use.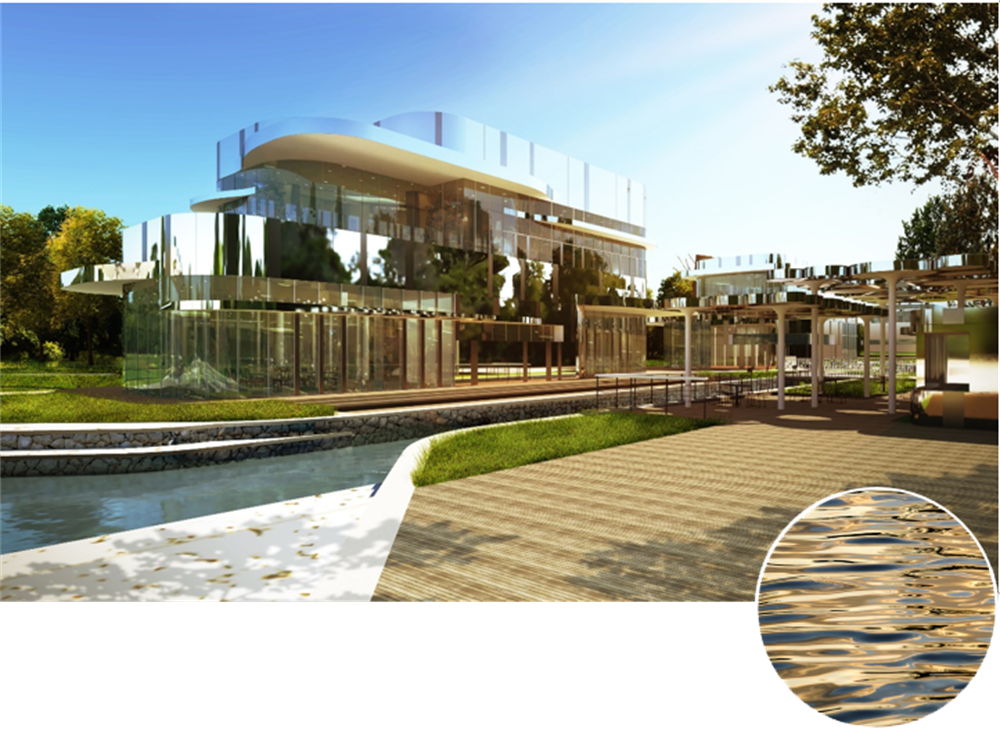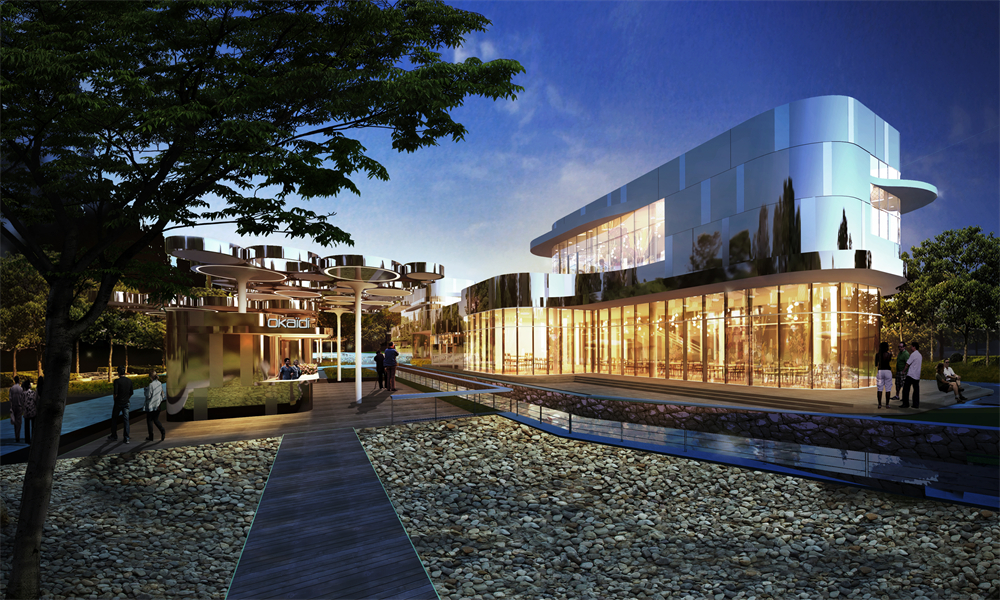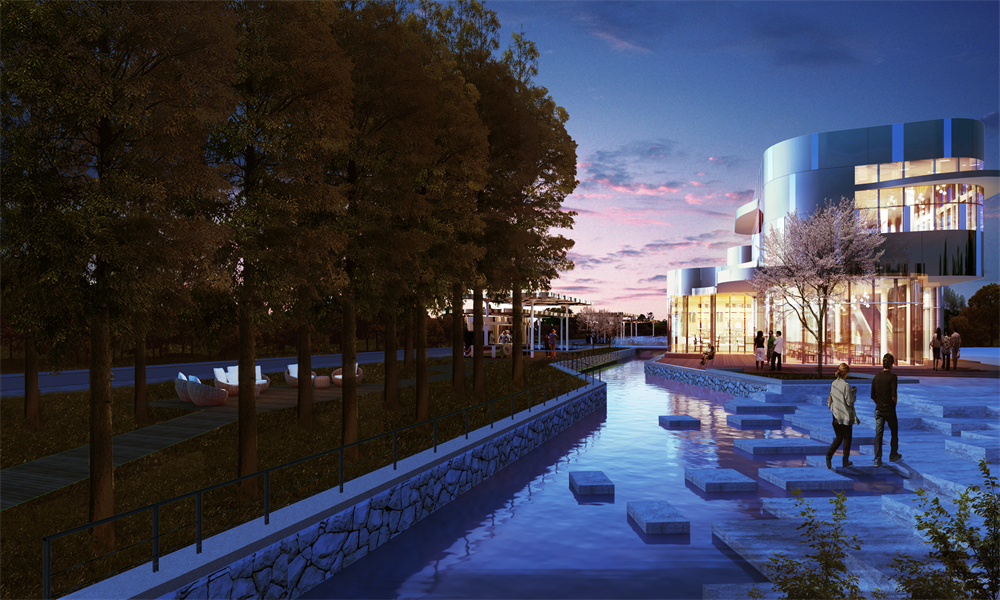 The extensive use of floor-to-ceiling glass provides unobstructed sightlines, allowing visitors to feel intimately connected with the natural beauty of the park in a transparent indoor environment. Additionally, the open terrace and waterfront space on the second floor provide visitors with an unparalleled view of the water, allowing them to fully immerse themselves in the scenic surroundings.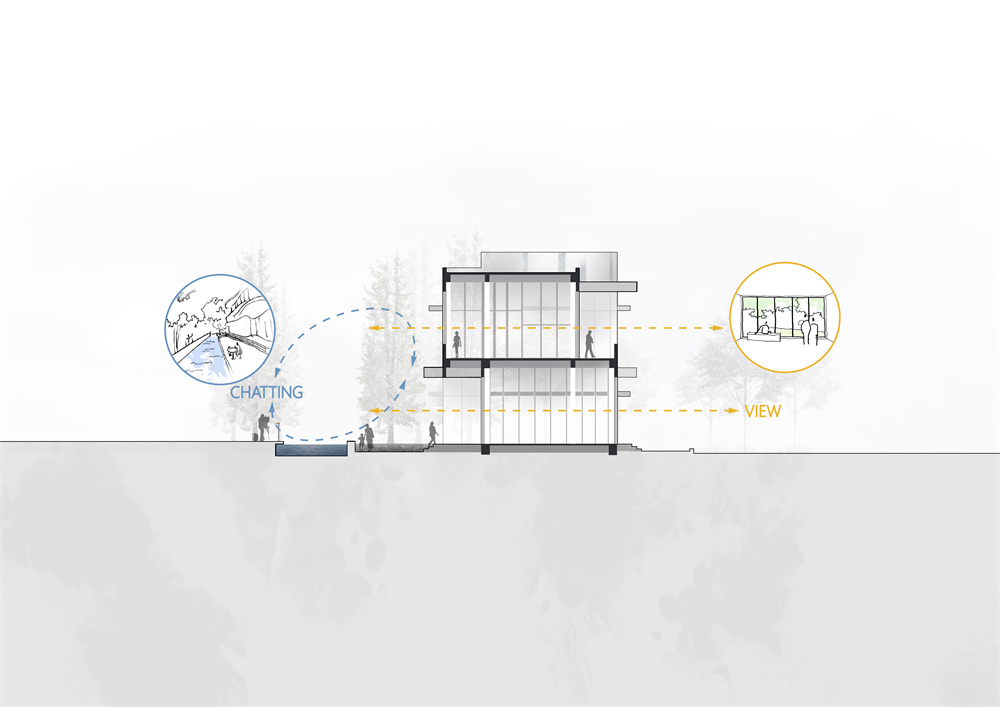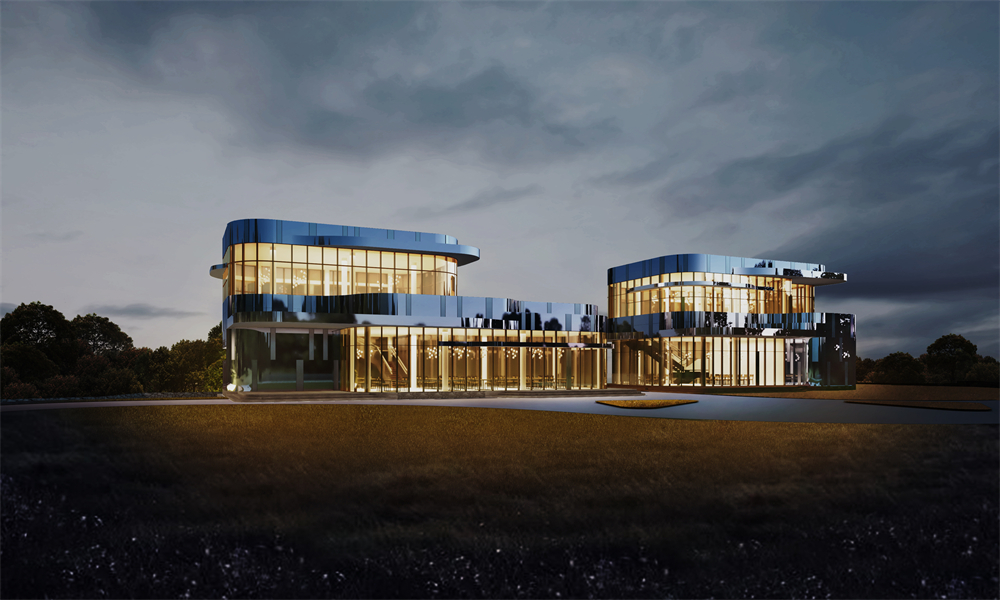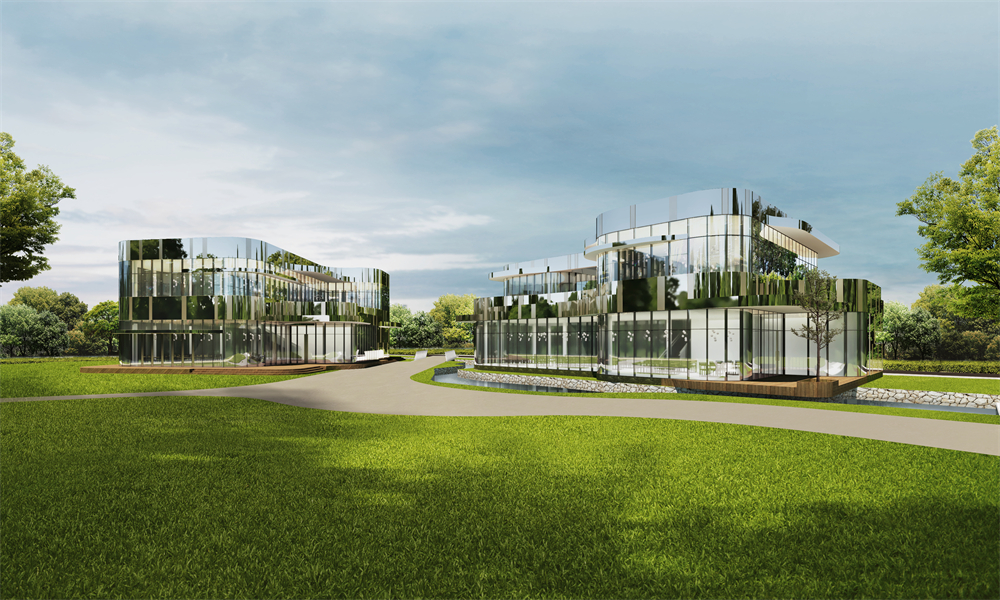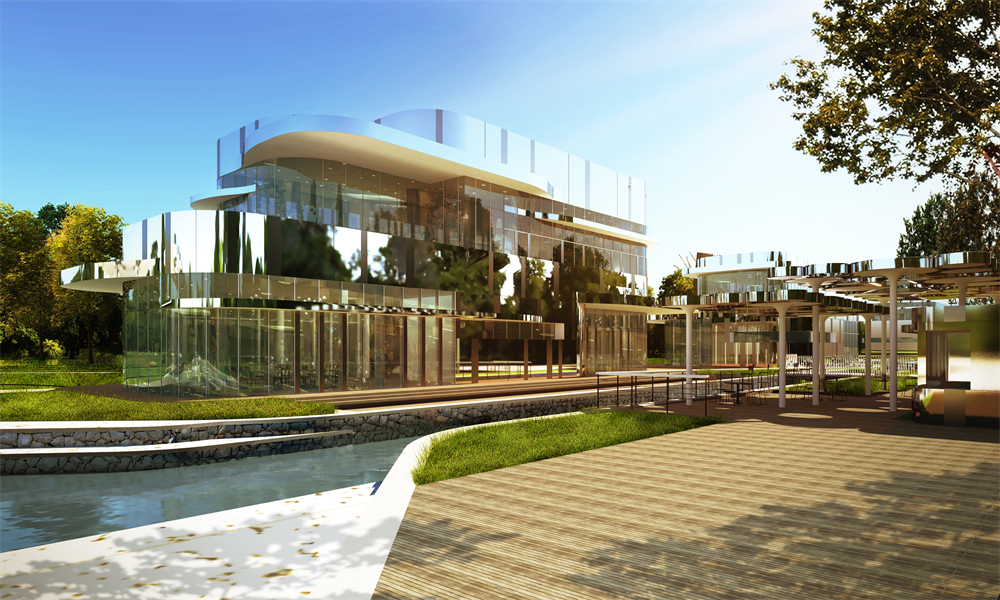 Project Location: Korla City, Xinjiang
Area: 3,600 ㎡
Status: Concept Design
Design Finish Year: 2019
Completion Year: 2019
Landscape Architecture: AECOM