The site is located at the intersection of the blue (canal) and green (HaiAn Street) systems and serves as a key connector, while it is also part of the historic Five-Ports Cultural District -three of the ancient "Five Ports" passes through the current alignment HaiAn Road and left marks in the urban fabric. This area, with historical, cultural, commercial and open space significance, is currently occupied by the colossal structure of Chinatown Plaza and cluttered surface parking, ventilation towers and pedestrian/vehicular exists above the HaiAn Road underground parking, forbidding the streets and open spaces to flow through. 
The site is located at the bend of the canal overlooking the 5th urban redevelopment district and a key section of the Canal Diamond project. A moorage existed at the current Chinatown Plaza site for boat parking and trading. Along the course of urban redevelopment, the moorage was reclaimed and Chinatown Plaza was eventually built; the past connection to the water's edge has been lost. The design aims to bring the canal eastwards and form a new space that represents the new Tainan – interweaving the canal and the urban fabric to create a new urban landscape that reflects and embraces Tainan's glorious historic past.
Our design concept brings the canal elements eastwards to Chongcheng Road and creates a sequence of water elements from west to east, including a wooden deck pier for tourist boats, water features a the west end plaza, stepped fountain that leads the water into the sunken plaza to become a more passive central pool, and finally ends at the "Heart of the Canal Plaza" with a stepped water feature symbolizing vessels in the moorage in the past.
The design utilizes B1-level of the existing Chinatown Plaza as a sunken water plaza that connects across Jinhua Road. The plaza is surrounded by culture and creative spaces, a lecture theatre and and exhibition spaces. The ground and roof level interweaves and allows inhabitants to enjoy recreationally; layers of terraces also serve to shade the exterior. The grand lawn will become a landmark destination to enjoy sunset overthe canal.
Amongst the rich urban fabric of Tainan, the old city wall and "Five Ports" both well represent a time of the city's glorious past and both passed through HaiAn road. The design extracts and reinterprets Tainan's local elements such as brick walls and city walls. The design language for structural elements concealing ventilation towers takes on a more modern language, while its connectedness and extensity echoes and reminisces the now demolished city wall. 
The brick wall also manifests its materiality on pavements and vertical surfaces, forming directional pavements guiding pedestrians to cross and contrasts with the curvilinear built shading and concealing structures.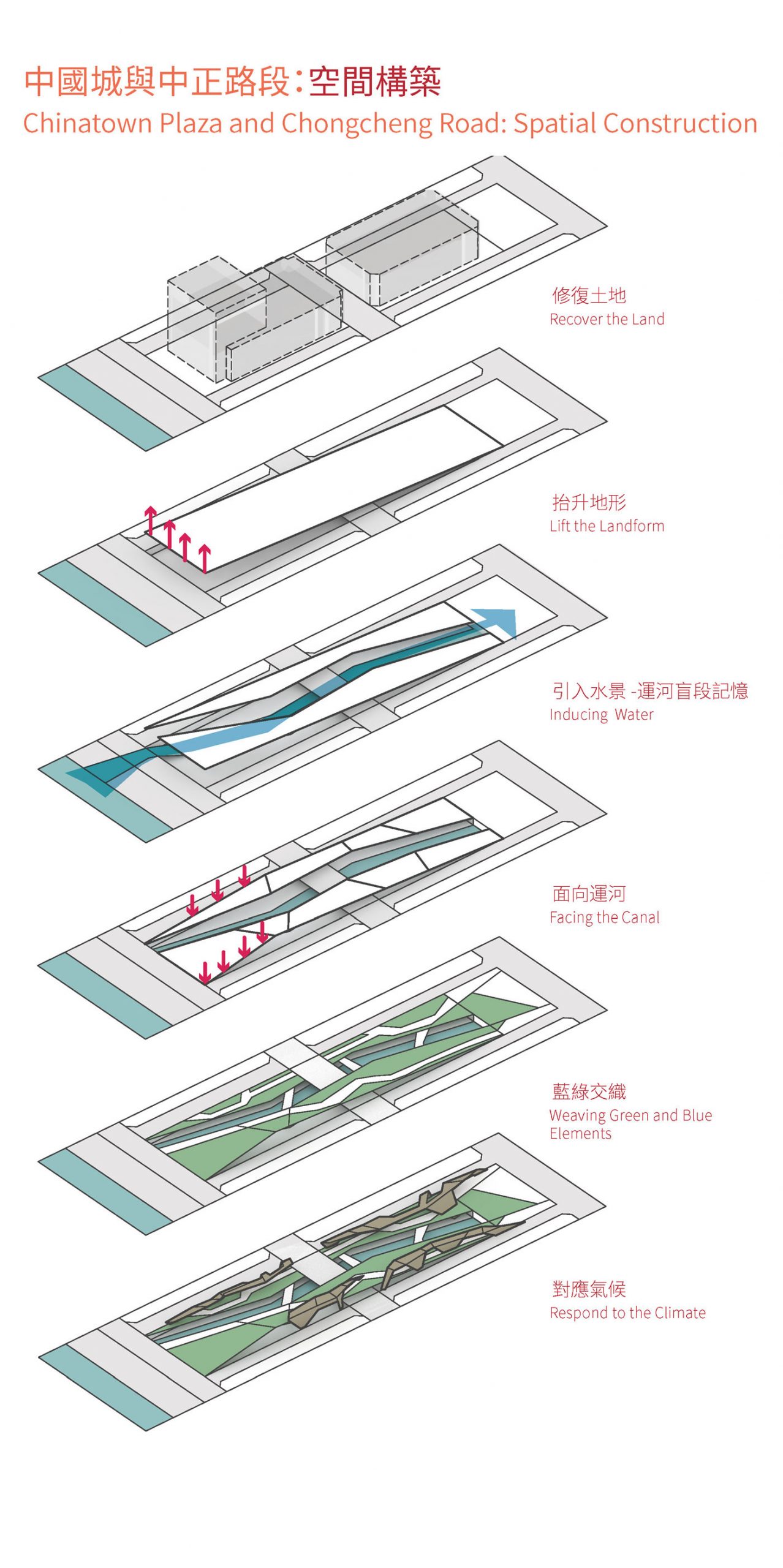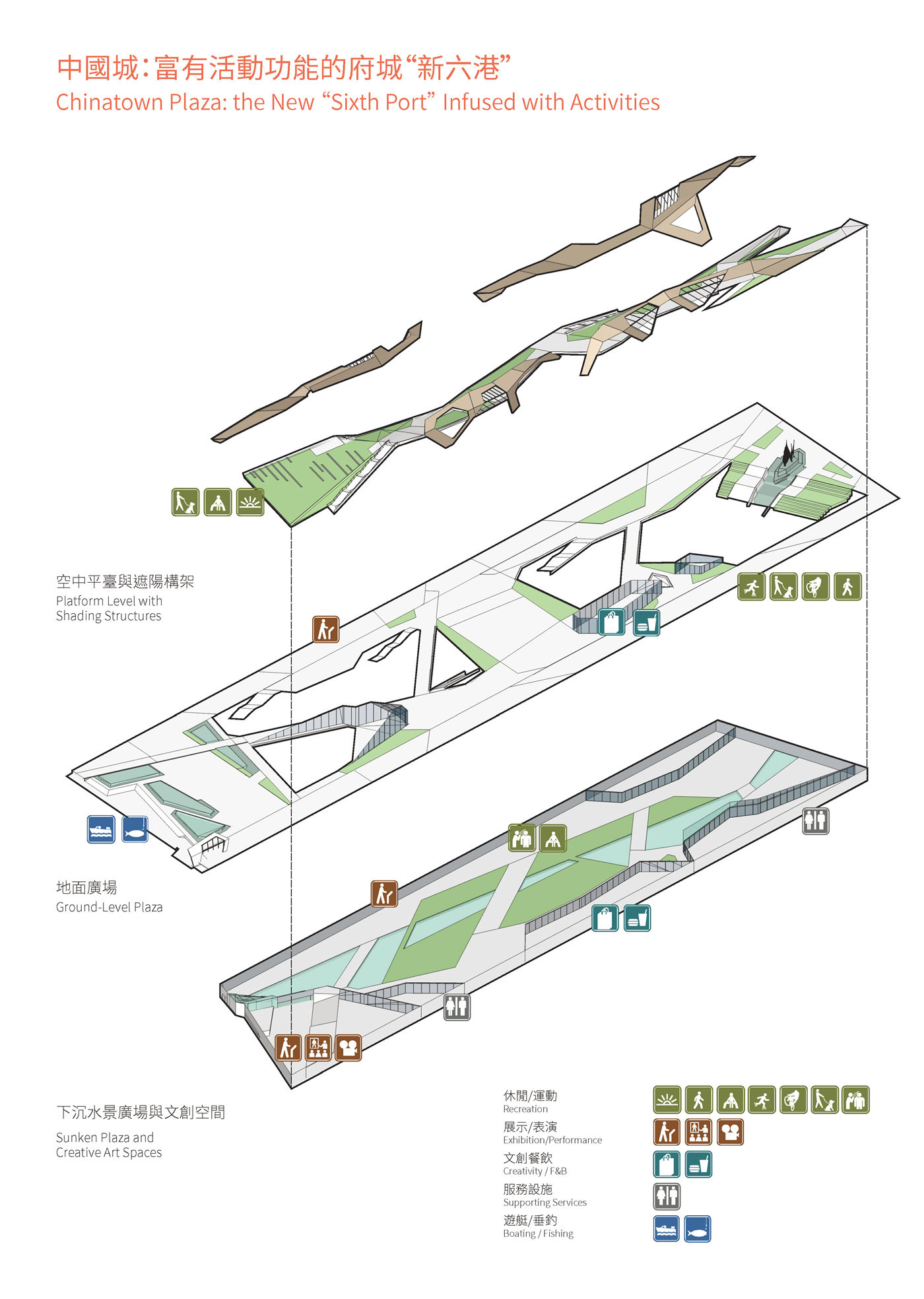 Location: Tainan, Taiwan
Area: 48,000 ㎡
Status: Design Competition
Competition Year: 2015
Cooperation Team: Platform Design