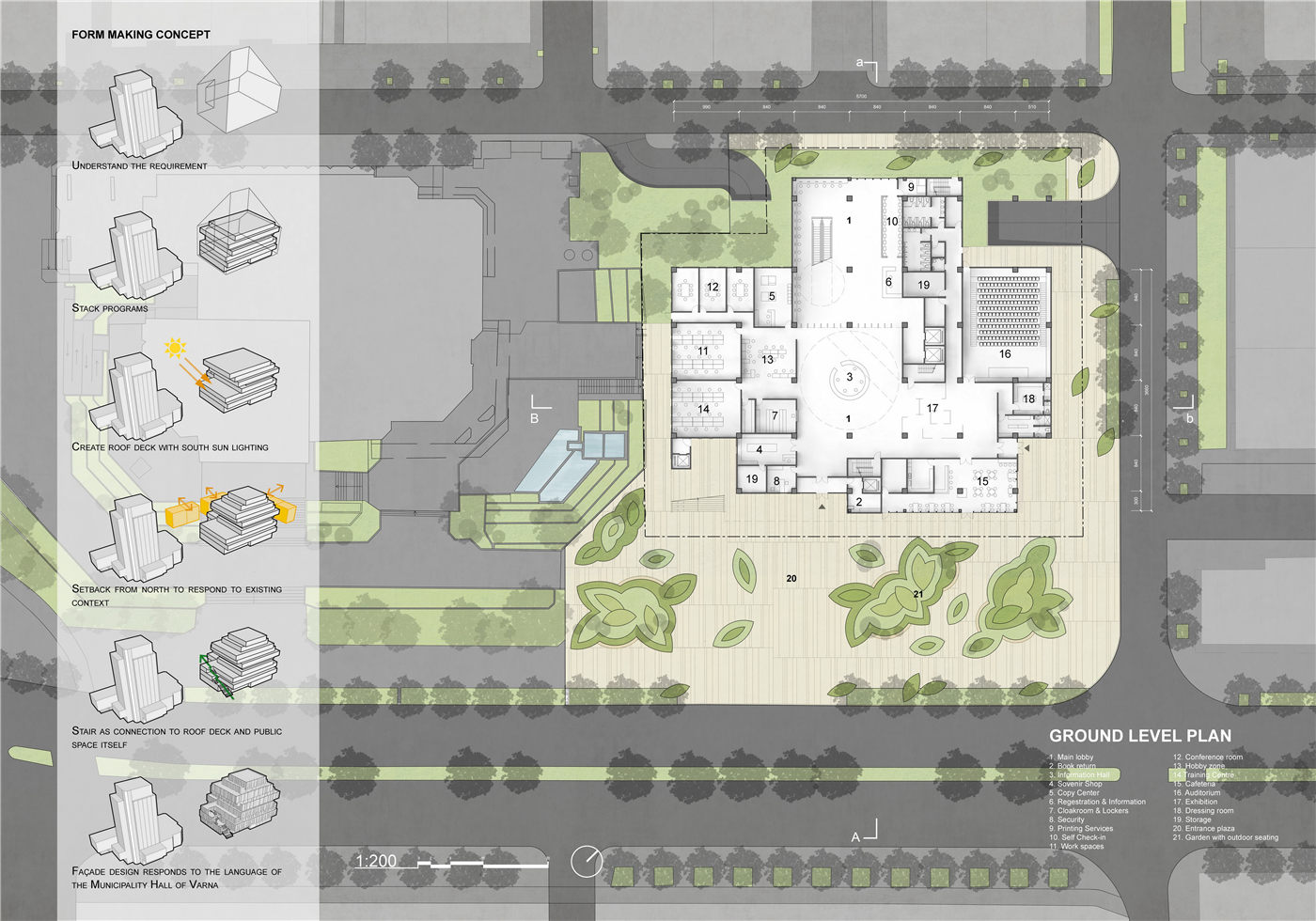 In today's world, where information is readily available everywhere, the library's role has transcended that of a traditional book repository. With our design proposal, we aim to redefine the library space as a social hub for information sharing and community engagement.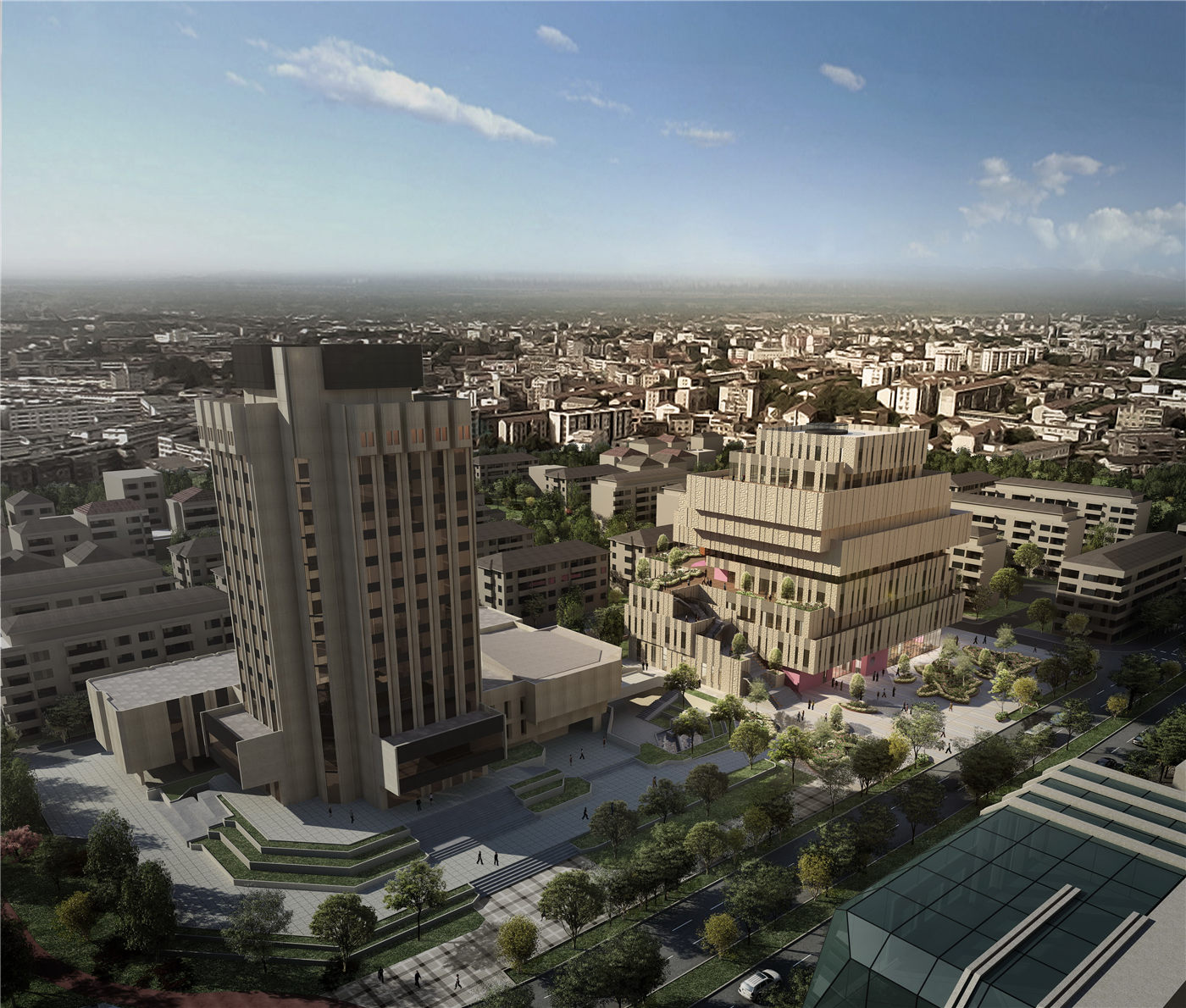 Our central design concept is to create a social platform for information sharing. To achieve this goal, we drew inspiration from stacked books, which informed the building's architectural form. The setbacks on different floors create spaces for social interaction, while the large platform on the fourth floor is dedicated to children's learning and play. The continuous lighting atrium from the ground floor to the top floor serves as a guide, directing the flow of people and forming a public space with clear streamlines that brings people together.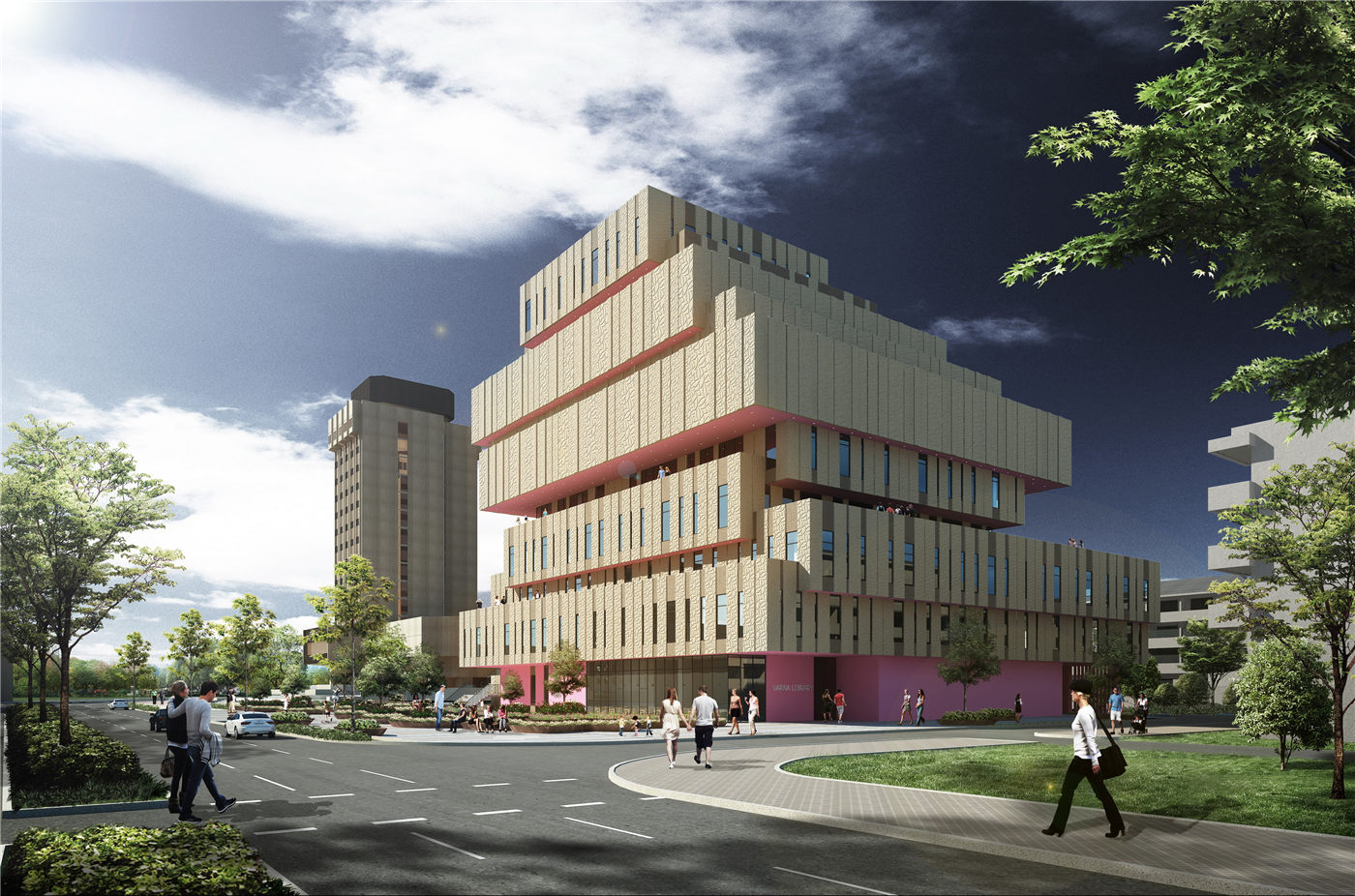 The facade's higher proportion of solid walls reflects the colder climate and the library's top floor, which doesn't require much natural light. The primary material used in the facade is prefabricated concrete slabs, which are etched with the pattern of the Bulgarian national flower, the rose. This design element gives the facade its unique character. We also incorporated the rose vocabulary into the interior and landscape design to create a cohesive and harmonious aesthetic.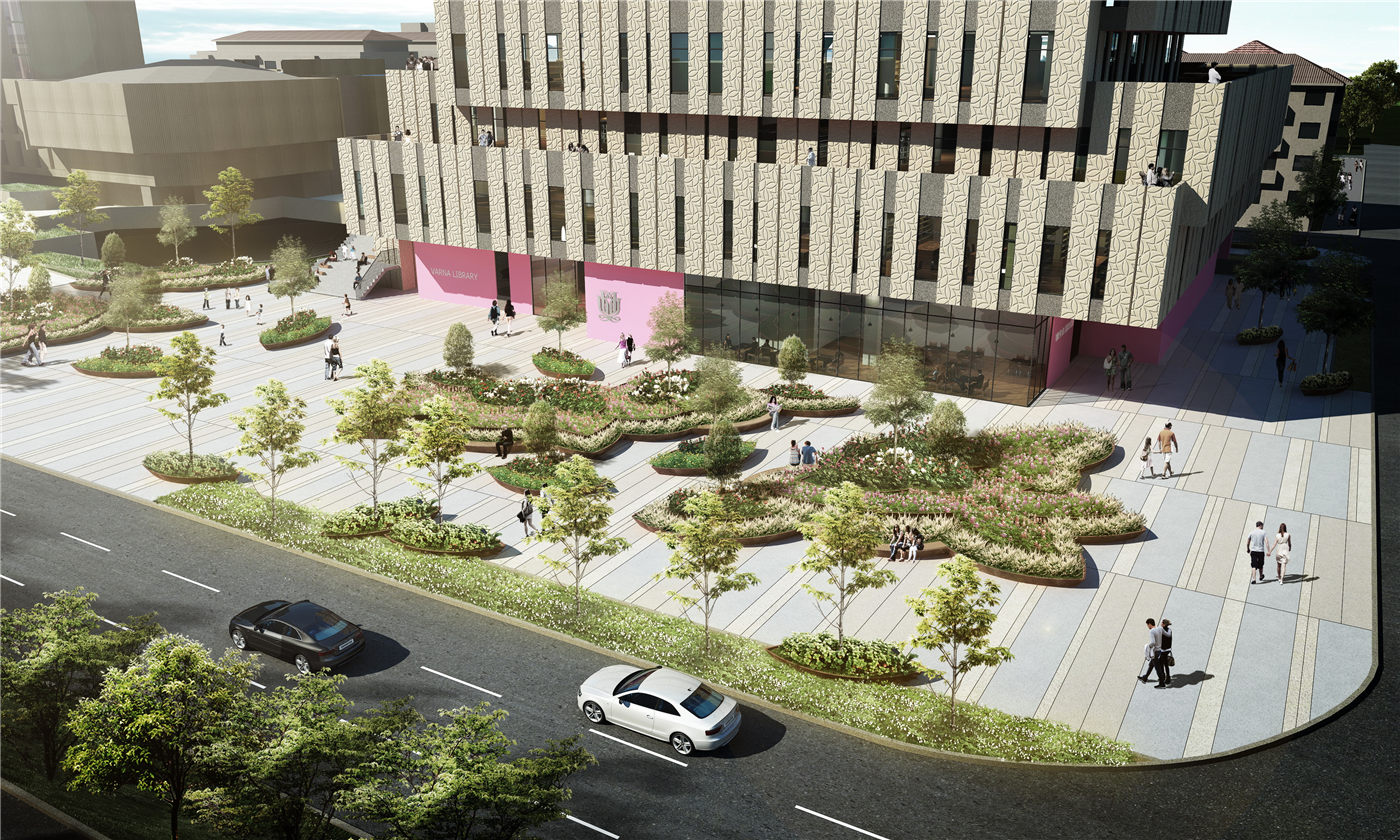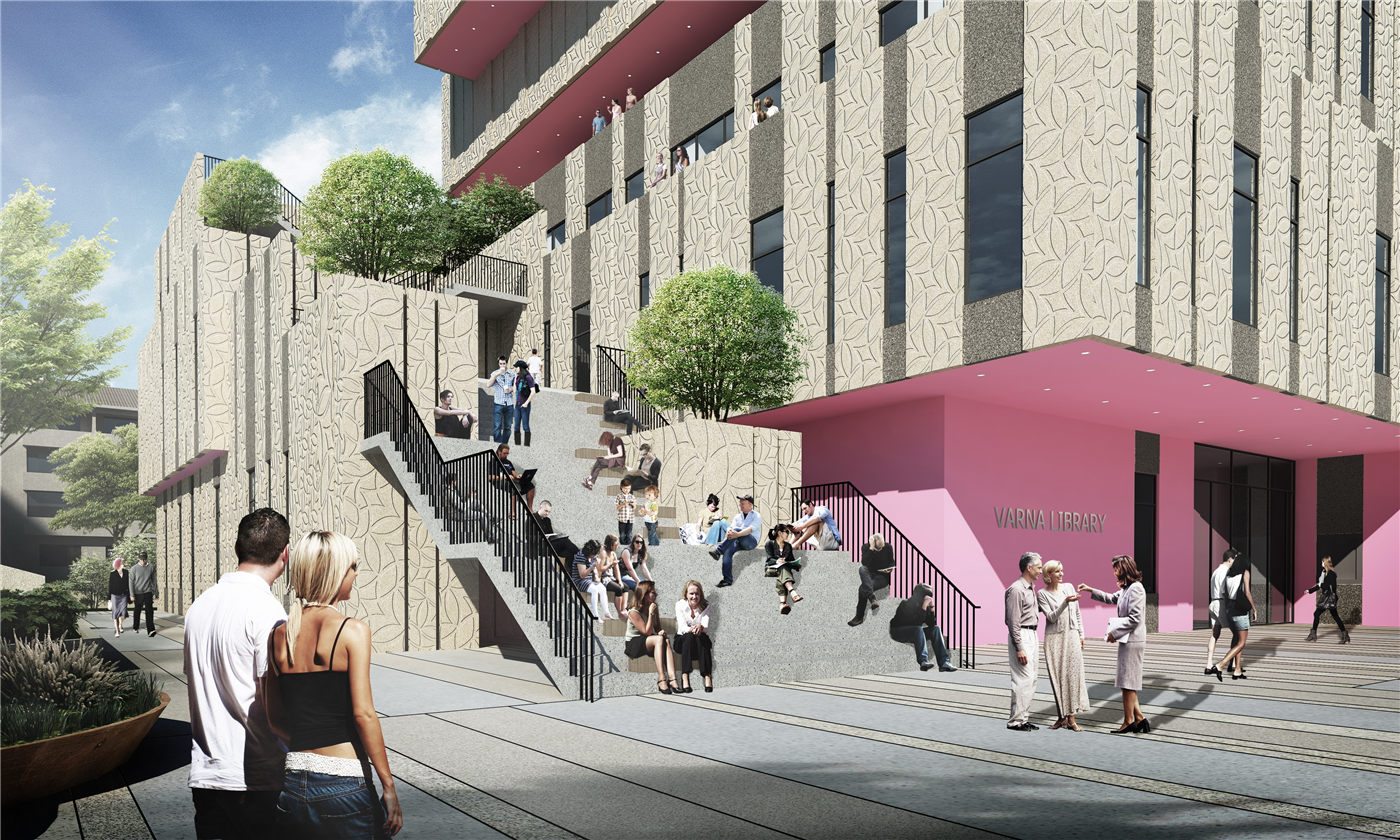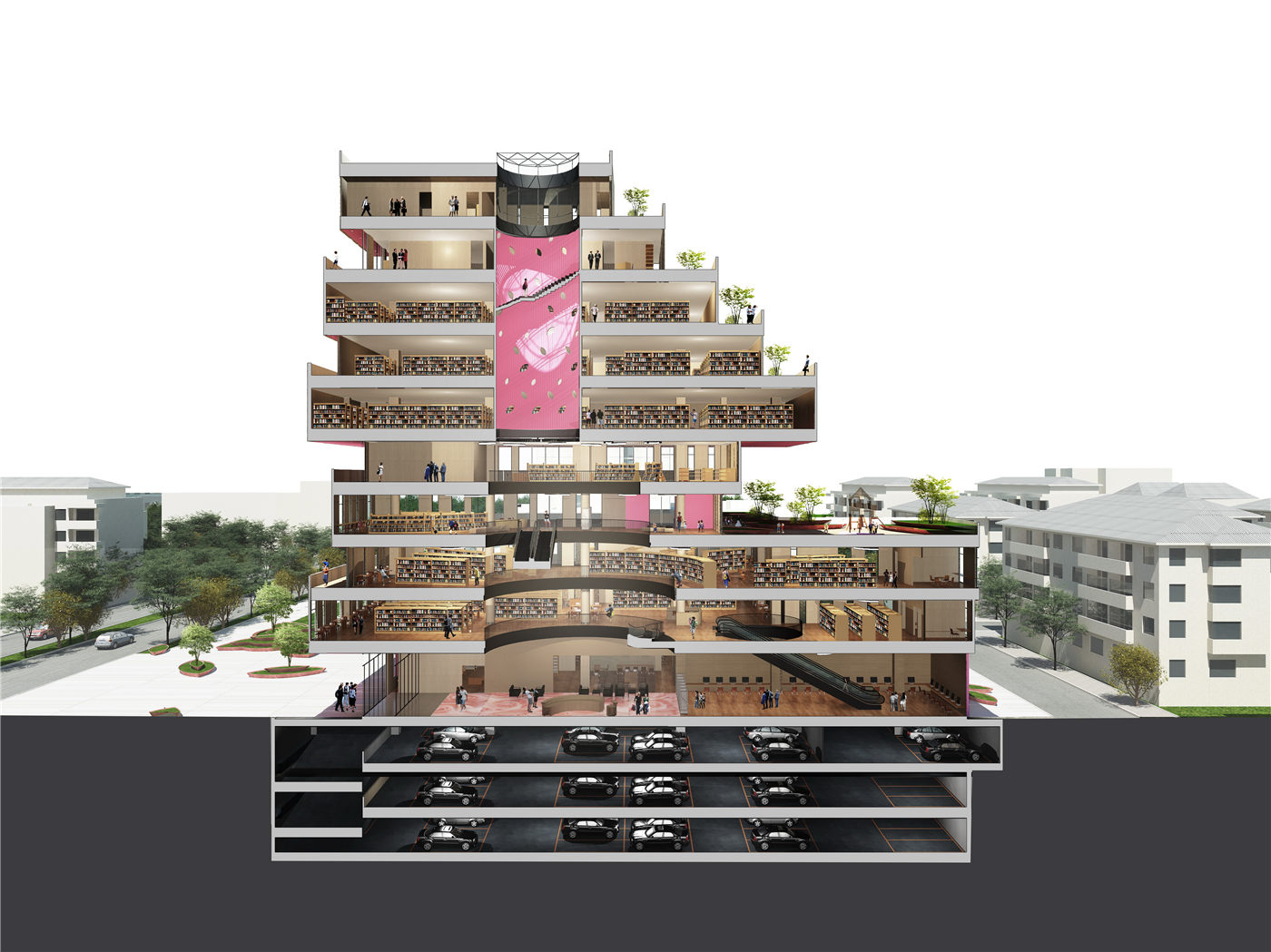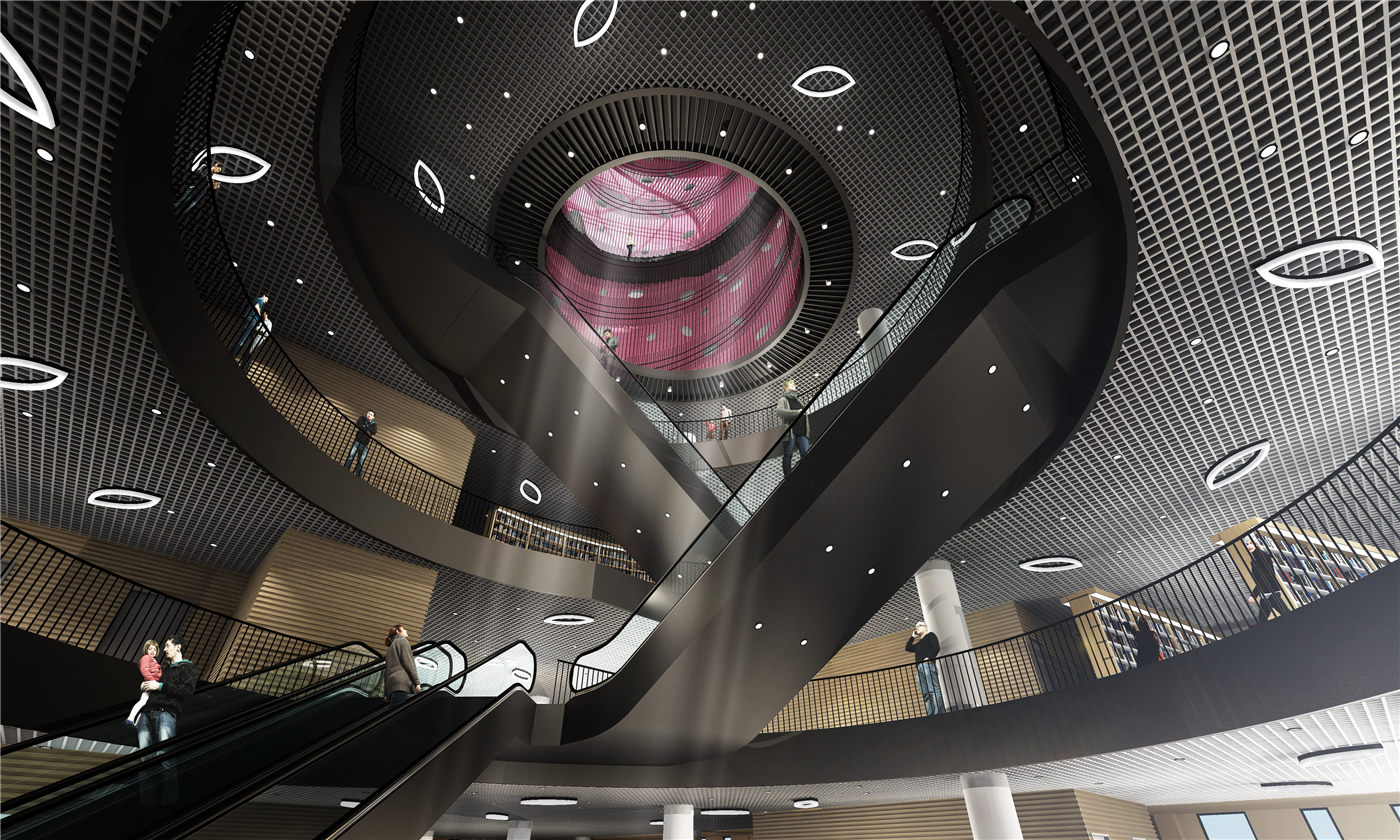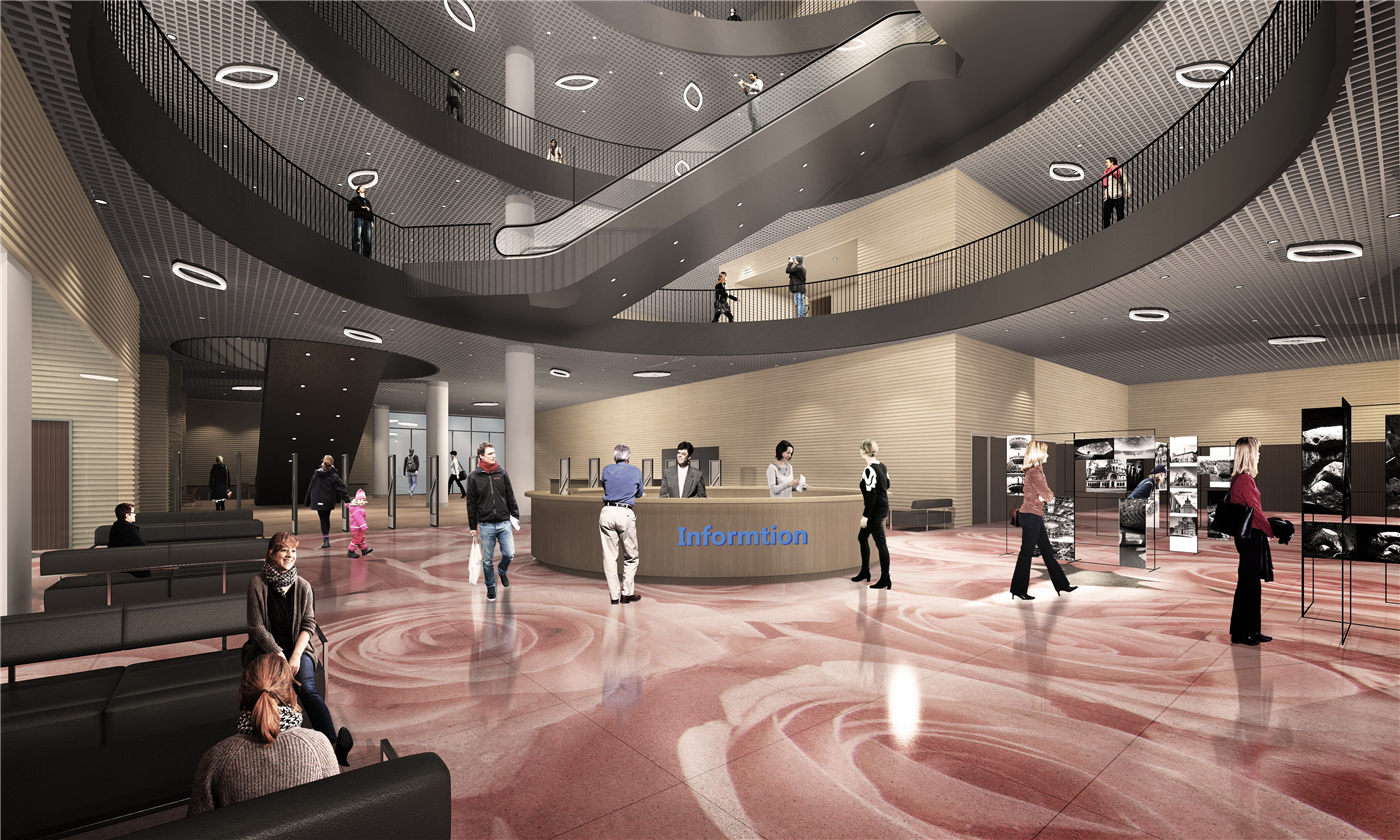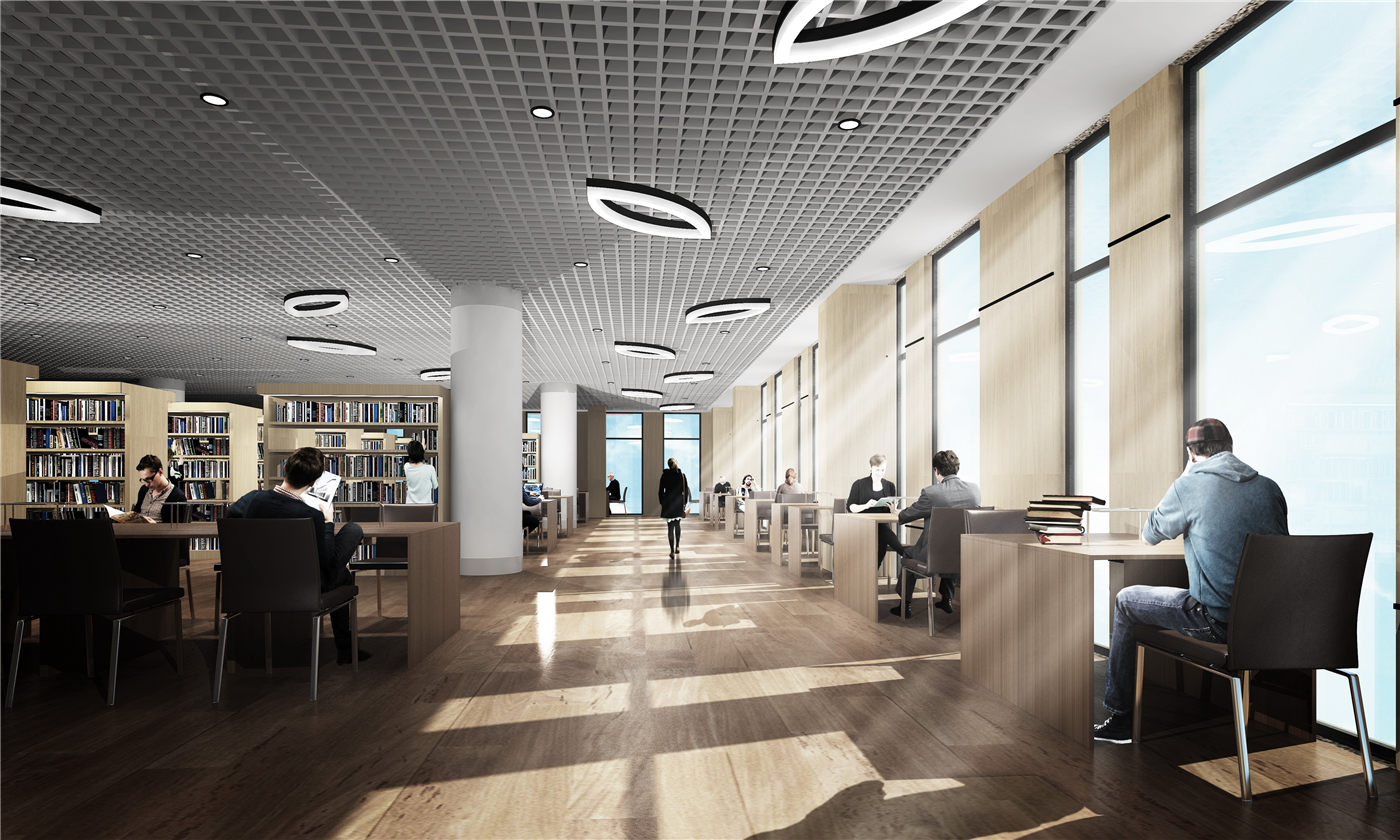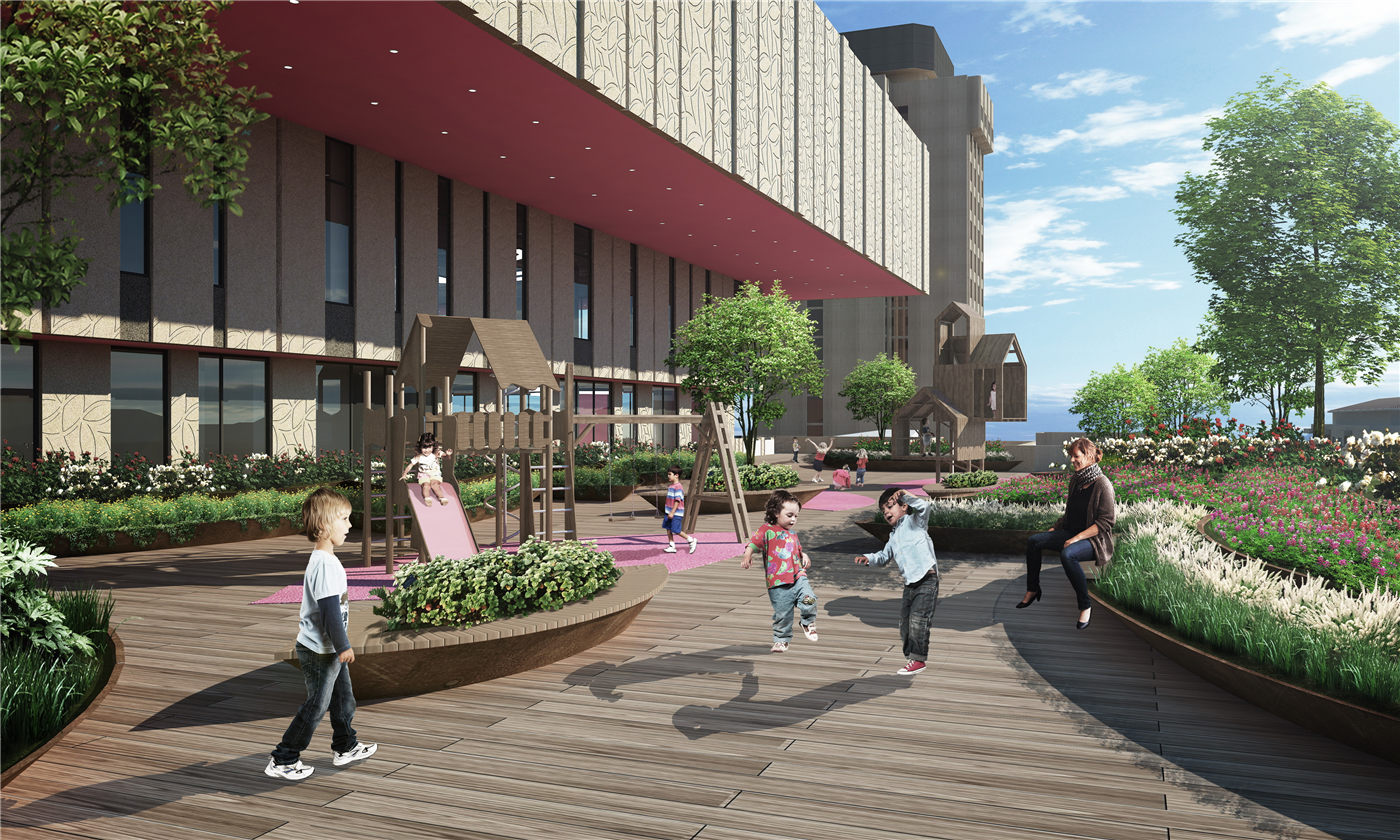 Location: Varna, Bulgaria
Area: 30,000 ㎡
Status: Competition
Design Year: 2015