Guangde County, located in the southeast of Anhui Province within the city of Xuancheng, boasts a history of more than 2,000 years since its establishment during the Western Han Dynasty. With a deep cultural heritage, the county is home to the Jishan Mountain base, situated in the southern mountainous region of Guangde, offering a superior ecological environment. The base boasts a stunning landscape of mountains, deep gullies, verdant bamboo forests, and green waves, and has been selected as one of the top ten eco-leisure tourism destinations in China. Looking ahead, Guangde County plans to specialize, diversify and refine its tourism offerings, leveraging its landscape and environmental resources, exploring its rich cultural heritage, and diversifying its tourism projects to create a high-quality tourism destination.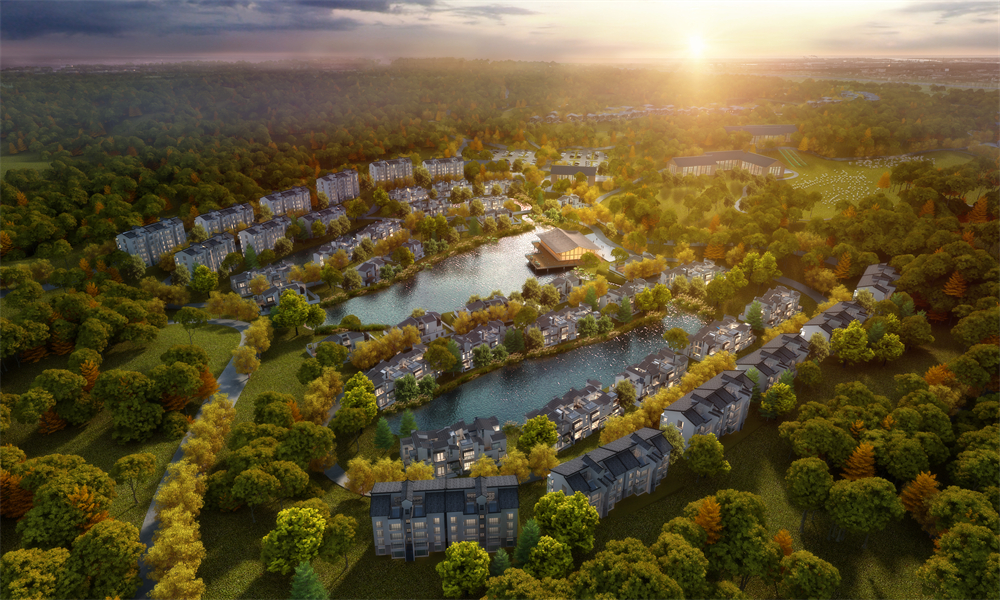 The overall positioning of Guangde County is centered around three major themes: the most emotionally resonant cultural aesthetic settlement, the most joyous health resort, and the most delightful parent-child amusement park. Under these three overarching themes, the county seeks to connect the twelve distinct and characteristic industries of ink, wine, drama, bamboo, agriculture, flowers, fields, animal husbandry, forestry, medicine, food, and tea, with a focus on culture, health, and family-friendly entertainment.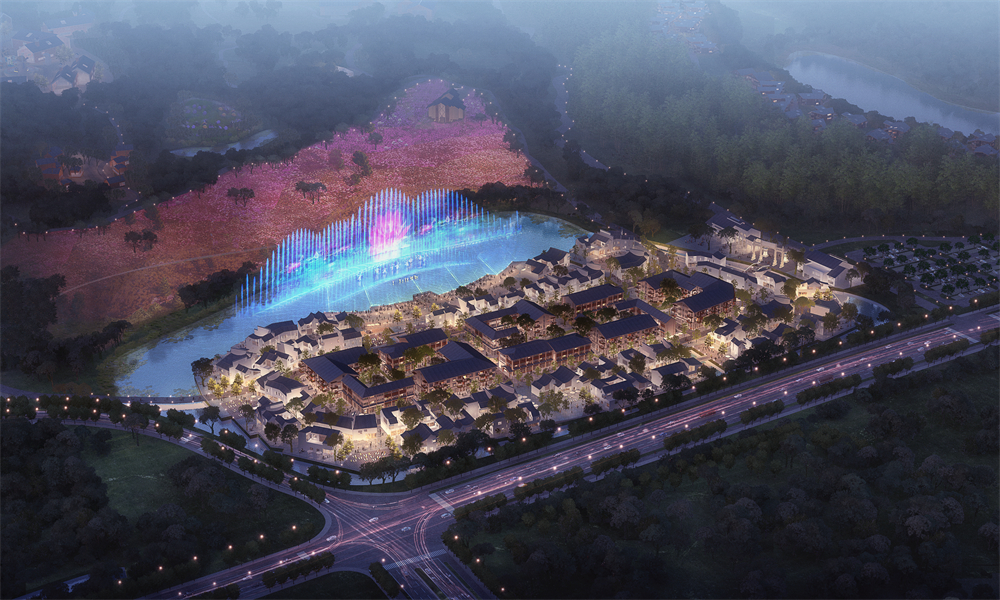 The overall planning structure for Guangde County is based on a "one center + six areas" model. The heart of the plan is the central lake body, which has been designed to resemble an ink painting from southern Anhui. The six areas that surround the lake include the lakeside resort area, the ink painting impression town, the health care area, the forest sports area, the farm cultural and educational area, and the sightseeing garden district.
Of these six areas, the ink painting impression town is particularly noteworthy. Bounded by water, this area forms an independent town around the river, with a dynamic commercial street situated along the outer ring. Courtyard hotels, designed for privacy and comfort, are arranged in groups in the inner ring, with both dynamic and static zones.
The town has been designed with the hilly sea of flowers as its backdrop, and features a water stage that forms the visual centerpiece of the area. This stage has been created to serve as the core brand of the water town, offering visitors an unforgettable and unique experience.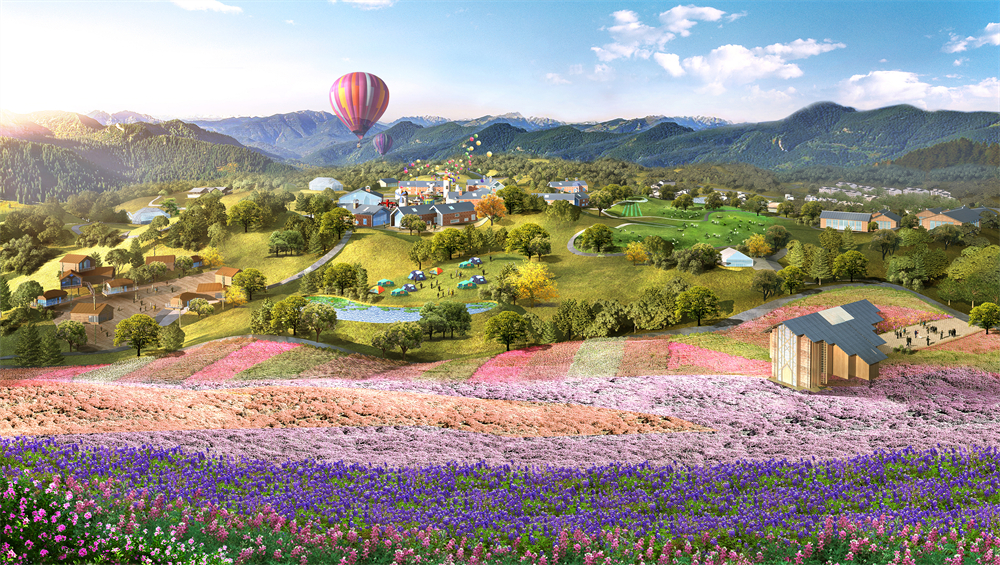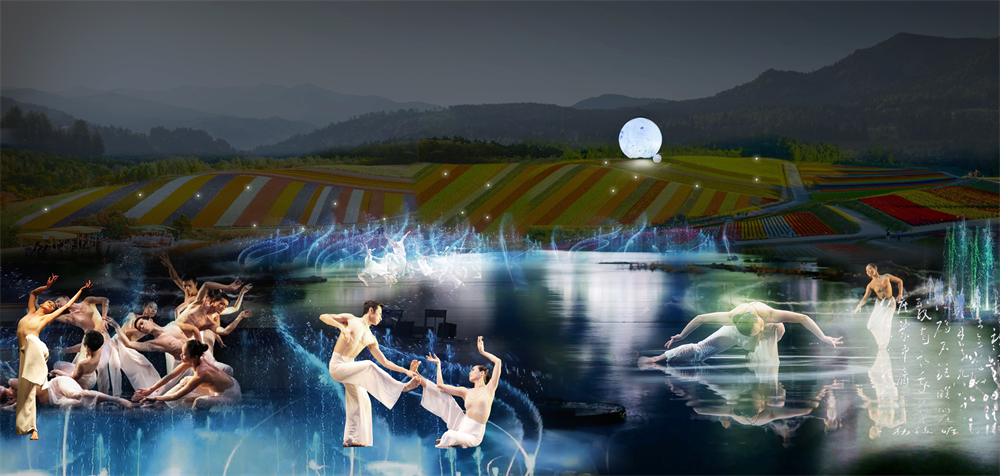 There are several performance squares located within the town, where a variety of popular folk art performances have been regularly showcased in Guangde area throughout history. These performances include South Anhui Flower Drum Opera, Huangmei Diao, Shadow Puppetry, Guangde Folk Songs, and more.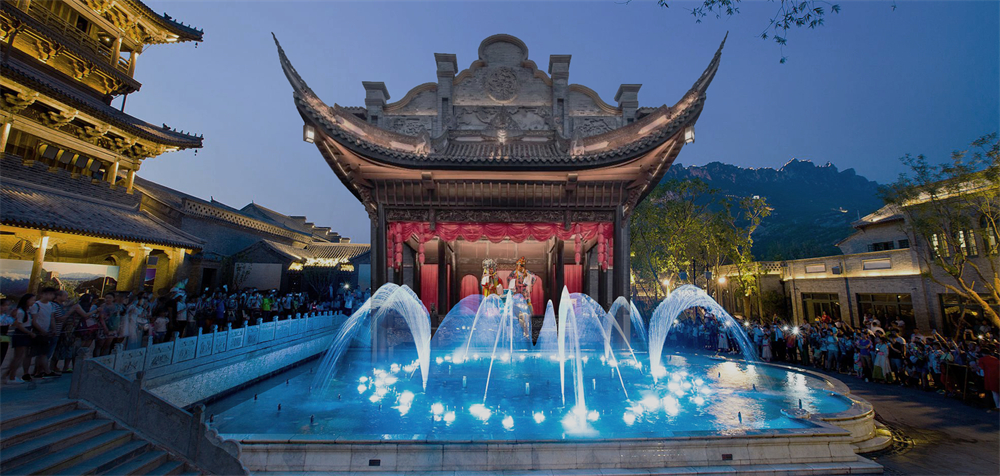 Simultaneously, the small town's businesses blend together the distinctive local cultural elements of Xuancheng and Guangde, such as bamboo art, Hui ink, and Xuanjiu, to develop unique and engaging cultural activities that highlight the town's local character.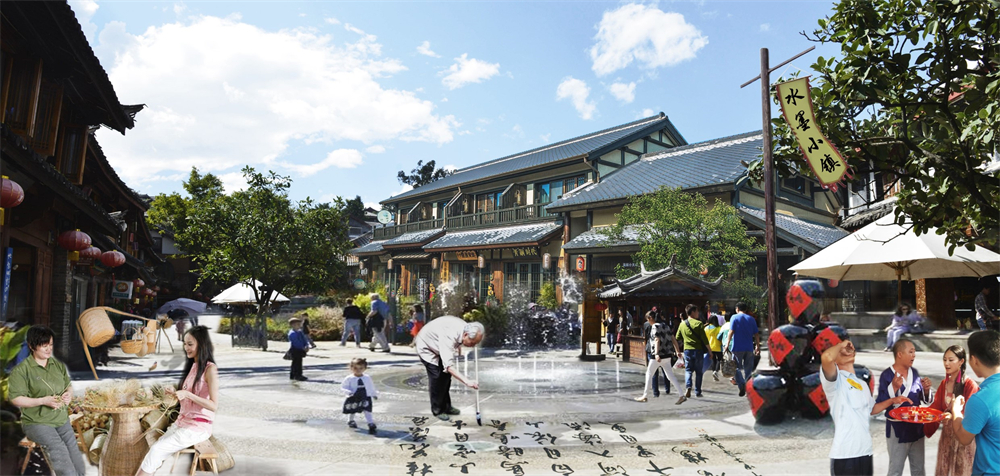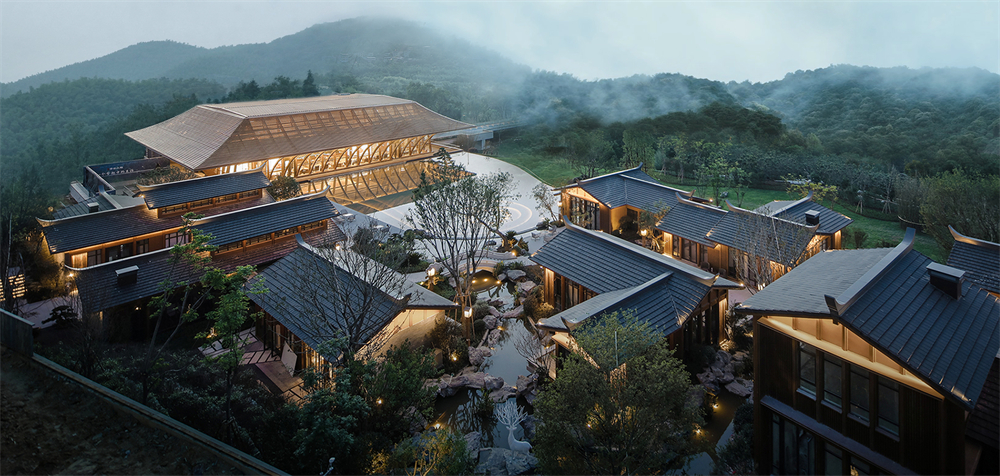 Project location: Guangde County, Anhui Province, China
Project area: about 3,335,000 square meters (5,000 acres)
Status: Master Planning
Design Finish Year: 2019