Relying on the abundant natural hot spring source from the Dousha River in the Dabie Mountains and its picturesque natural environment, the Dousha River Hot Spring Town is a multifunctional resort town, offering a diverse range of activities including vacationing, leisure, shopping, healthcare, and entertainment, all with a focus on hot springs. The town comprises a grand hot spring center spanning over a thousand square meters, ten distinct hot spring houses, commercial streets, cozy inns, and premium hotels.
The planning and layout strategy of Dousha River Hot Spring Town is based on a word-shaped street with two horizontal and one vertical landscape belts. The zigzag ring road provides easy access to each building, while the landscape belts maximize the visual benefits and create distinct features for each building. The tourist-service hot spring center is located at the south entrance, with a unique architectural form and landscape that creates a memorable image for the town. The ten hot spring soup houses, each with its own distinctive features, are scattered throughout the town and connected together to serve as the main attraction for tourists. The pedestrian-friendly commercial block includes a variety of building types, including soup houses, inns, and businesses along the street.
The town's landscape is shaped by the central valley park, which serves as a central feature, complemented by a belt-shaped hot spring landscape park and a central landscape avenue. Together, these elements create a rich and layered landscape system. The central valley park landscape belt is the centerpiece of the overall layout, while the north-south belt-shaped hot spring landscape park and the central landscape avenue add additional levels and scale to the town's landscape.
To emphasize the hot spring theme and create a relaxing vacation atmosphere, the architectural design adopts a simple and natural Japanese-style (or Tang-style) approach, with buildings that blend harmoniously with the mountains and rivers through sloping roofs, black tiles, and earthy tones. The staggered volumes create a distinctive mountain-shaped pattern, which is characteristic of the region. The soup houses, inns, and commercial buildings are well-arranged in accordance with the mountainous terrain, featuring black tiles, wooden colors, and beige painted facades that combine ancient charm with modern touches.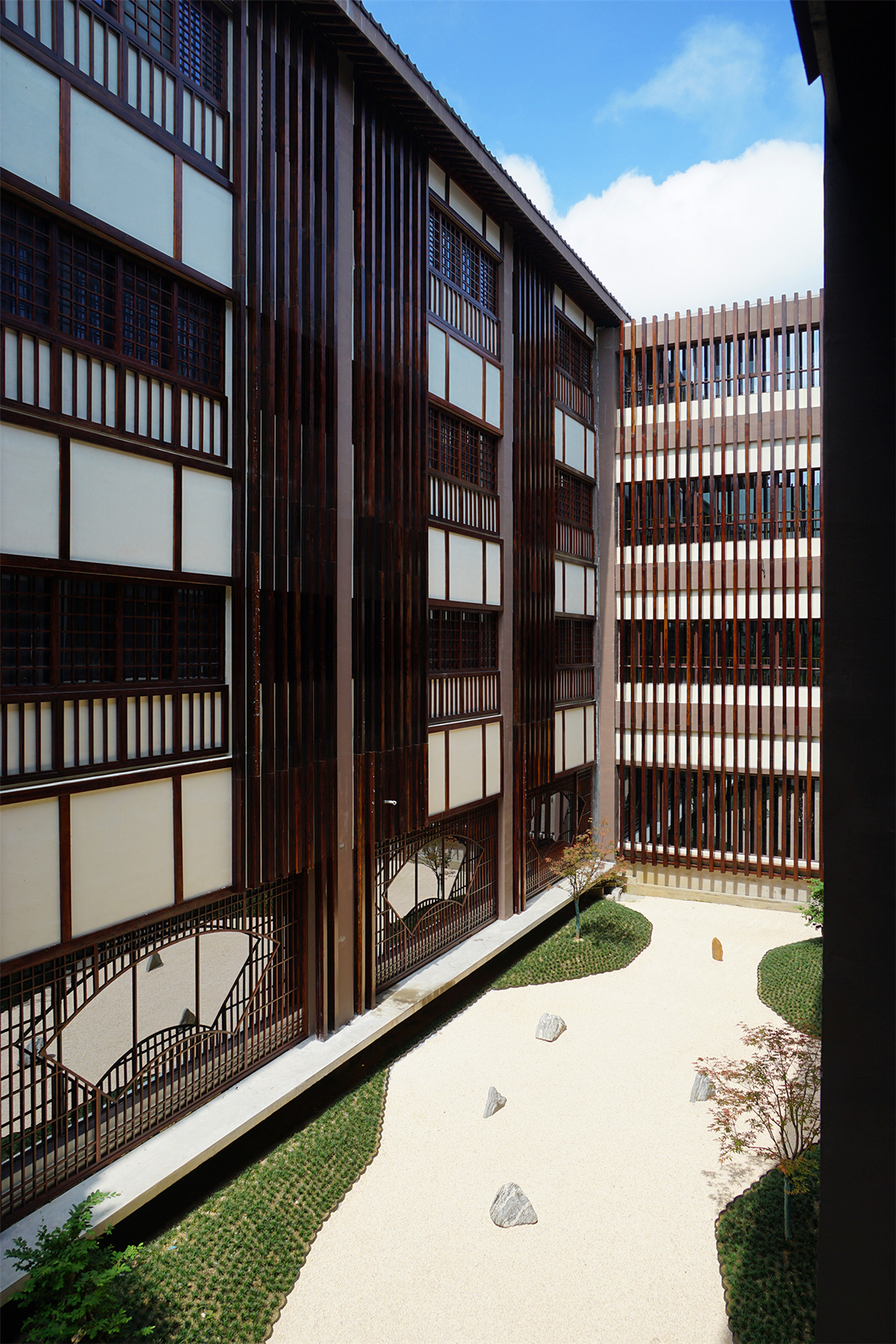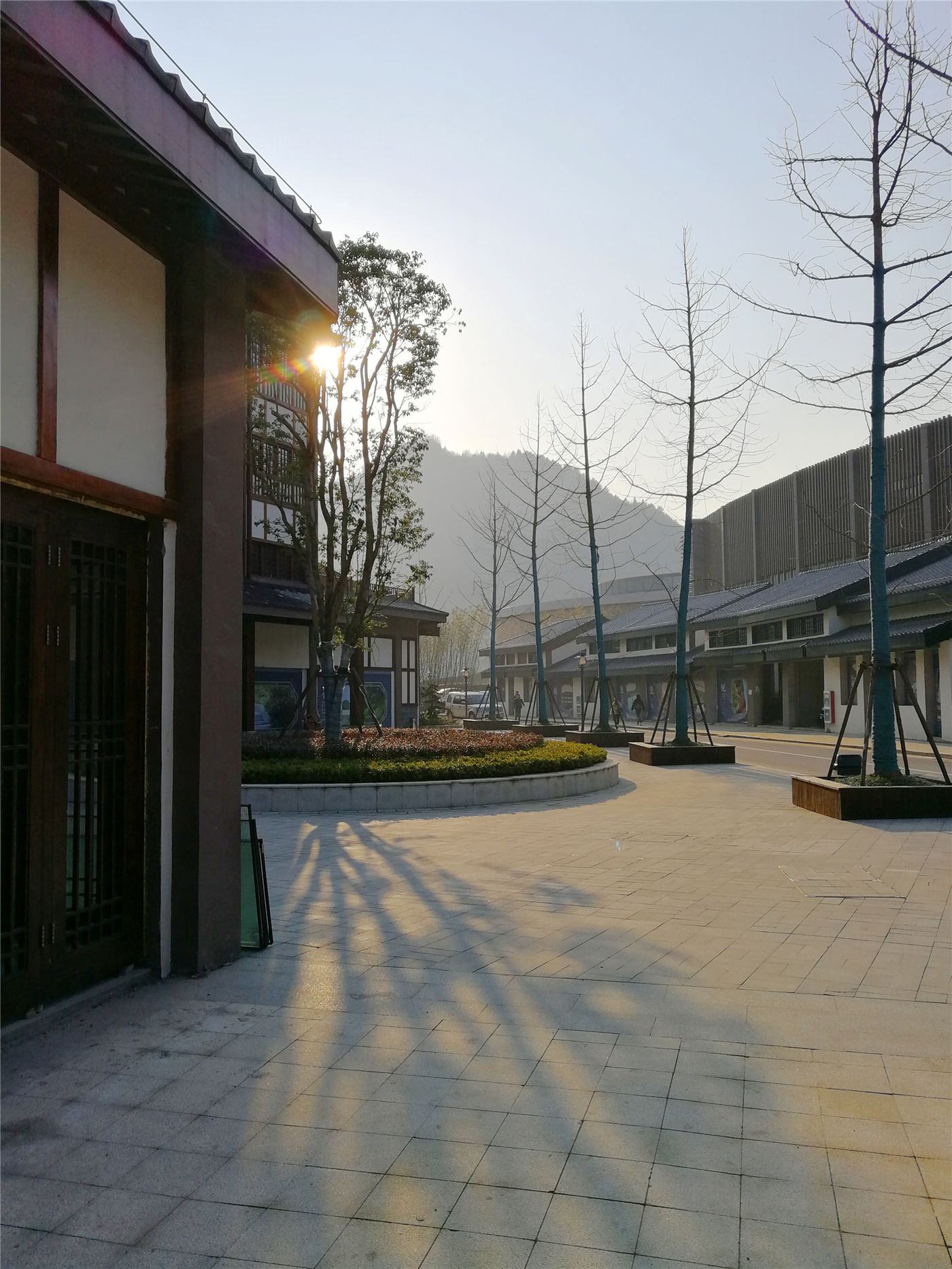 Location: Huoshan, Anhui Province, China
Area: 128,000㎡
Status: Construction Complete
Design Finish Year: 2015
Completion Year: 2018