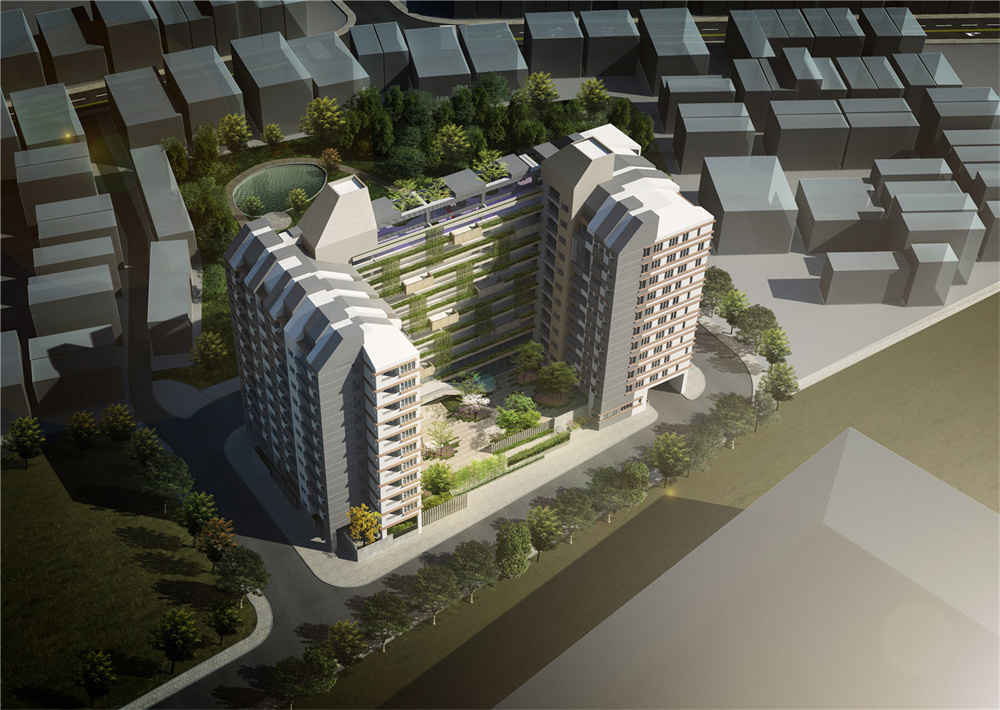 Our competition proposal for a rental public housing in Taoyuan reflects a spirit of reflection on the living phenomenon, going beyond a mere container for living functions. As a public housing project led by the public sector, we strive to create an ideal community living environment that represents a harmonious society, providing people with a safe and nurturing shelter for their hearts. Our design aims to restore the harmonious spatial relationship of the neighborhood in the past while creating a new form of neighborhood that aligns with modern life, where neighbors can take care of and help each other while benefiting from shared public utilities.
The design concept of the project is centered around a space form that symbolizes the sense of belonging represented by home and hugging, as well as the continuation of the traditional triple courtyards in Taiwan. The building is an 11-storey "three-dimensional courtyard house", with the sloping roof further reinforcing the image of a traditional "home". The design technique minimizes the oppressive sense of volume, resulting in a building that is more welcoming and friendly.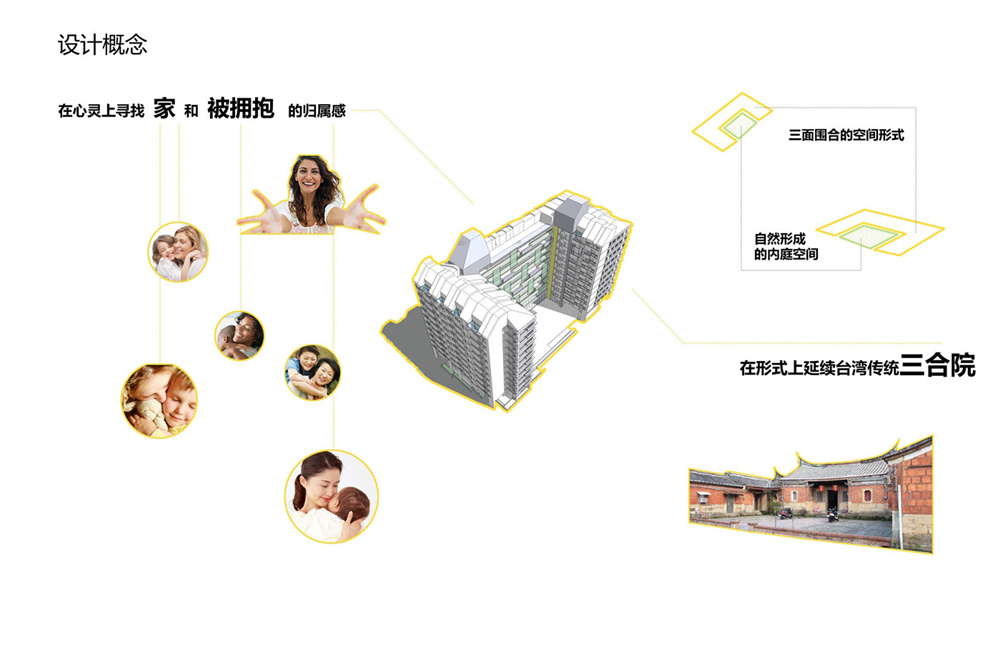 The ground floor and rooftop platform are utilized to provide space for public activities, while small balconies are scattered throughout the inner courtyard to enhance the resident's experience and interaction. Interesting changes in the building facade are achieved through the addition of balconies, sunshades, and vertical greenery on the upper levels.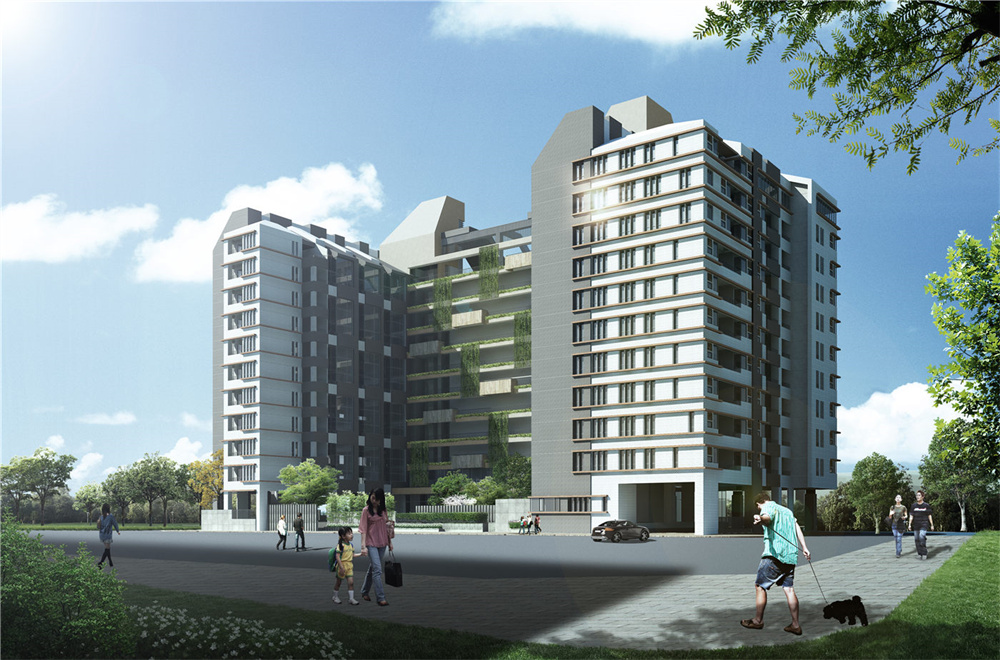 Designing a good open space is crucial for social housing, and it should feature clear divisions, movement and stillness, and well-planned movement lines, all of which can foster communication and promote the use of public facilities by residents. By enhancing the community's spatial structure and social atmosphere, it can encourage residents to develop mutual support and strengthen social cohesion. This project proposes four main open space plans, including courtyard, atrium, public corridors and balconies, ground floor overhead gardens, and roof gardens. These spaces are interconnected, providing residents with a seamless and accessible public space from top to bottom and from inside to outside.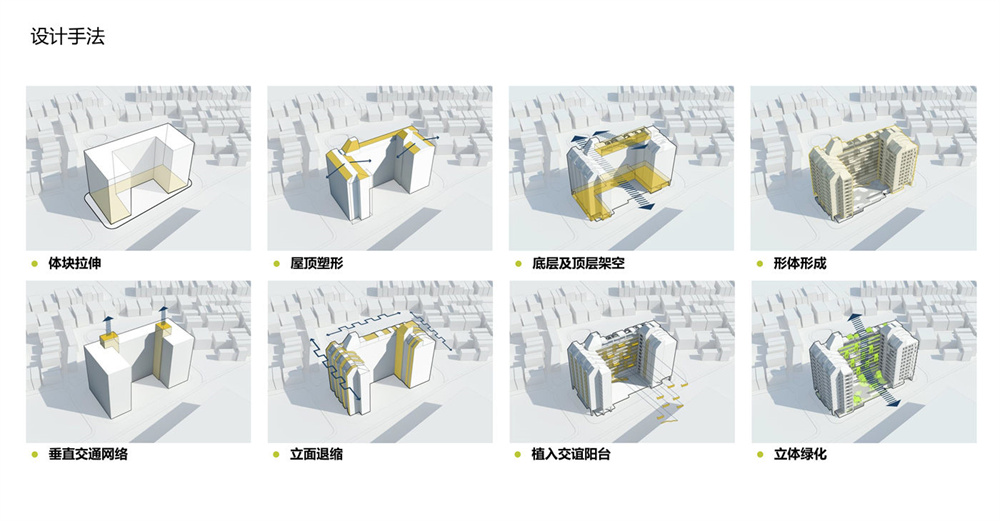 The building's M-shaped configuration and overhead ground floor not only offer natural ventilation and lighting but also take advantage of east-west shading for active energy-saving effects. The south-facing facade features vines that provide both shading and a vertical greening environment. Additionally, the project considers artificial site greening, multi-layered vegetation, rainwater recycling, energy-saving appliances, and renewable energy applications as part of its sustainable building strategies. As such, this project sets a new benchmark for green building in public housing.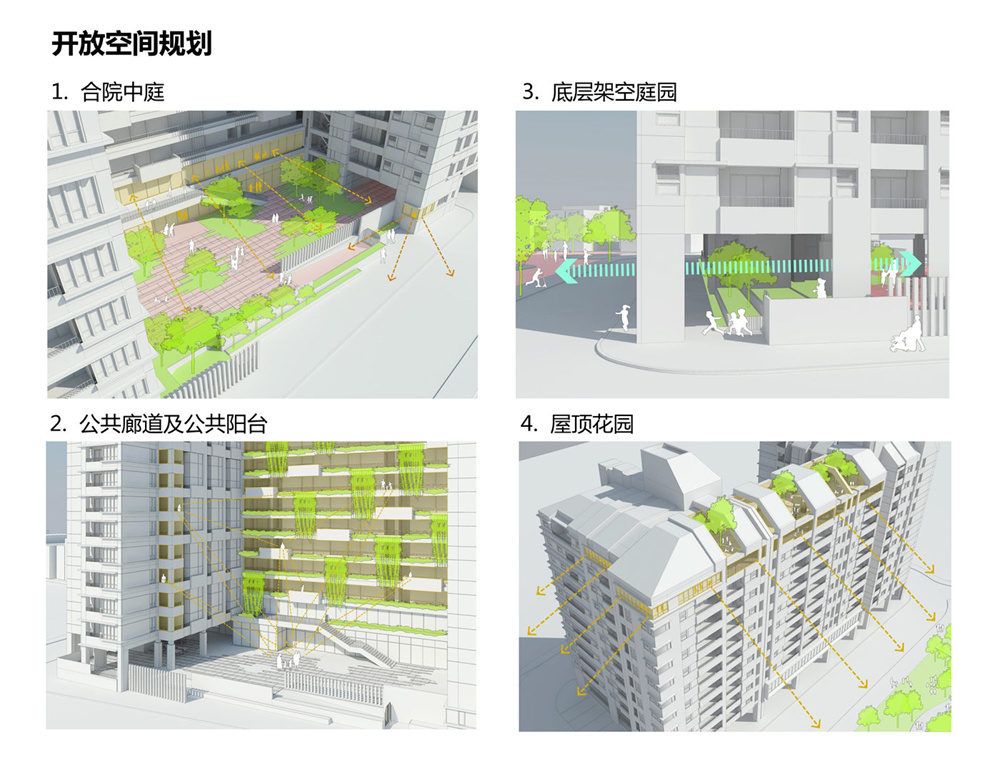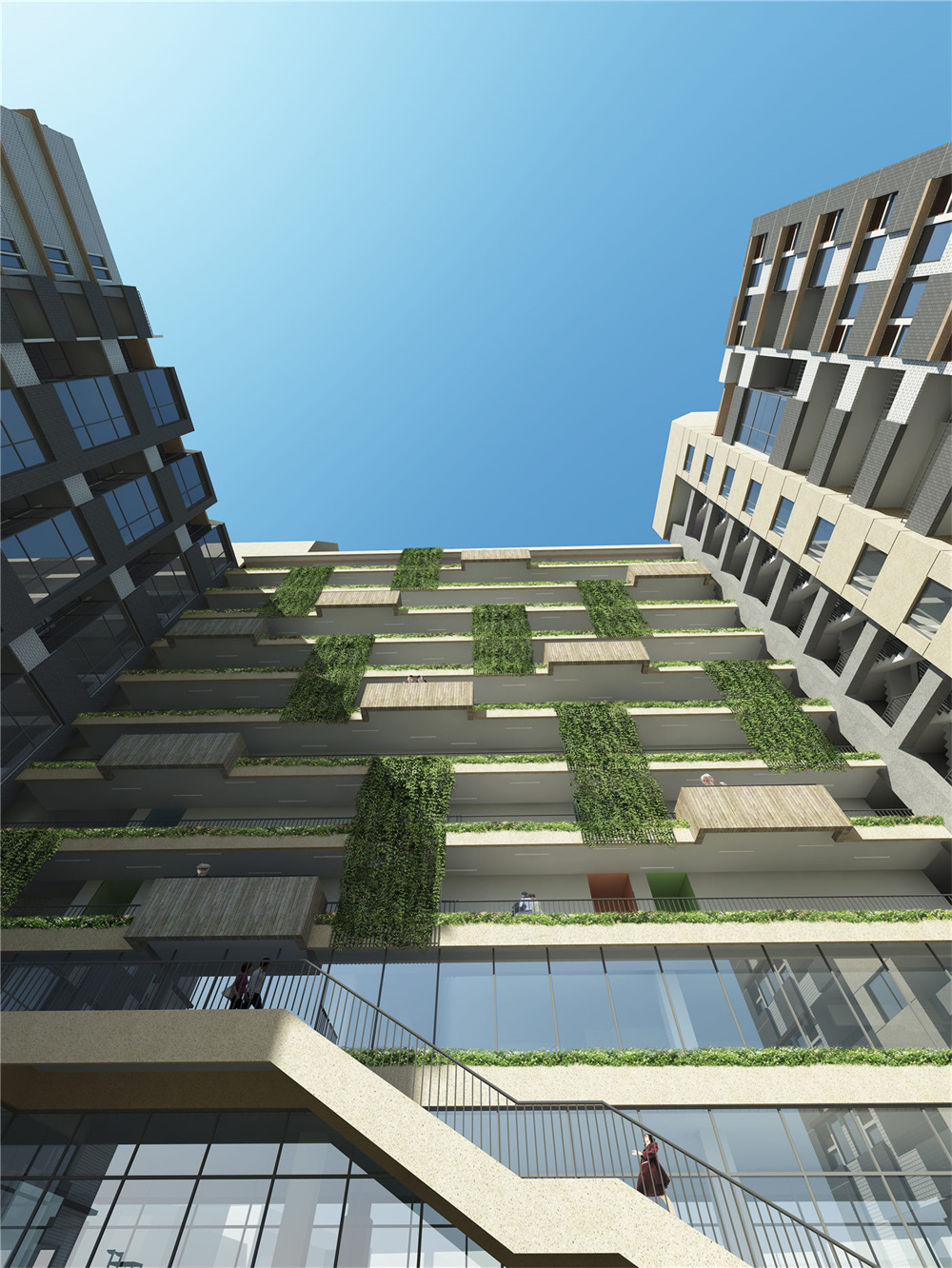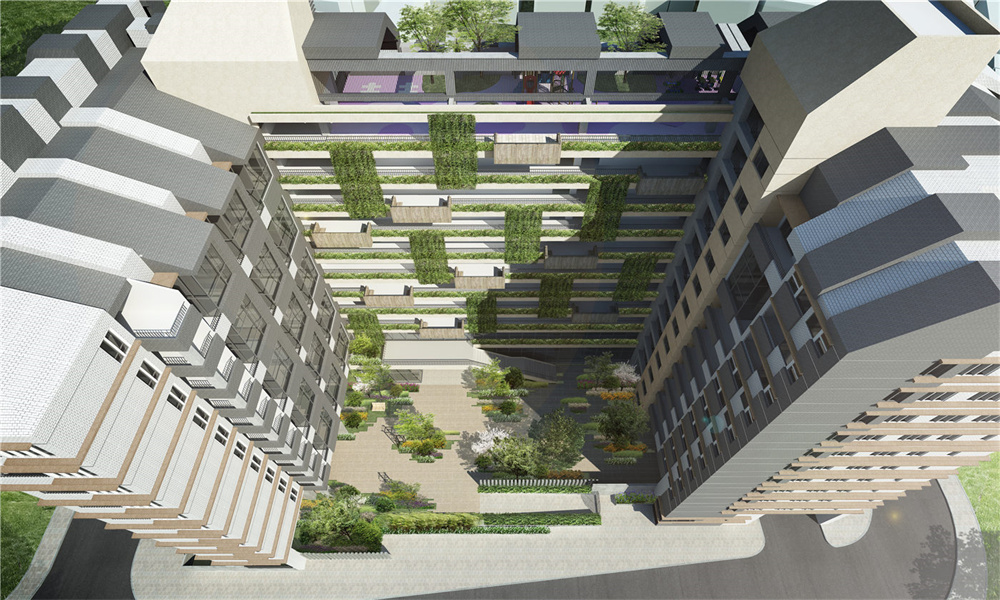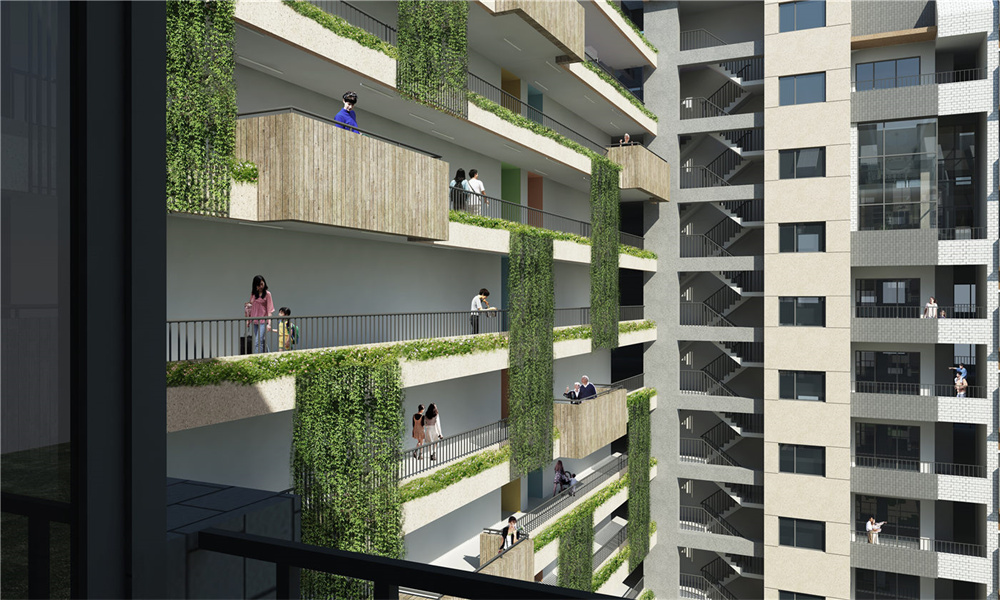 The unit types are thoughtfully categorized into three main categories: one-bedroom-one-living room, two-bedroom-two-living room, and three-bedroom-two-living room. The layout of these unit types result in a total of 147 households with ten different types. To achieve a quiet and elegant atmosphere, the interior color scheme primarily uses white and log colors. When selecting materials, ease of maintenance, affordability, and high-quality are all important considerations.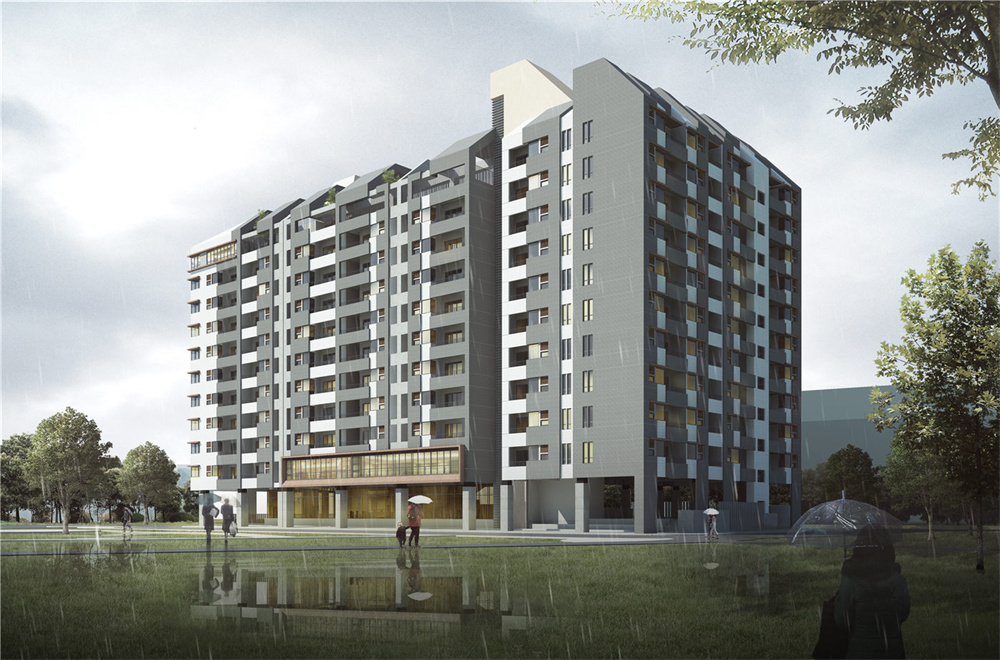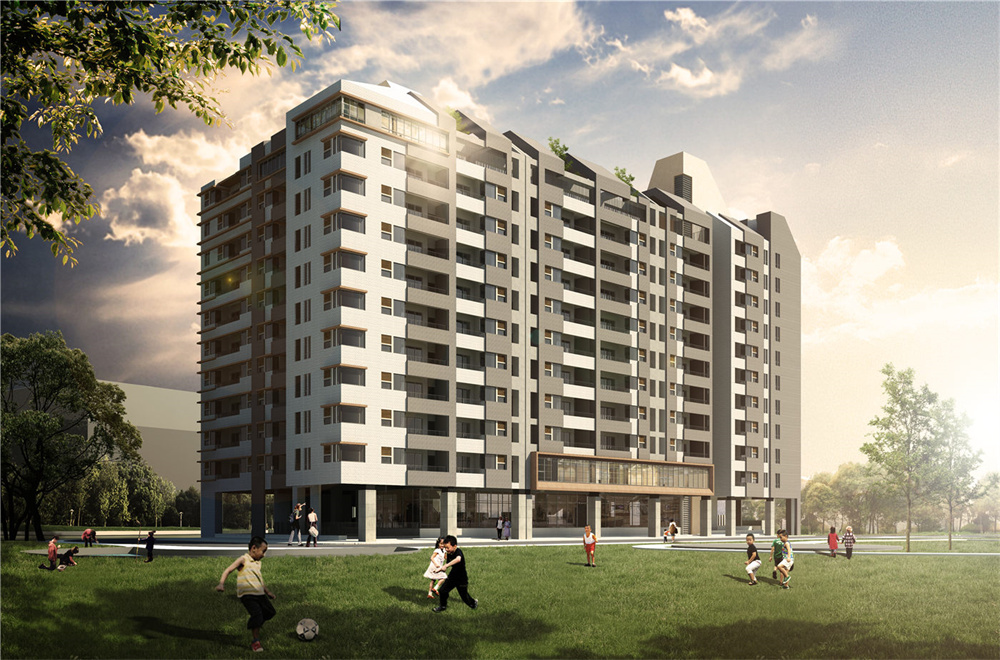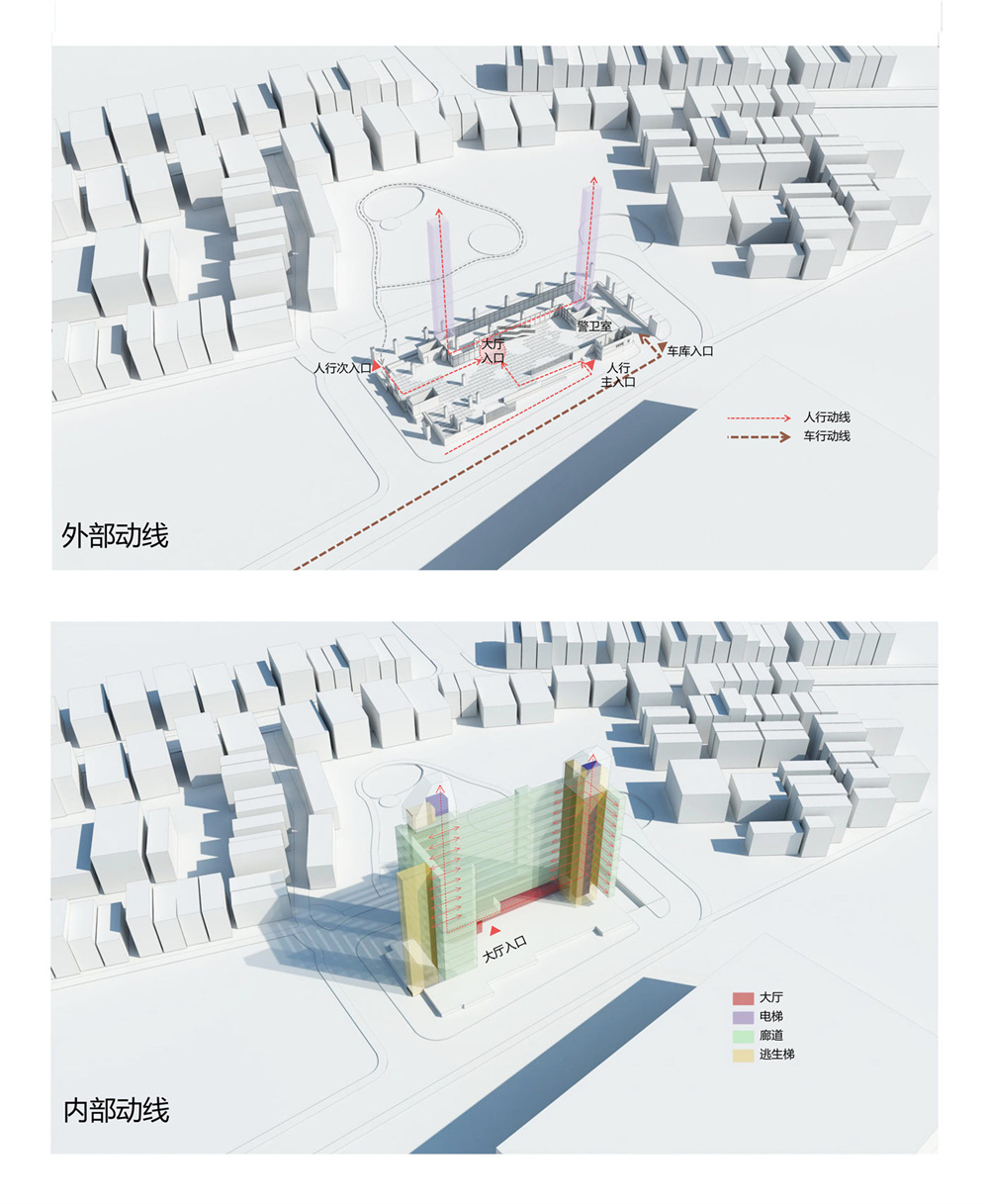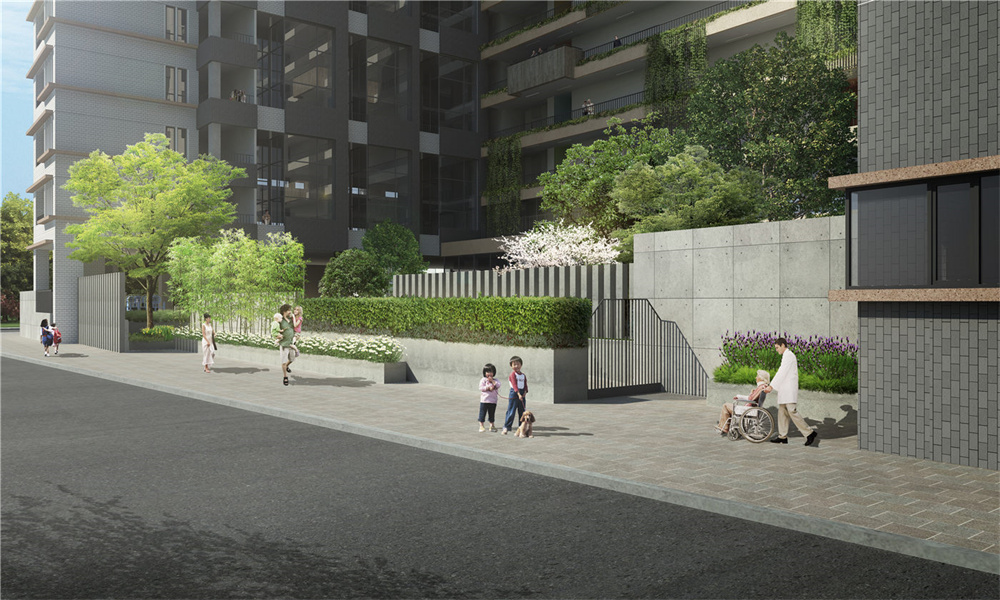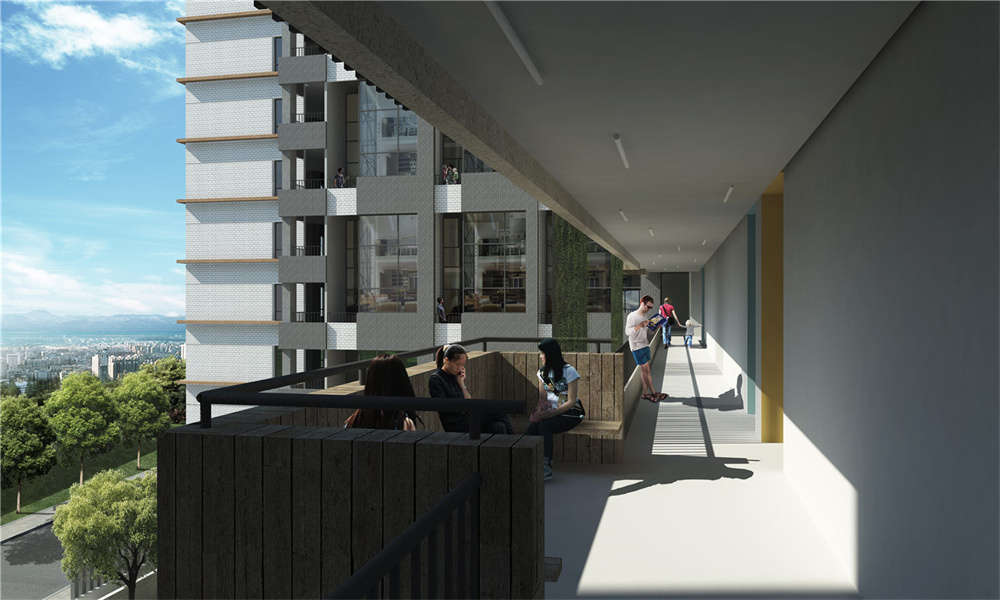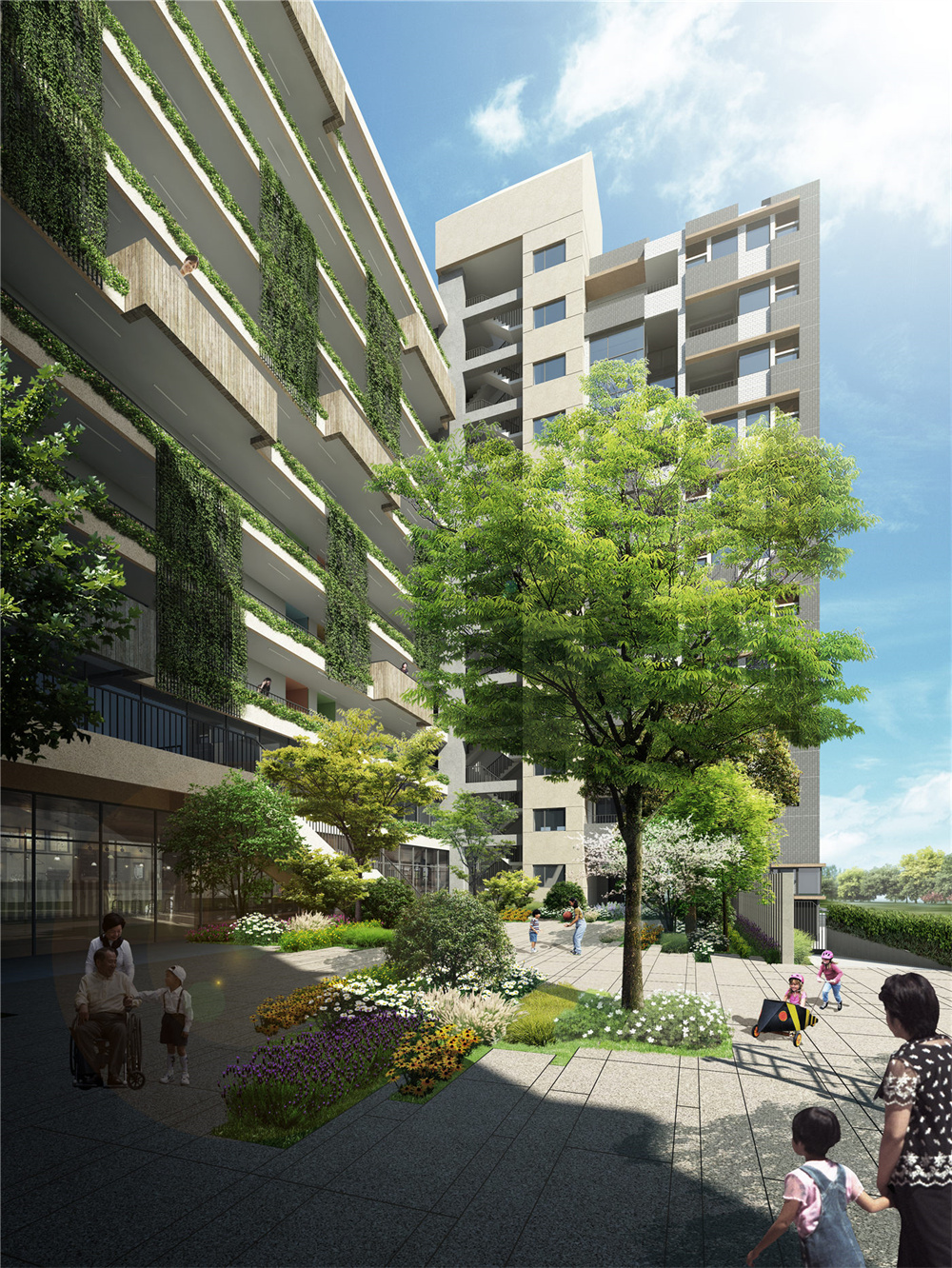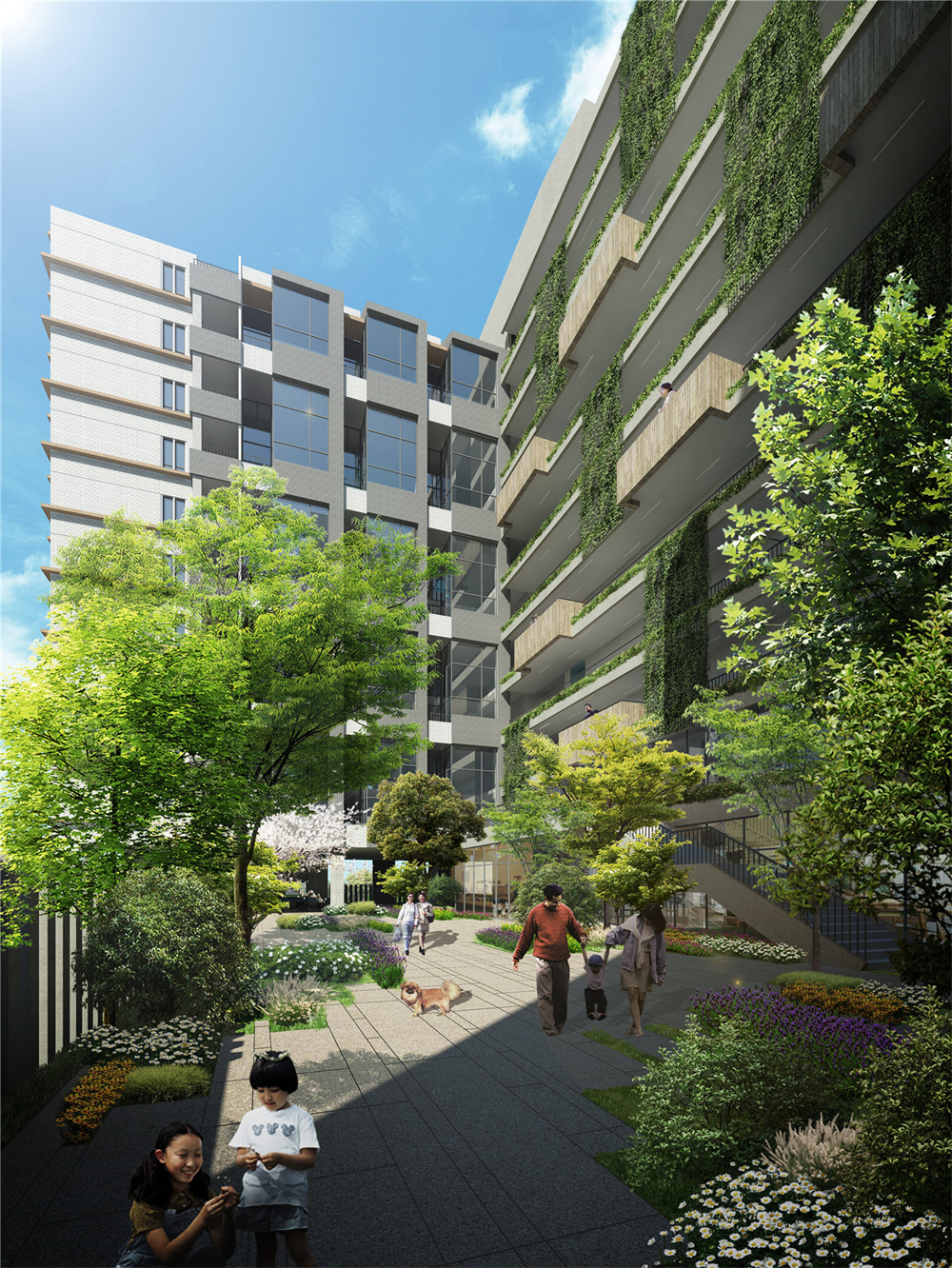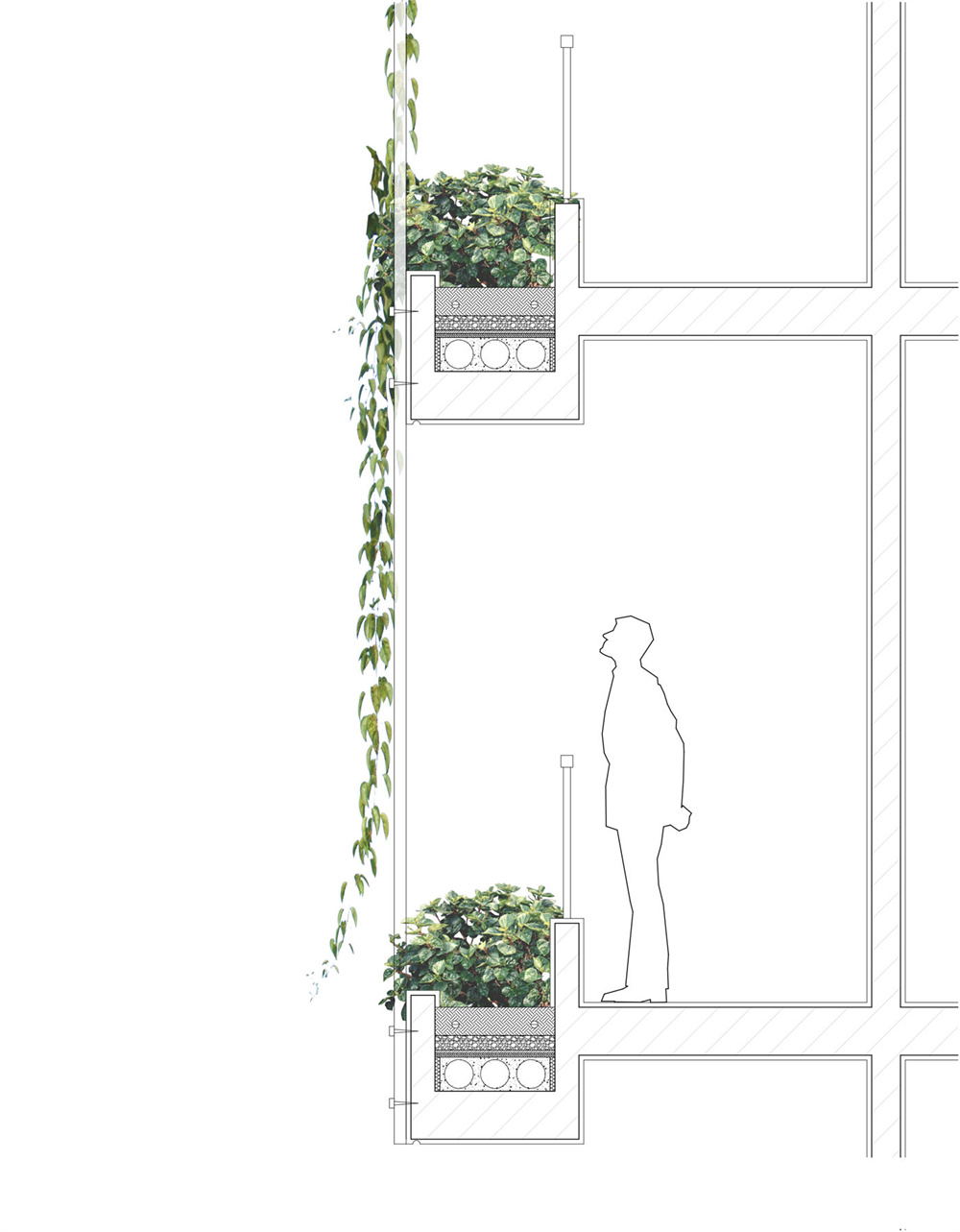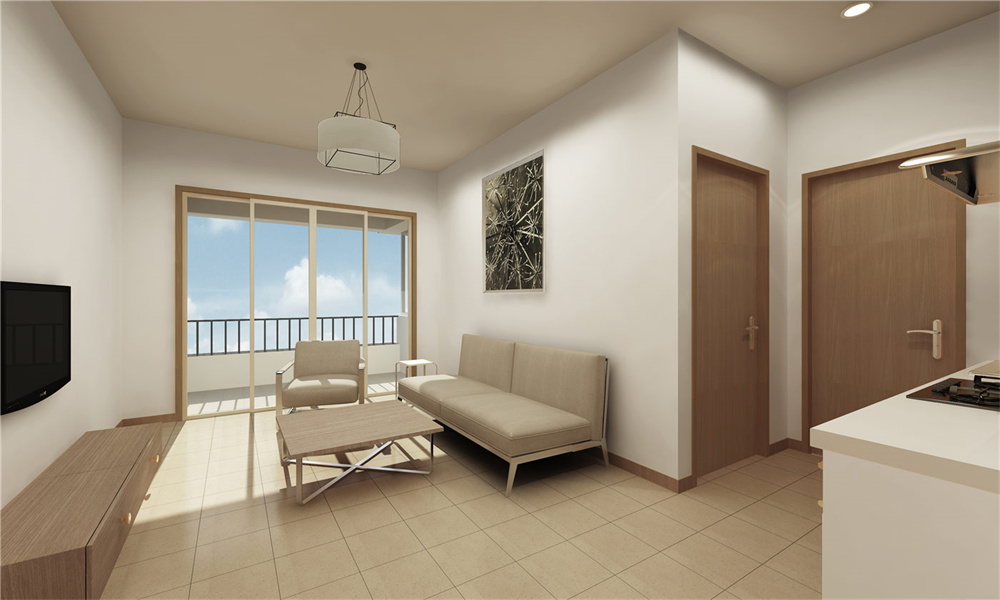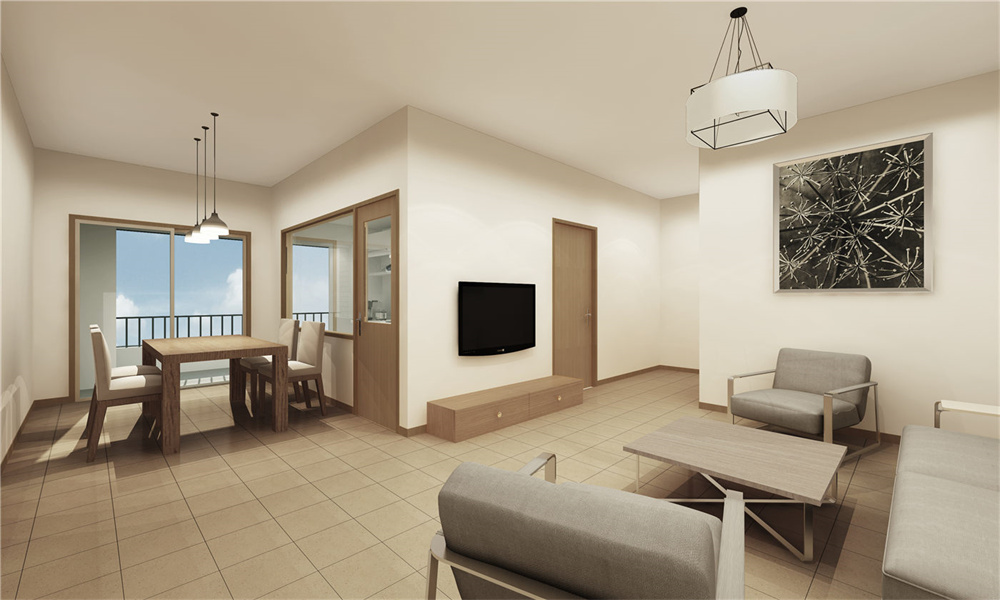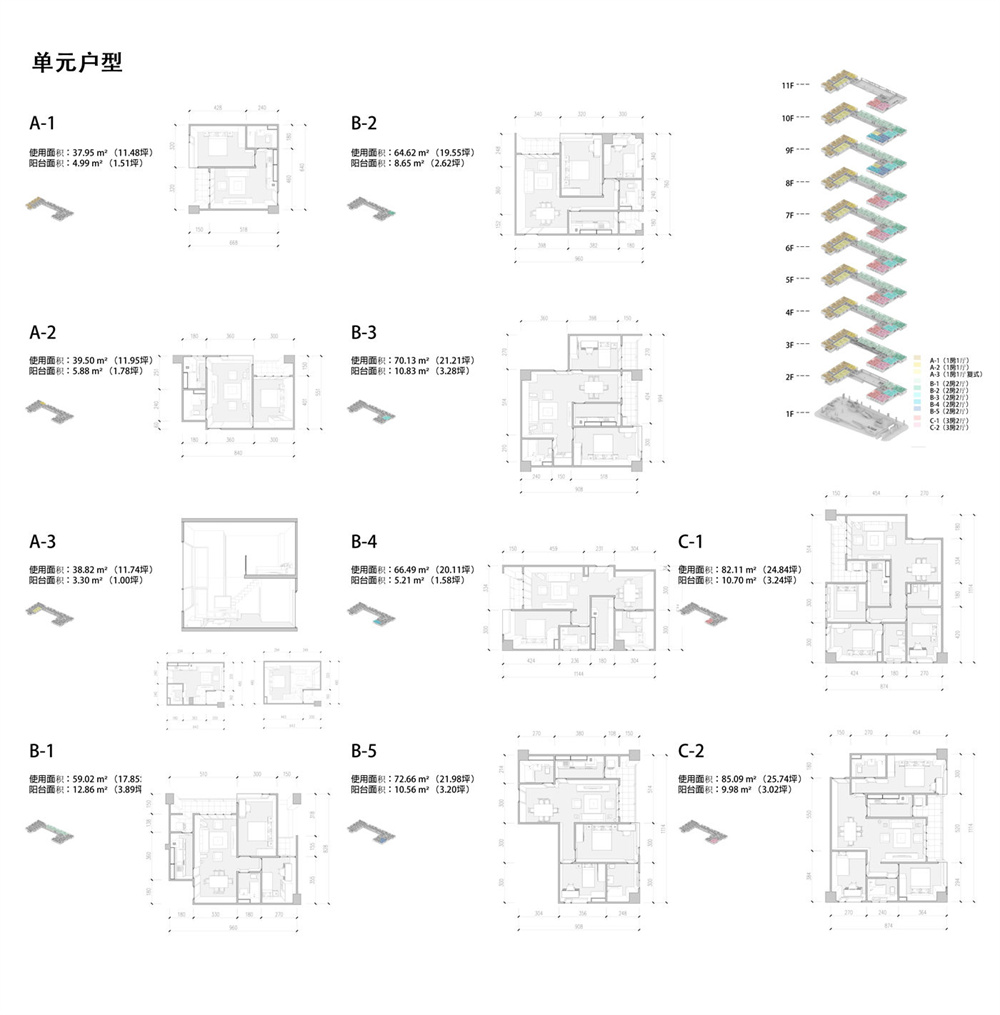 Location: Taoyuan City, Taiwan
Area: 16,000 ㎡
Status: Competition
Design Year: 2015